Something very special awaits inside the gates of Bahay Kalipay. Raw vegan fare, meditation and yoga are just the start of the healing process in this, Palawan's 'House of Happiness'.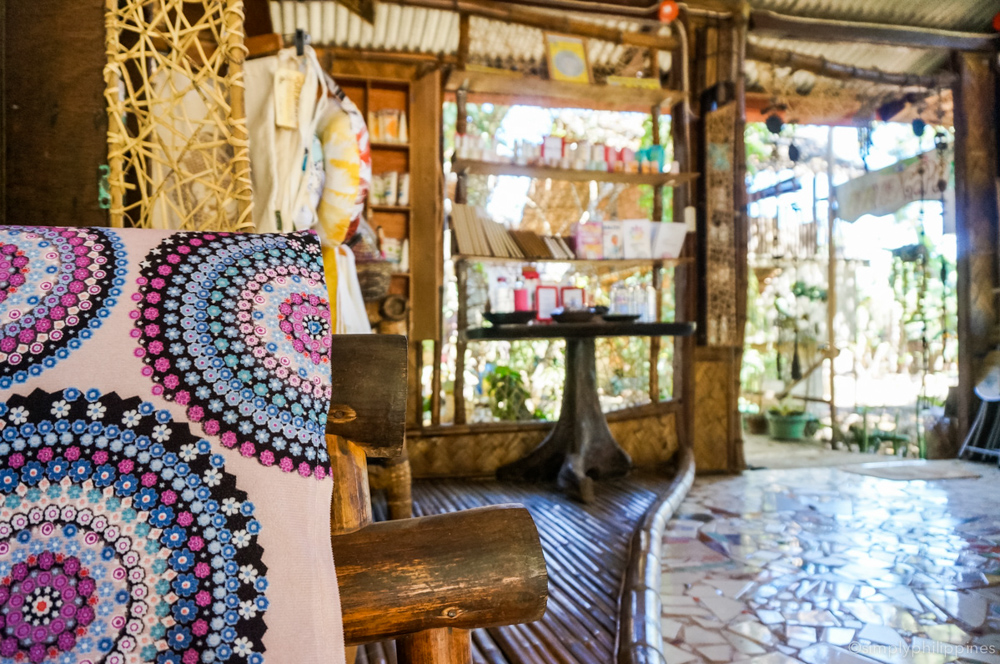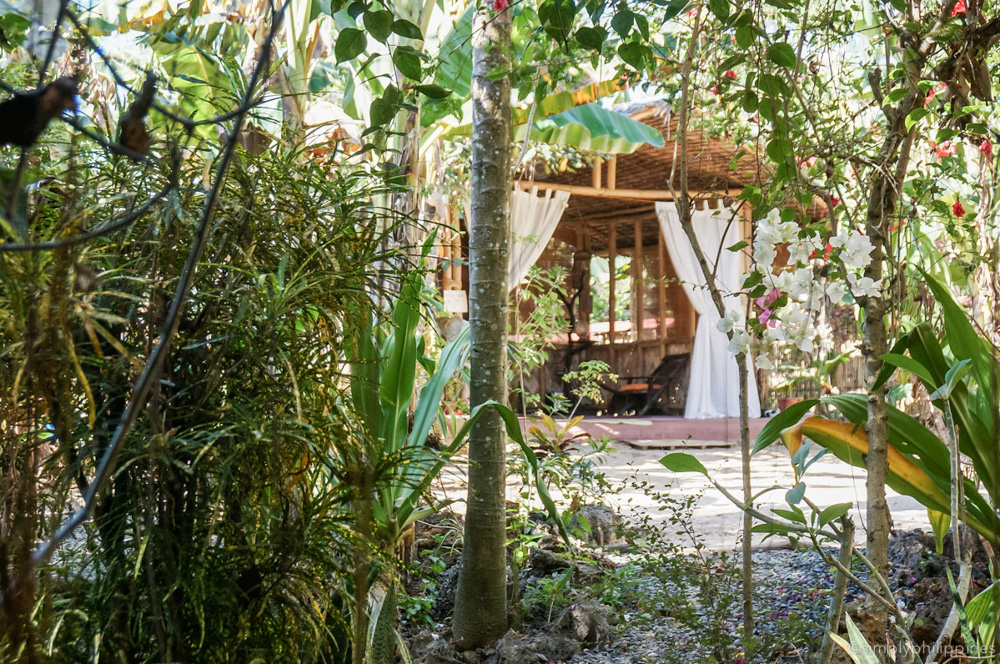 Location
Though the retreat feels secluded, the city center is less than 20 minutes by car or local 'trike'. A short stroll away is Hartman Beach, not much for swimming but the scene of many lovely sunrises.
Rooms
Bahay Kalipay's communal style of living takes some adjusting to, but there's also privacy for those who need it. Surrounded by flowers, shrubs and banana trees, the houses and huts within the retreat are all made of natural materials. Everything shakes underfoot and noise carries easily, but one soon learns to overlook and even accept these niggles with grace.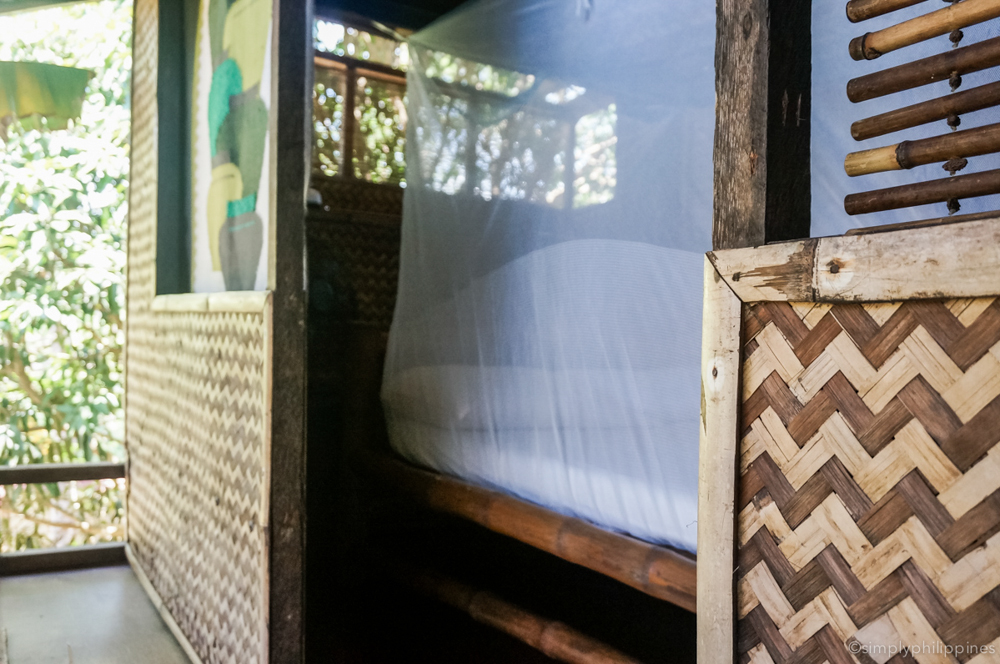 If the rooms feel very open, it's because they are. Expect tidy, simply furnished quarters, comfortable beds covered by mosquito nets and a few hooks to hang your belongings. Let's be frank: No Bahay Kalipay review can ignore that this is very simple setup. It takes some adjusting to, but quickly grows on you.
The staff at Bahay Kalipay help with housekeeping and laundry requests (for a charge.) Most rooms have balconies sheltered by trees, which are filled with birds in the mornings and evenings. Bathrooms are all shared (hot water has recently beed added!), with a cloth towel system in lieu of toilet paper and biodegradable toiletries available from the shop on site.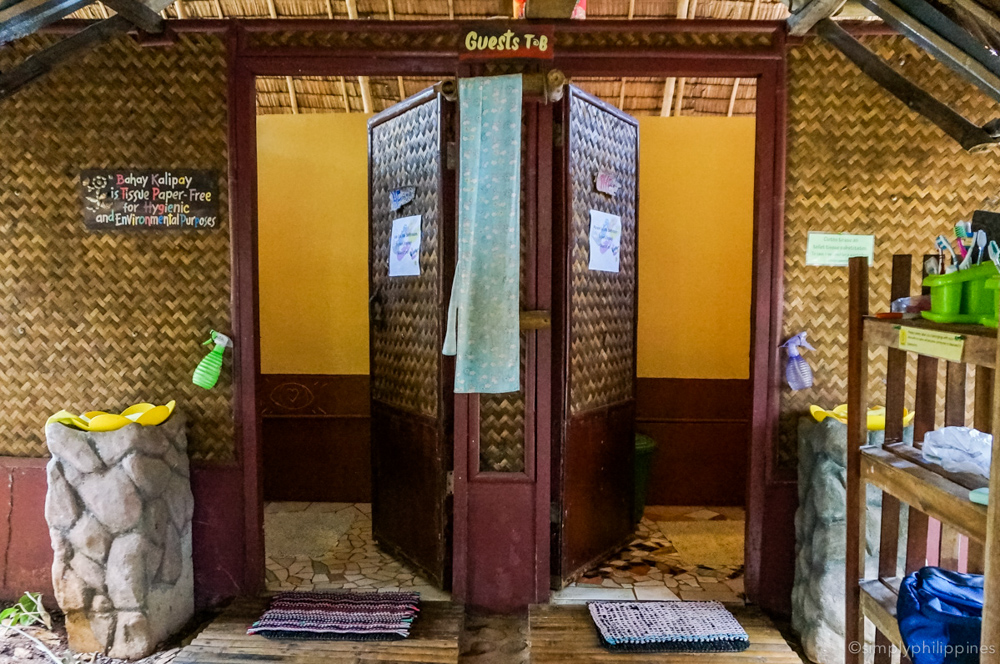 Room tip: For more privacy, request a room in the hut at the front of the property. Expect to pay an added charge for a private room if you're traveling alone. The Ma-I House, with five rooms on the upper floor, is a good spot for those who don't mind company. The two rooms over the bathrooms are the least desirable of the lot.
Dining
Food is a big part of the Bahay Kalipay experience. Many participants who go in for short stays find their worries about the raw regimen unfounded.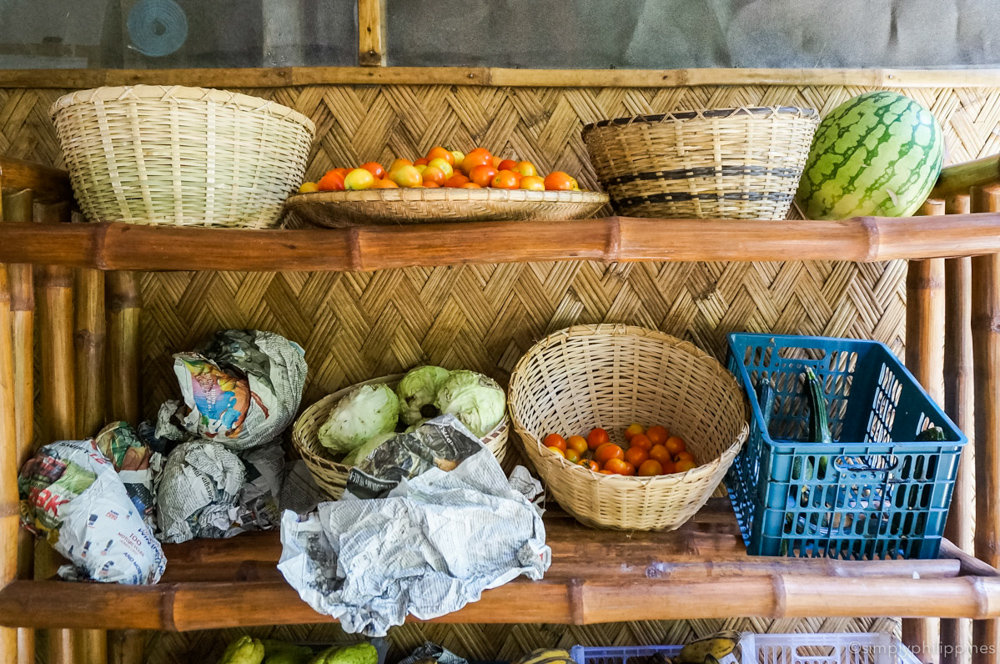 Kalipay Kafe makes it as easy as possible to follow a raw food program, with creative, fresh and highly nutritious meals.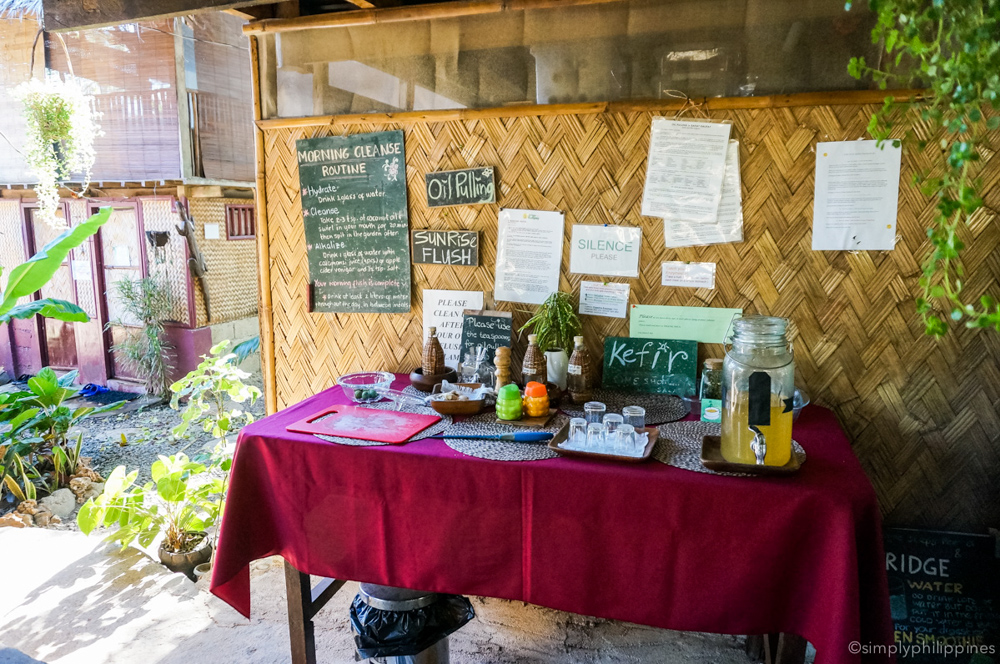 The kitchen turns out three healthy meals and one green smoothie per day per guest. The portions may be small for big eaters, however there's usually plenty to go around. If you're curious about what the menu looks like, as an example, breakfast may be fresh fruit with coconut pudding and carob sauce, lunch may be vegetable and pesto wraps and shredded salad, and dinner could be a raw soup and another salad.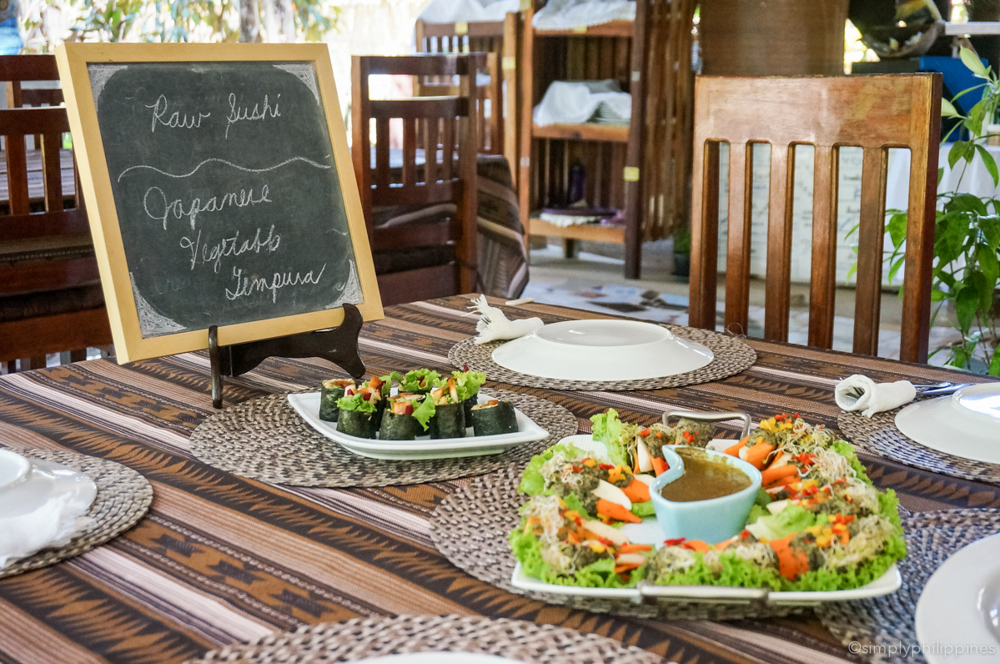 The green smoothies, served promptly at 11am, quickly become a highlight; and at any time guests can snack on free coconuts from the coconut hut (Kalipay Kafe is also open to non-staying visitors by reservation only.)
Experience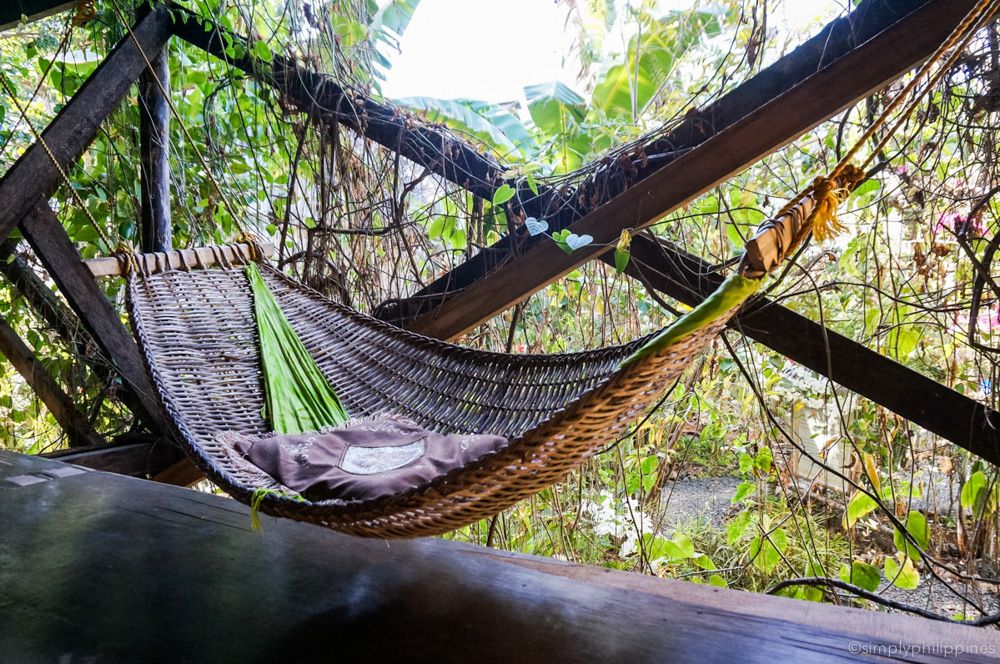 Most days start with a yoga class and follow with one or more activities or workshops (see photo below for a sample.) These workshops vary from fun and playful to deeply therapeutic and soul-searching. Bahay Kalipay's resident teachers are experts at what they do, and are well-equipped to help you on your journey.
All activities are optional. You're likely to enjoy as many hours lazing in a hammock as you do on the yoga mat. Guests can walk to the nearby beach for sunrise, walk the labyrinth in silence or borrow from a small library. Wonderful body massages, though several times more expensive than elsewhere, are also on the menu. Resident healers often lead private chakra re-balancing sessions or other workshops on request.
See ongoing yoga retreats at this link: http://bahaykalipay.com/wp/calendar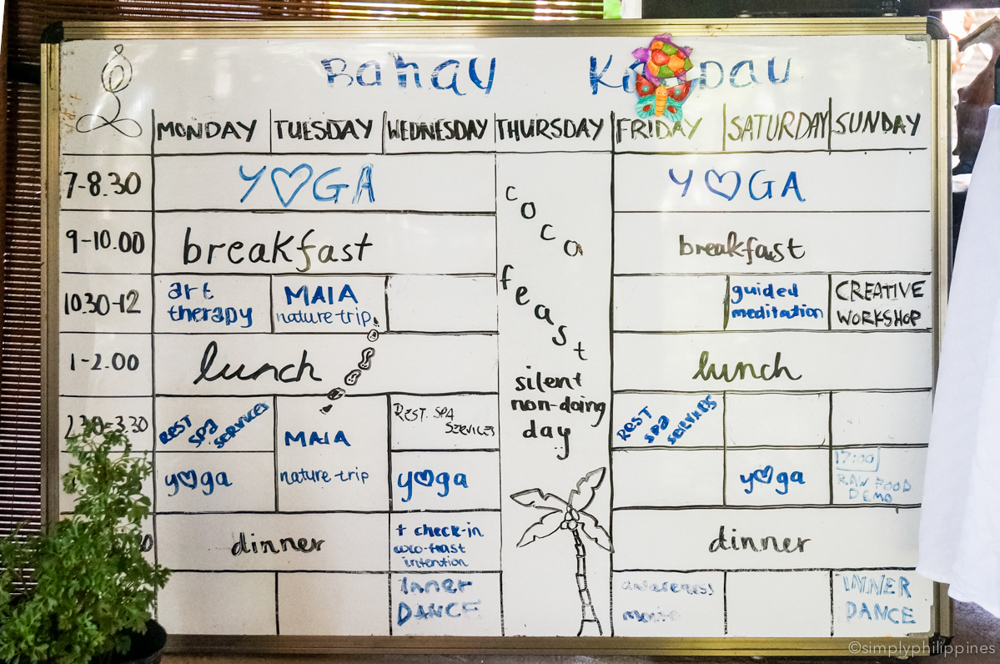 What happens at Bahay Kalipay, and how it happens, is different for everyone. Yet the shifts that take place here reverberate for months and even years. This is one of the best, if not the best, raw food and yoga retreats in the Philippines. Prepare for simplicity, communal living and raw food, and it may be one of the best decisions you ever make.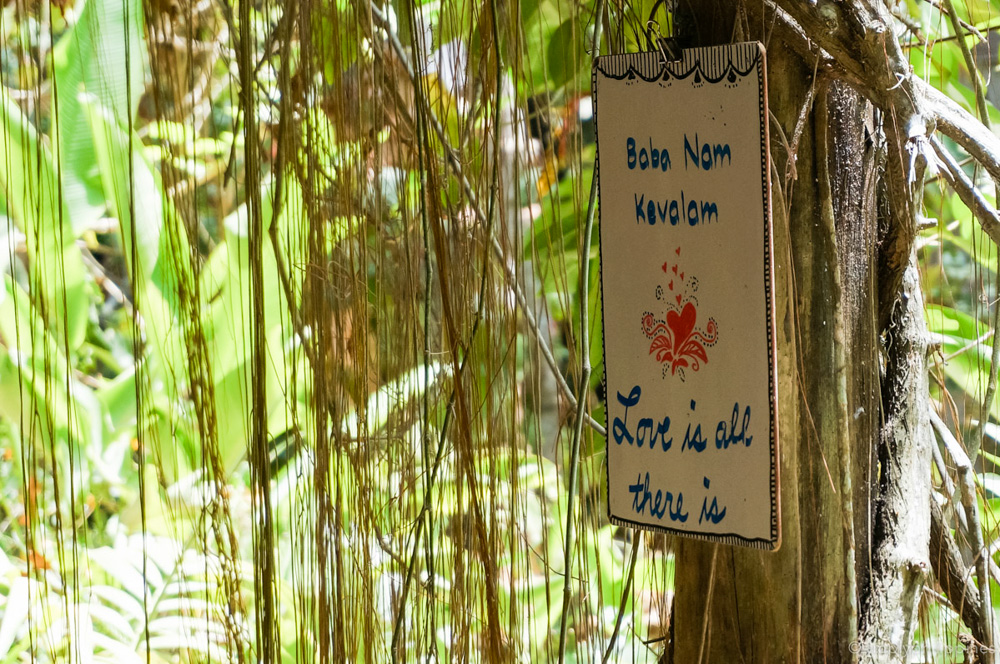 ---
Bahay Kalipay Review Summary
Highs: Restorative atmosphere, natural setting, wonderful instructors
Lows: Front desk is slightly disorganized with details (check your bill carefully), small food portions at times
Good to know: Healthy snacks and all-natural toiletries are available from the store at reception. You can bring and use toilet paper if you need to.
Rates: Starting from 2,500 PHP per night including all meals and activities, with an added charge for private rooms.
Contact: +63 (0)917 525 4729, bahaykalipayretreats@gmail.com, www.bahaykalipay.com
---
♥♥♥