Flights to Bohol touch down on a small, palm-fringed runway, setting the tone for the unpretentious days that lie ahead. No matter how many times I've been to Bohol (and it's a lot) I never tire of this little island. Bohol has a style all its own: a blend of Spanish-era influence and sunbaked beauty. Two lane roads are rimmed with tidy houses, each with its own flowerpots, and often a view of the sparkling blue sea.
Several amazing eco-resorts also make Bohol an easy choice for first-time holidaymaker, in fact, I often recommend this island to friends looking for a simple Philippine getaway.
Once you land in Bohol, you might find yourself whisked over the bridge to Panglao Island, admiring the rural scenery all the way to Alona Beach, Bohol's most developed tourism hotspot. Here, a long sandy stretch is sprinkled with resorts of every calibre, as well as bars, restaurants and massage tents. In the evening you can easily find live bands and seafood barbecues along Alona Beach.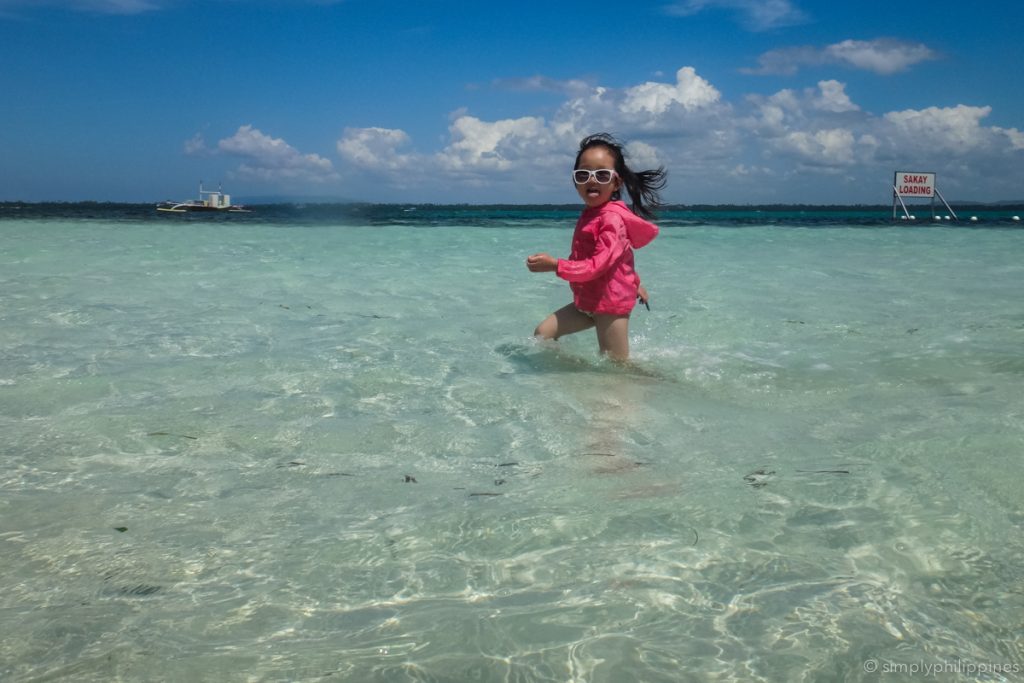 A short banca ride from Alona, Balicasag Island is famous for regular dolphin and whale sightings, as well as superb snorkeling. A short hop from Alona Beach are the soft, clean sands and sparkling azure waters of Pamilacan, a lesser-visited island perfect for a morning excursion. Island tours are a must-do when in Bohol (and worth waking up for.) If you're a diver, you'll also be spoiled with a handful of excellent sites within striking distance from Pangalo.
In other areas of Panglao, such as Dauis and Doljo, there are fewer foreign faces, but the beaches are also less inviting. A nice compromise is Dumaluan Beach, near Alona, where five-star resorts will lend you a towel and a sun lounger for a marginal fee. Anda on the eastern side of Bohol is less developed as a tourist destination, with several high-end resorts ideal for honeymooners.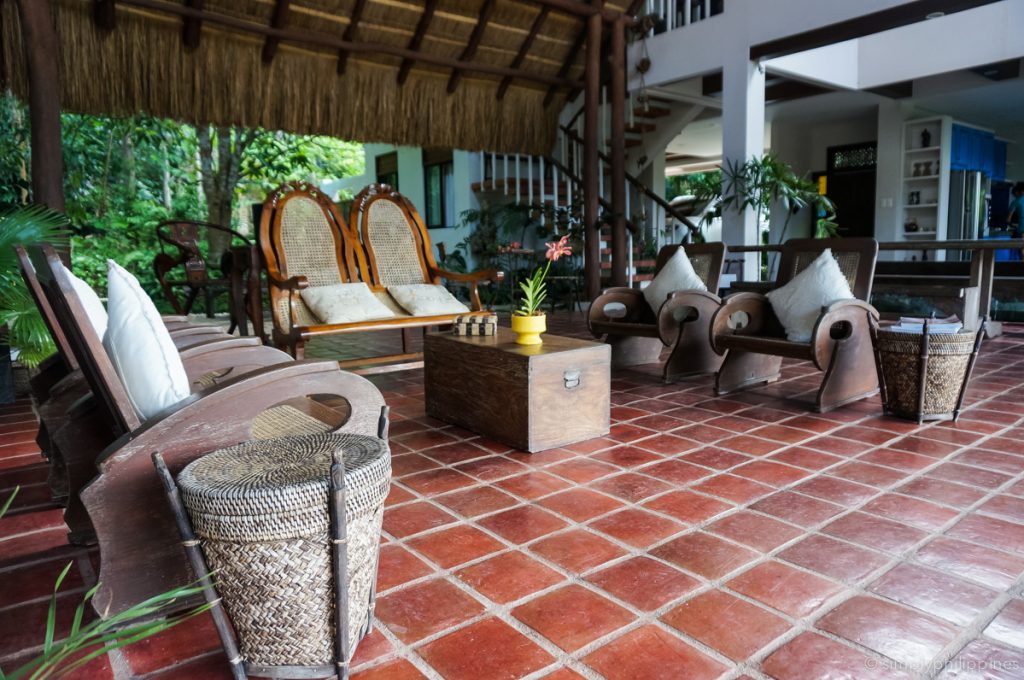 More than 100 caves have been counted in Bohol, and there are four main rivers to paddle, cruise, ponder and generally submerge yourself in. Of these, Loboc River is one of the most tranquil and beautiful – you'll have wonderful glimpses of local life and tropical greenery, as well as nightly firefly displays. Take advantage of places such as Loboc River Resort, and the charming Fox and the Firefly, to spend a few nights along this beguiling waterway.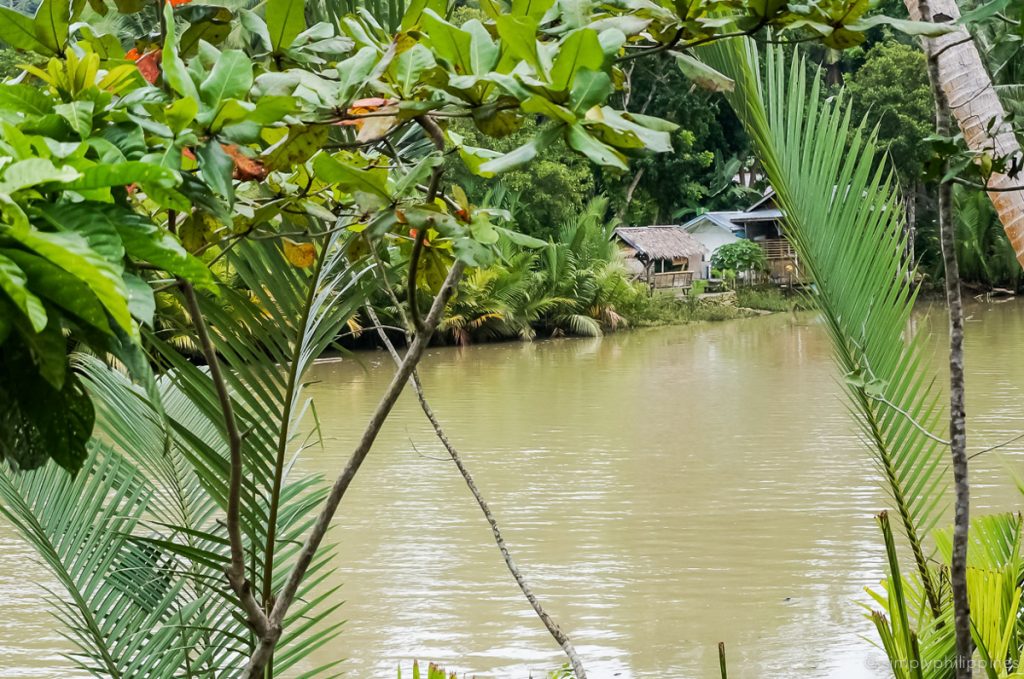 TIP: Stand up paddleboarding is a rewarding activity that many travellers to Bohol overlook entirely. Contact SUP Tours Philippines to arrange a half-day SUP experience you won't forget.
Of course, nothing can be said about Bohol without mentioning its curious Chocolate Hills and even curious-er tarsiers. The interior of Bohol is one picture-perfect forest, slope and rice paddy after another. A motorcycle drive is a lovely way to see more of the untouched landscapes and villages on the island.
If pondering all these peaceful natural rhythms has got you into a lull, the ziplines, aerial bicycles and plunges at the Danao Adventure Park and Chocolate Hills Adventure Park will set your blood pumping again. Personally, I make it a point to visit the Bohol Bee Farm for a seaside lunch, fresh ice-cream and blissful massage in their over-the-water spa.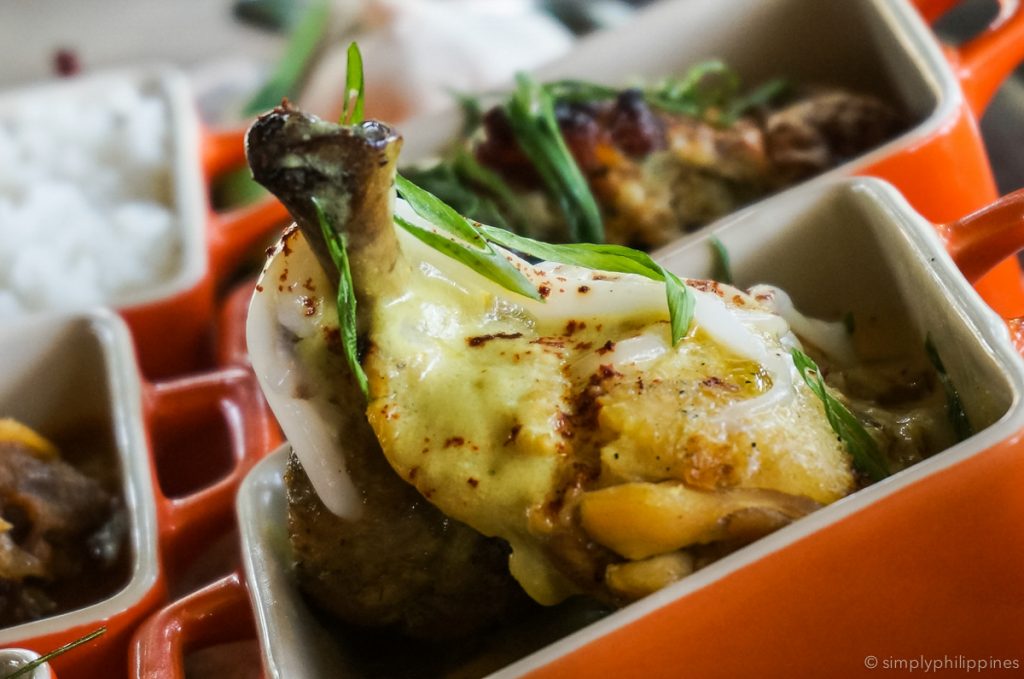 Finally, while you're on the island, don't forget to try real Boholano cuisine. Delicious native recipes such as halang-halang and binakol effortlessly embody the simple pleasures of this warm Filipino paradise. Saffron restaurant at Amorita Resort is one of my favourite places to indulge in real island cooking. Enjoy!
---
Transport to Bohol
Bohol is sheltered in the Philippines' central Visayas region, bounded to the west by Cebu, to the northeast by Leyte and to the south by Mindanao. The island is easily accessed by daily flights from Manila and ferries from Dumaguete, Cebu City and Negros Oriental.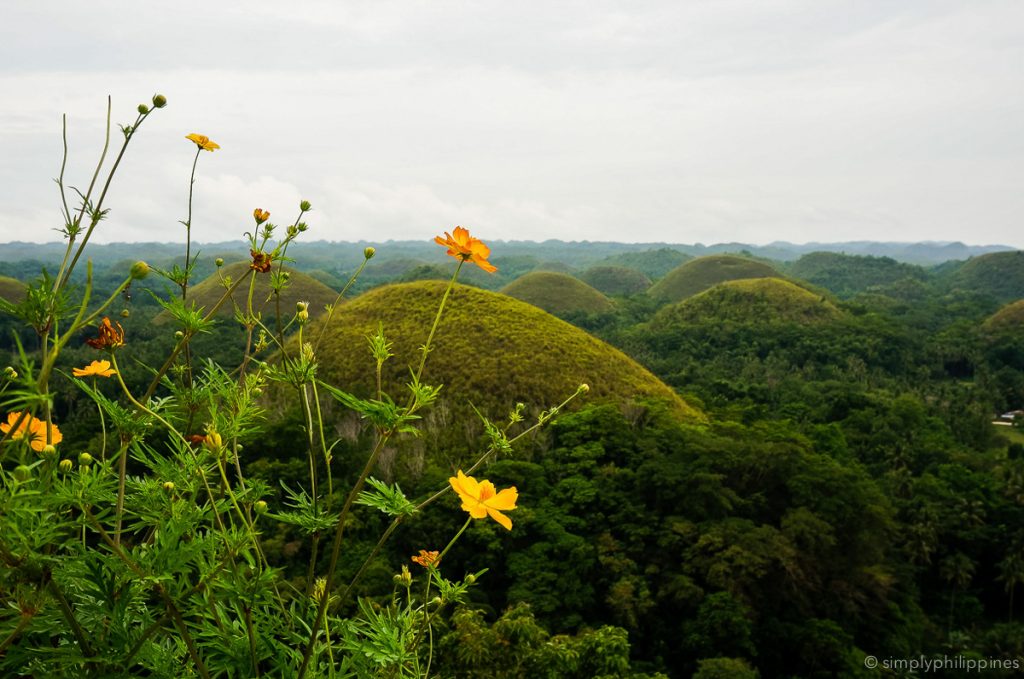 Flights to Bohol
Bohol is one hour and 20 minutes by plane from Manila. Flights land in the island capital of Tagbilaran. It's also possible to fly to Bohol from Cebu, although most travellers prefer the ferry, which usually takes no more than two hours one-way.
Visit Cebu Pacific Air or Philippine Airlines for air tickets.
Ferry to Bohol
From Cebu or Dumaguete, it's approximately two hours to Tagbilaran by fast craft sea vessels, or catamarans. The ride from the airport in Cebu to the ferry terminal should take around 40 minutes. Once you get there, the ferry times are clearly posted and you can catch the next boat.
There are also ferries from Cebu to Bohol's northern port of Tubigon, a preferred route for those heading directly to the adventure park in Danao. Keep an eye on weather conditions, which may affect the ferry schedule. Visit Ocean Jet, SuperCat (recommended) and Weesam for daily ferry schedule and reservations. You can buy your ferry tickets at ticket booths at the pier or travel offices in town.
TIP: Key an eye out for touts who demand to 'check-in' your luggage — many are just porters working for a fee. You can always ask directly if they are porters, and let them know if you prefer to carry your own luggage.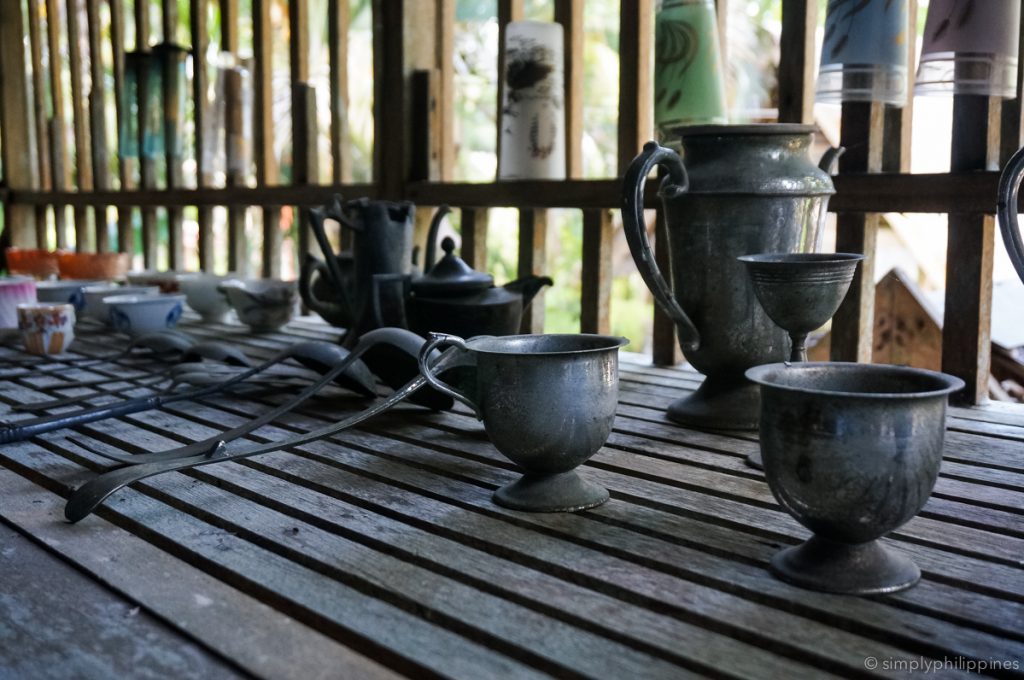 Getting Around
Bohol's main city of Tagbilaran has the same public transportation common in most Philippine islands: tricycles (motorcycles with a sidecar) are popular for going short distances, jeepneys and buses ply the longer routes, and there are a handful of taxis in town, though they're difficult to find outside Tagbilaran. Normally in Bohol I will take a trike for short distances, and get a private car for day-long excursions.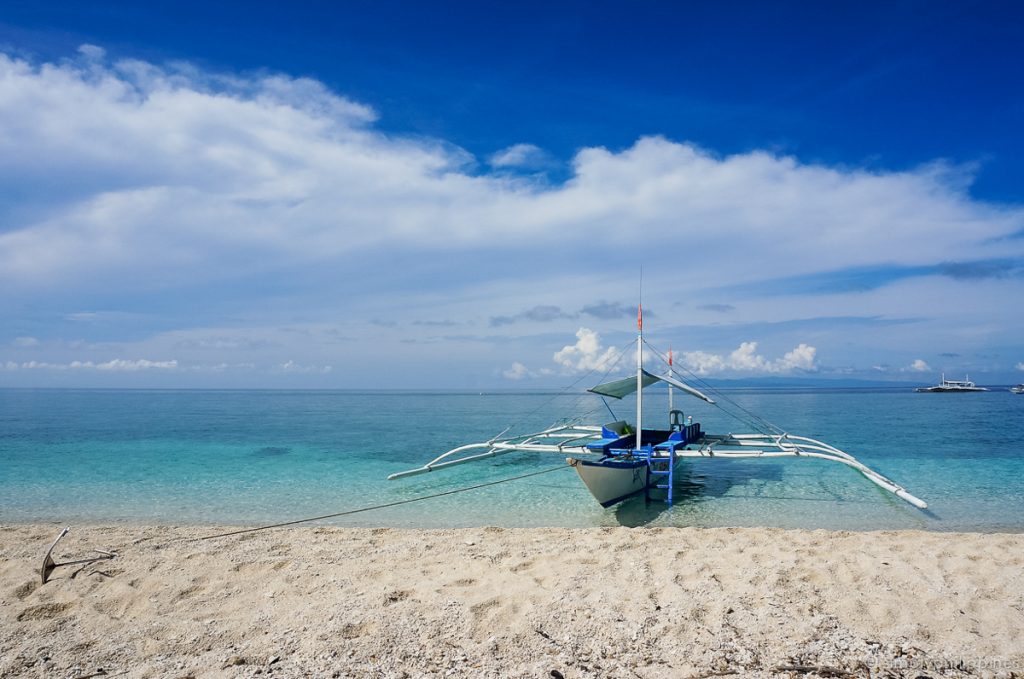 Motorcycles: Many independent travellers find it economical to rent a motorcycle for several hundred pesos a day. Week-long motorcycle rentals may cost as little as 200 pesos a day.
Private cars: Bohol is generally small and most attractions are just a few hours from the city, but if you're on a budget it's wise to explore one area at a time. Depending on the distance covered, a car with driver can be booked for anywhere from 1,500 to 2,500 pesos a day. Your hotel can help you book a car and driver for full-day tours around the island. Online car rental companies can arrange for drivers with international licenses to have vehicles waiting at the airport or seaport on arrival.
Tricycles: Trikes — the Filipino motorbike-sidecar combo — can manage most areas in the south of the island and Panglao, and cost only a fraction (about two-thirds) of the price of a private car, though one should expect a less comfortable ride. Hotels are usually able to arrange tricycles or private transport on short notice.
See deals on hotels and resorts in Bohol on Booking.com
---
♥♥♥