If you're in the market for a quiet escape where you can be yourself, eat well, and generally do nothing on a tropical beach, this one's for you. Port Barton's Nao Nao Beach is home to towering coconut trees and one no-frills getaway. Prince John Cottages makes few promises, but the ones it makes are good ones: warm waves, clean sand, natural lodging, and delicious food at the end of the day. It's a simple setup, but has everything you need for a cosy stay. Read on for more.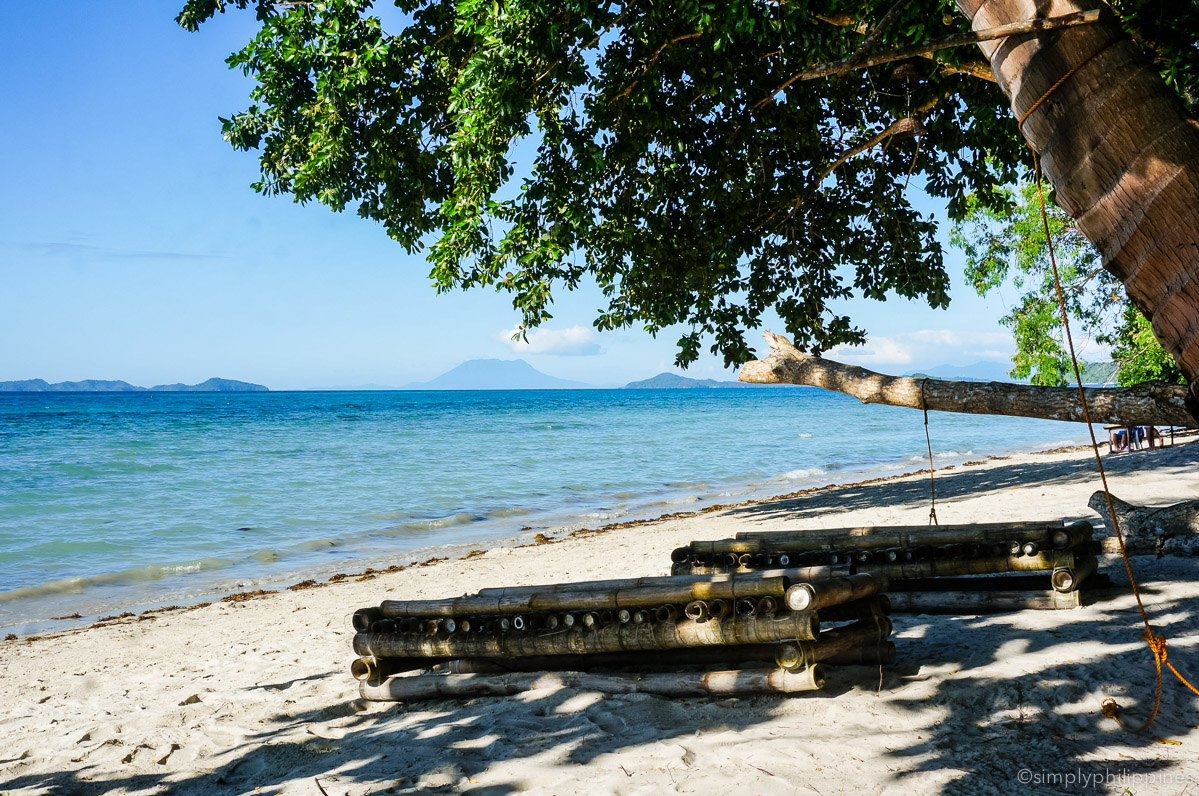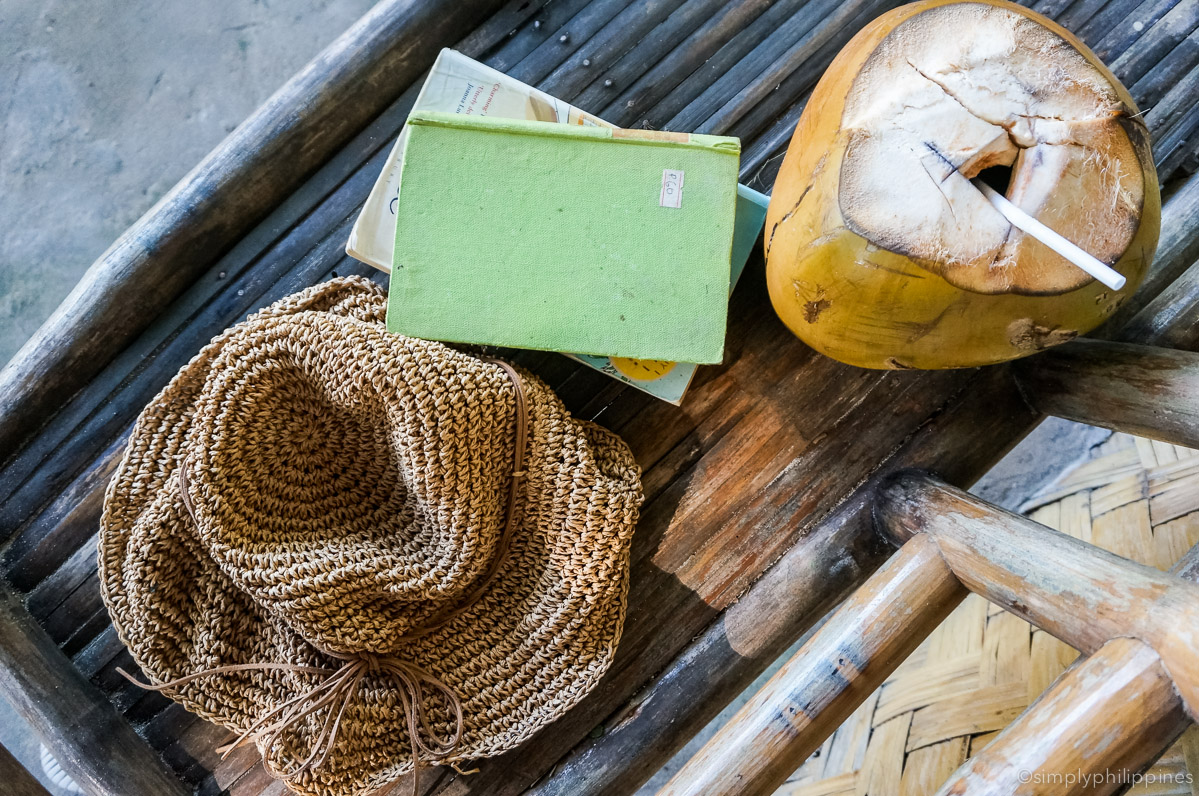 OVERVIEW
Port Barton is changing fast. A surge of travellers in this tiny town means more noise and less space. My favourite part of visiting Port Barton is not staying in Pagdanan Bay, but striking out for secluded beaches where you have the whole sky to yourself. Prince John Cottages is one option that lets you get up close with Port Barton's laidback beauty at your own pace. It's not as remote as I'd like it to be, however it's perfect for couples or solo travellers who just want a relaxing stay near the water.
LOCATION
Prince John Cottages is a short 20-minute boat ride from Port Barton town where the vans and buses unload from Puerto Princesa. John offers his guests a free round-trip boat ride to the town. You'll want to save his number (see below) and send a message or call when you know what time you're arriving. The cottages share Nao Nao beach with one other resort a little further down, a couple of noisy dogs, and a few local families who live and work on site.
>>Also see: Pick a Spot: Palawan's Best Destinations
ROOMS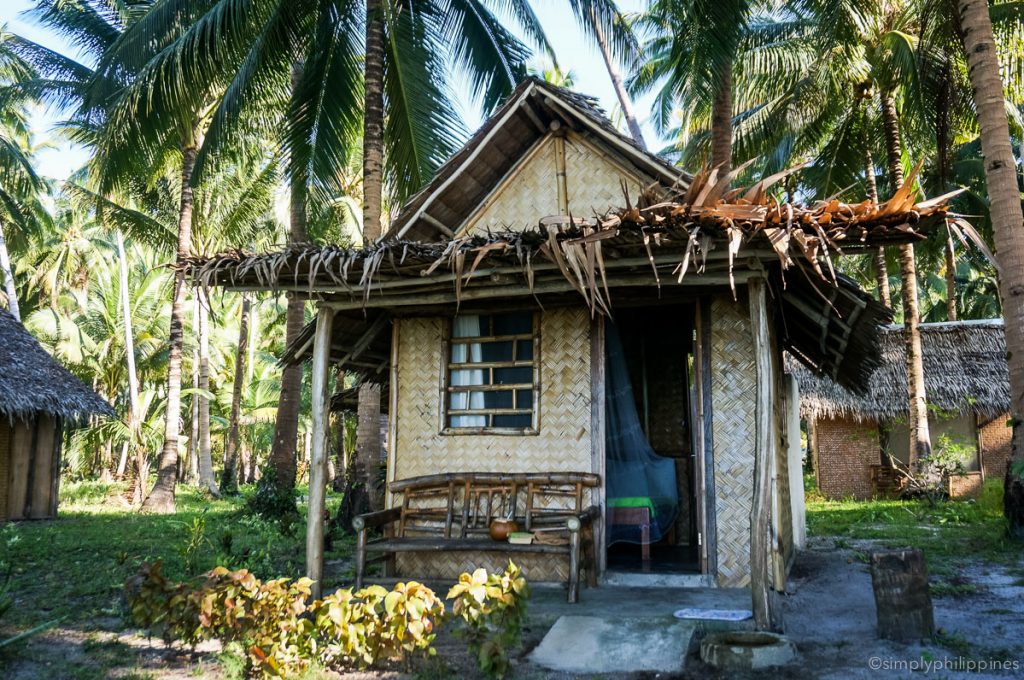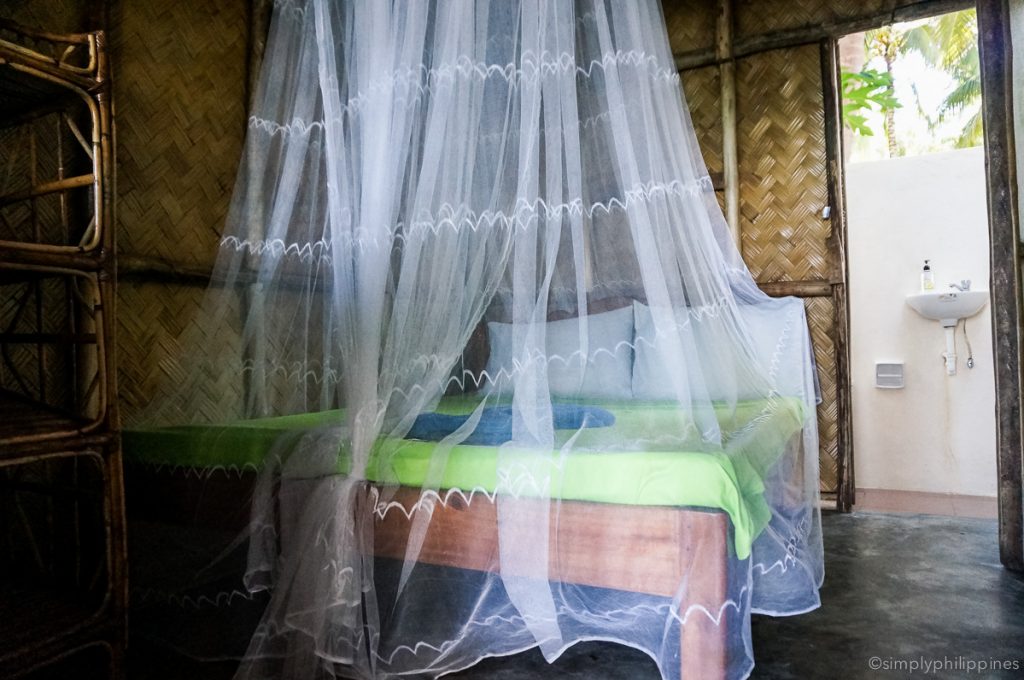 A series of sand paths connects a handful of cottages sprinkled around the property. Each one has its own basic bathroom, mosquito netting, and clean towels. The windows are screened, but the showers are open to the stars — some are wonderfully rustic. There's no hot water, and the water pressure definitely leaves something to be desired (the source is from a deep well.) There are no fans or air-conditioning at Prince John Cottages. Like the rest of Port Barton, electricity runs by generator at certain hours of the day and for a few hours after dark. You should probably forget about wi-fi too.
Note: I've stayed in many bamboo huts in the Philippines. The ones at Prince John are clean and comfortable, but at 35$ a night without breakfast, they're a touch more expensive than others around the country. If you love bamboo homes, don't miss a stay Kookoo's Nest outside Dumaguete.
DINING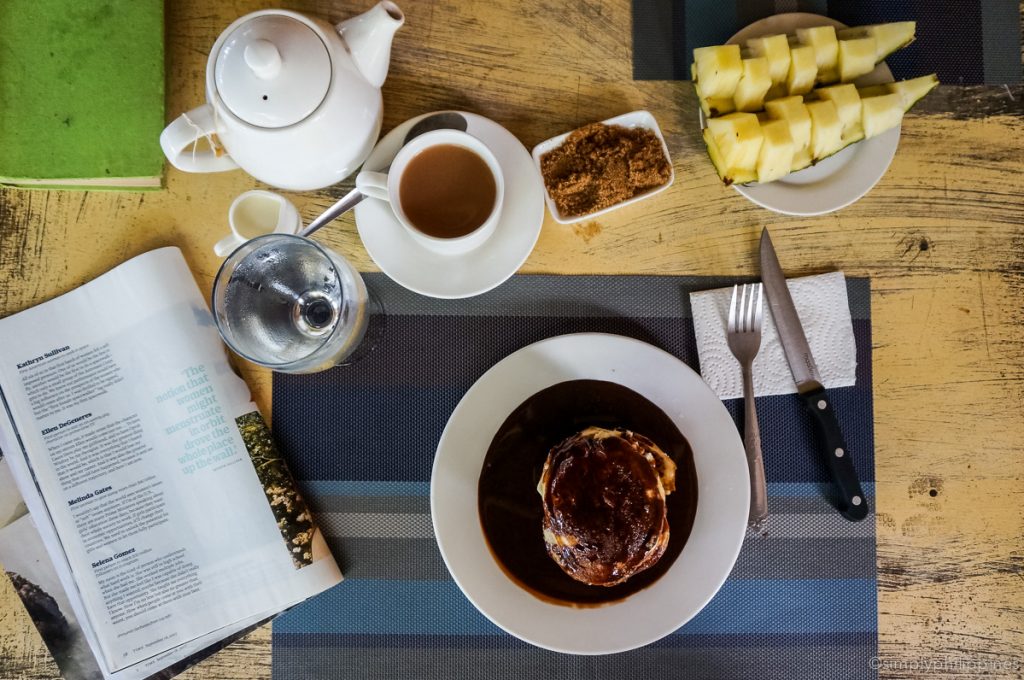 There are few things as pleasant as a leisurely breakfast by the beach. Prince John offers a nice choice of breakfasts (all PHP 200) to get you going. The communal dining space is perfect in the mornings, and you might find yourself lingering over a French press coffee, or chatting with other guests about your travel plans. The rest of the menu is a small selection of Filipino dishes and a few Western options. Everything I tried, especially the curry, was delicious. The small Filipino desserts served each evening are a nice touch, and speak to John's desire to please his guests.
Now and then, the staff put on a 'boodle fight' for guests: A long spread of bamboo leaves topped with rice, grilled fish and seafood, meat, noodles, and vegetables — to be eaten with your hands.
ACTIVITIES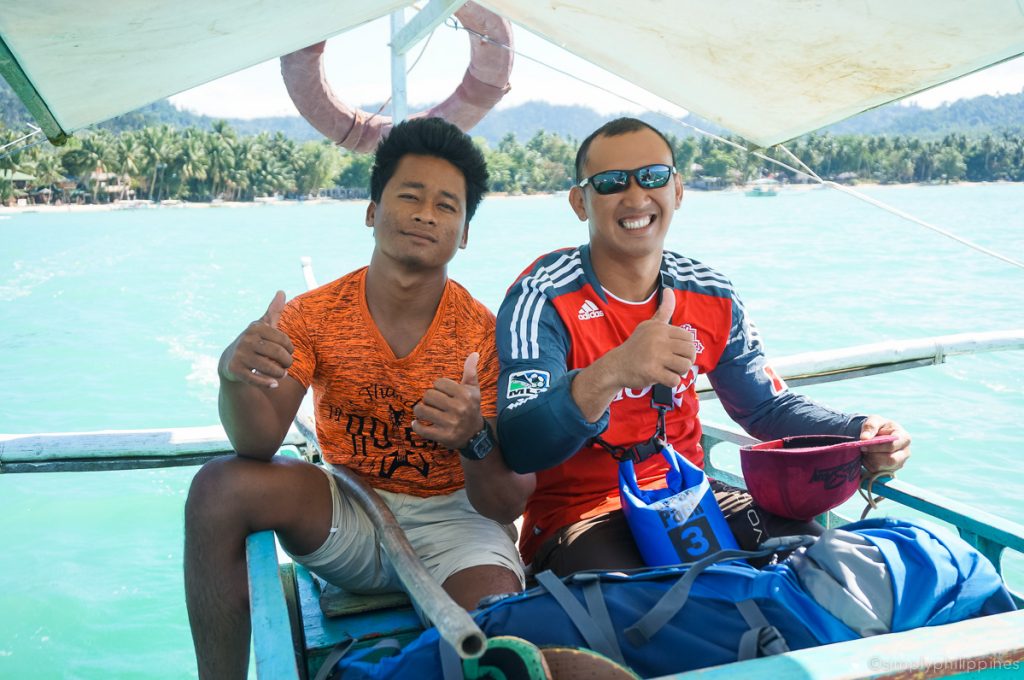 The one drawback I have about staying at Prince John is that the beach has rocks under the sand. It's still suitable for swimming at high tide, but far too easy to stub your toes at any other time. If you stay here, be sure to book the island-hopping and snorkeling tour, which combines some of the best spots in the area in a full day of adventure. The price includes a generous lunch on the beach, plus snorkeling gear and all entrance fees. Aside from this, there are two waterfalls in walking distance, free kayaks and paddleboards, and plenty of hammocks under the trees.
---
Summary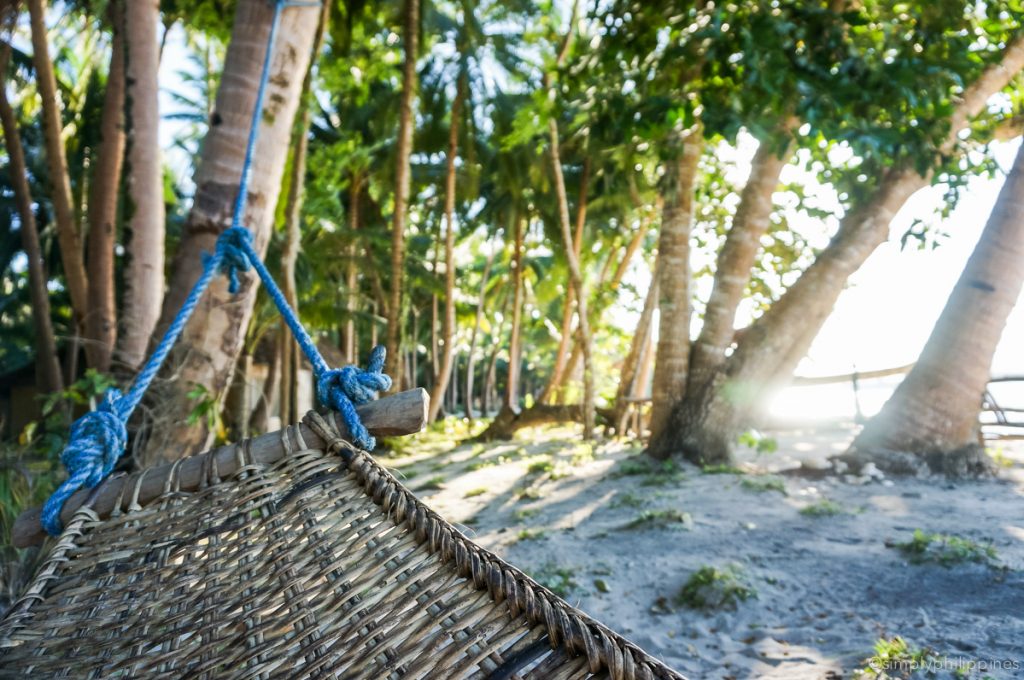 Prince John Cottages is perfectly suited for a back-to-basics holiday. Prices are a touch high for the region, and you should be prepared for little-to-no wifi or electricity, a less-than-perfect swimming beach, and weak water pressure. On the other hand, service and attention to detail is there. There's a community atmosphere that makes it easy to befriend other travellers if you choose. Best of all, you have a chance take in glowing sunsets, dine on fresh Filipino food, and simply relax.
Price: From PHP 4000/night. See rates on Booking.com
Facebook page: Prince John Cottages
Phone: +639959655231

---
♥♥♥