Calling Amarela Resort an oasis is an understatement. Exotic flowers climb across the balconies, an art gallery is tucked away in the lush gardens, and everywhere you turn a sensitive painting or lovingly crafted armchair calls out to be enjoyed. It's the perfect address for culture vultures, or an intimate getaway with a loved one. Did we mention the resort sits on a gorgeous section of White Beach? Read on for our full Amarela Resort review.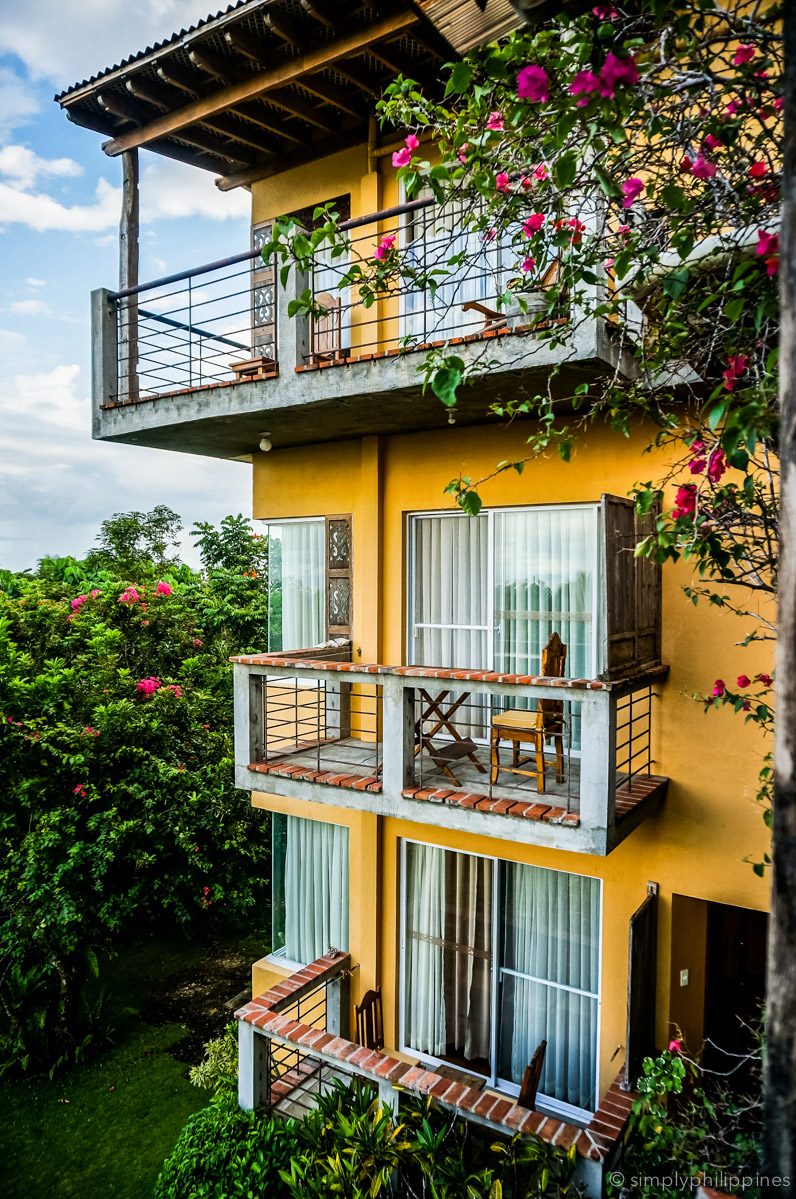 Location
Amarela Resort is on Panglao Island, which connects directly to Bohol via two bridges. It's a 30-minute drive from the airport or seaport. The resort is elevated on a gentle slope, with direct access to White Beach. The bars and nightlife on Alona Beach are a short 6km ride away.
Rooms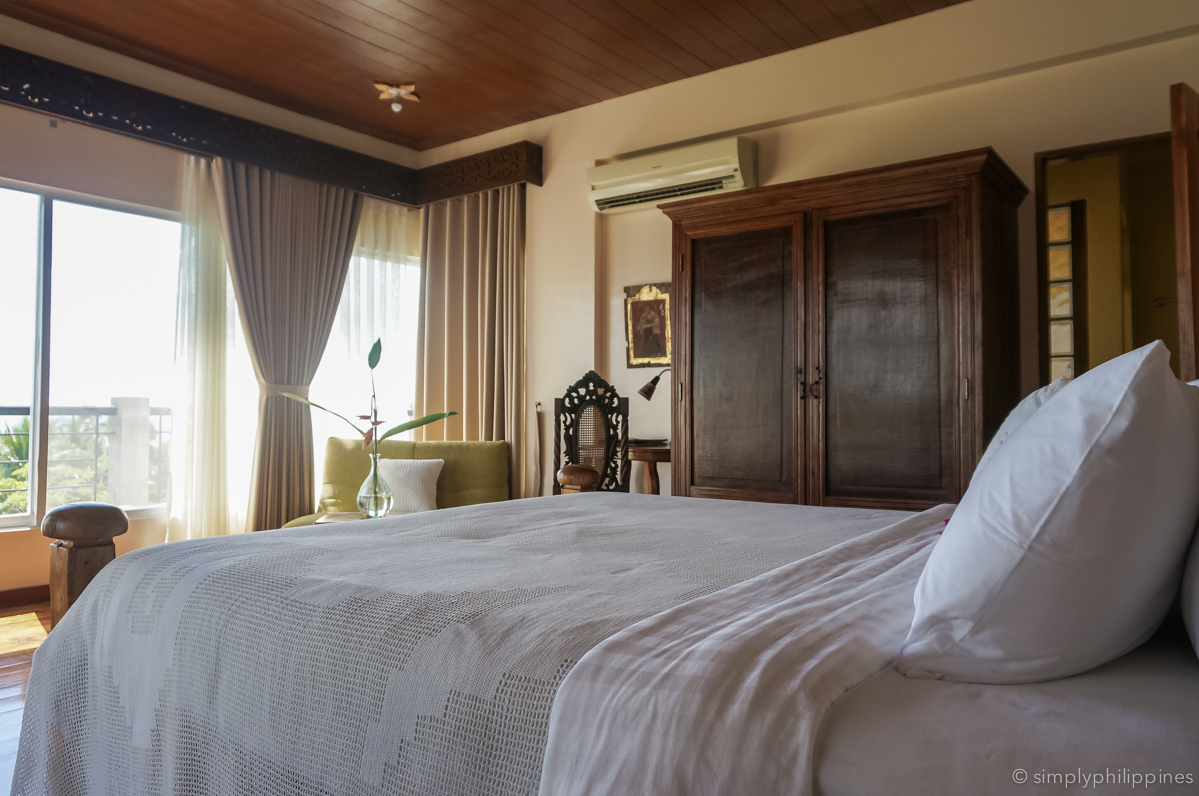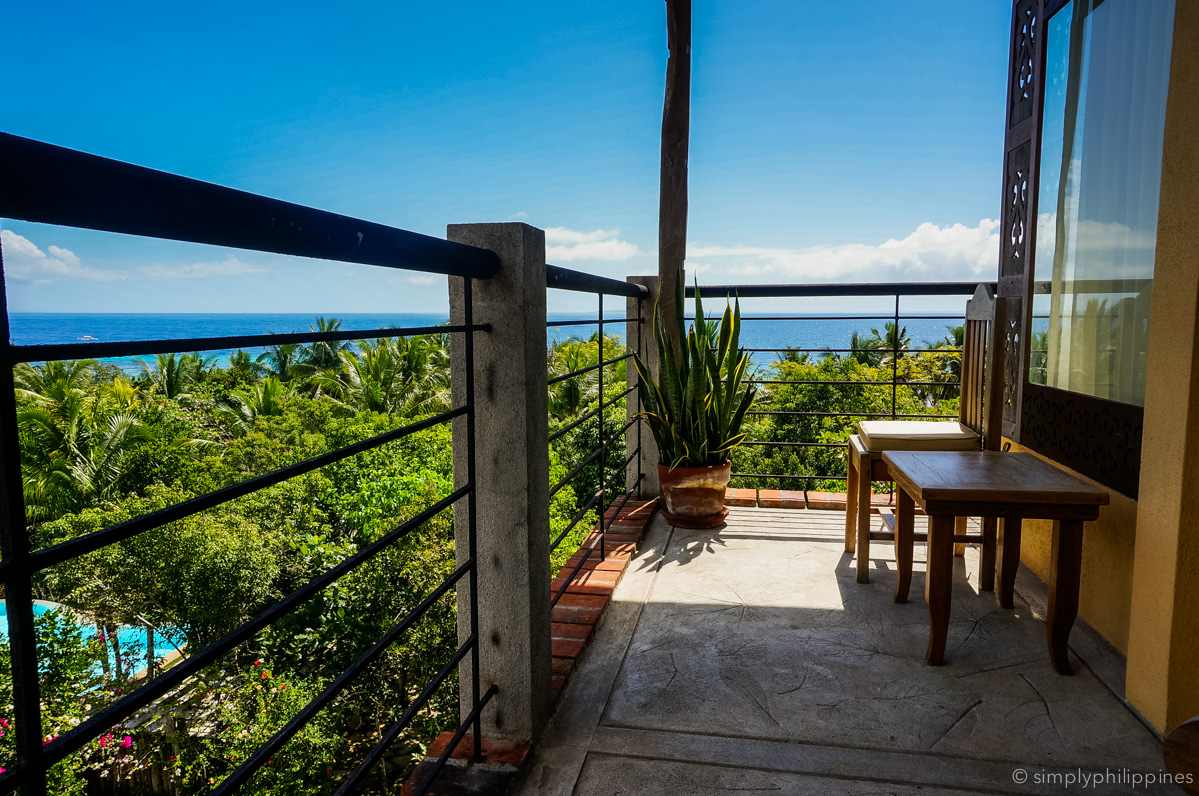 Amarela's 25 rooms range from charming Superior Rooms to three Specialty rooms and one stand-alone villa. All the rooms have balconies, and are beautifully furnished with a mix of custom and antique wood pieces. The resort's attention to detail shines through in little things, like Ilog Maria handmade soaps and crocheted throwpillows.
Room tip: The Samia Room is a corner suite with magical panoramic views over the palms toward the sparkling ocean and Pamilacan Island. The balcony is ideal for a glass of wine after dinner, and you'll feel like you're in nature in the lovely open shower.
Art & Culture
All the paintings in the resort, and there are a lot, are from the owner's private collection. Look for pieces by Nene Lungay in the Bohol House, by Guy Custodia in the art gallery, and one by Orlina Abueva in the main building.
Most of the antiques in the resort are from three ancestral Boholano houses. The owner of Amarela bought everything that could be salvaged – windows, doors, chairs and balustrades – and repurposed them throughout Amarela Resort. The result? Sensory-rich interiors that let you experience Bohol's heritage without leaving the property.
Dining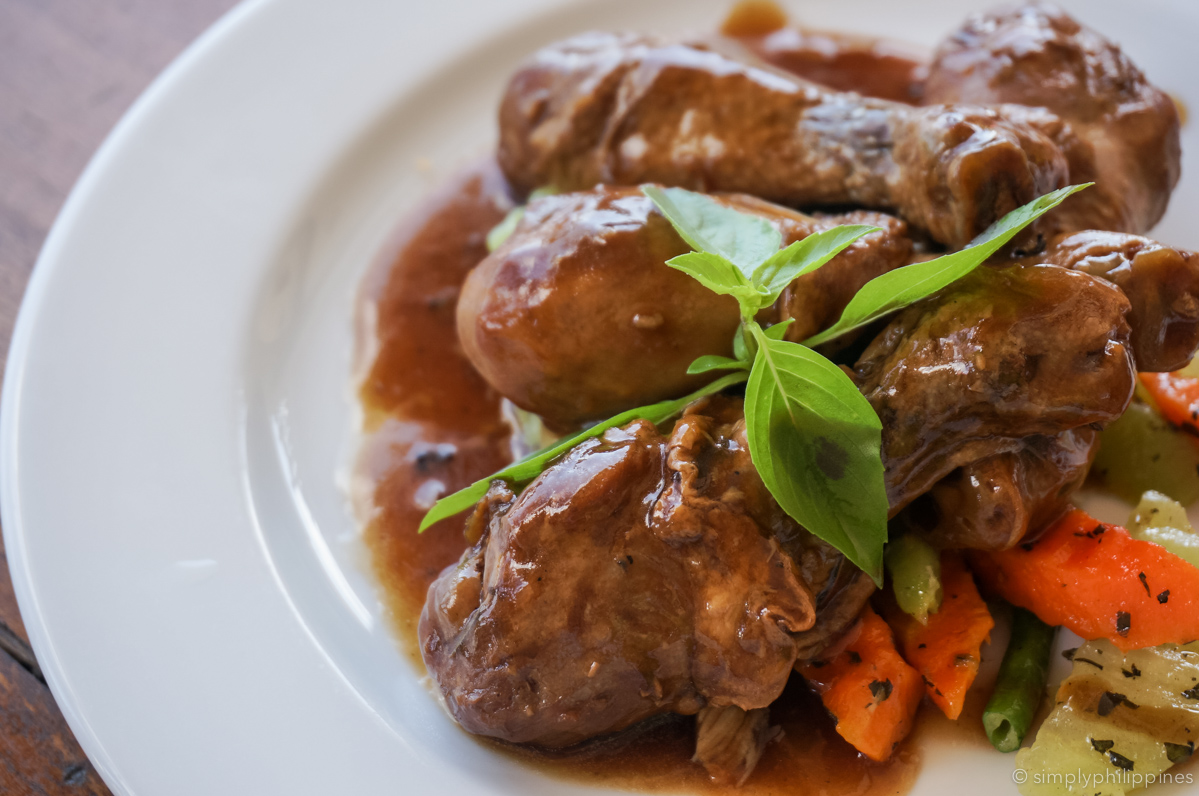 The restaurant at Amarela serves up fantastic views with every meal. In the spirit of writing an honest Amarela Resort review, we have to note that the menu could use an update, and some of the Filipino dishes we tried have been tweaked for Western tastes. Nonetheless, the a la carte breakfast is great, and there's a variety of well-priced, tasty local and international dishes to choose from.
Activities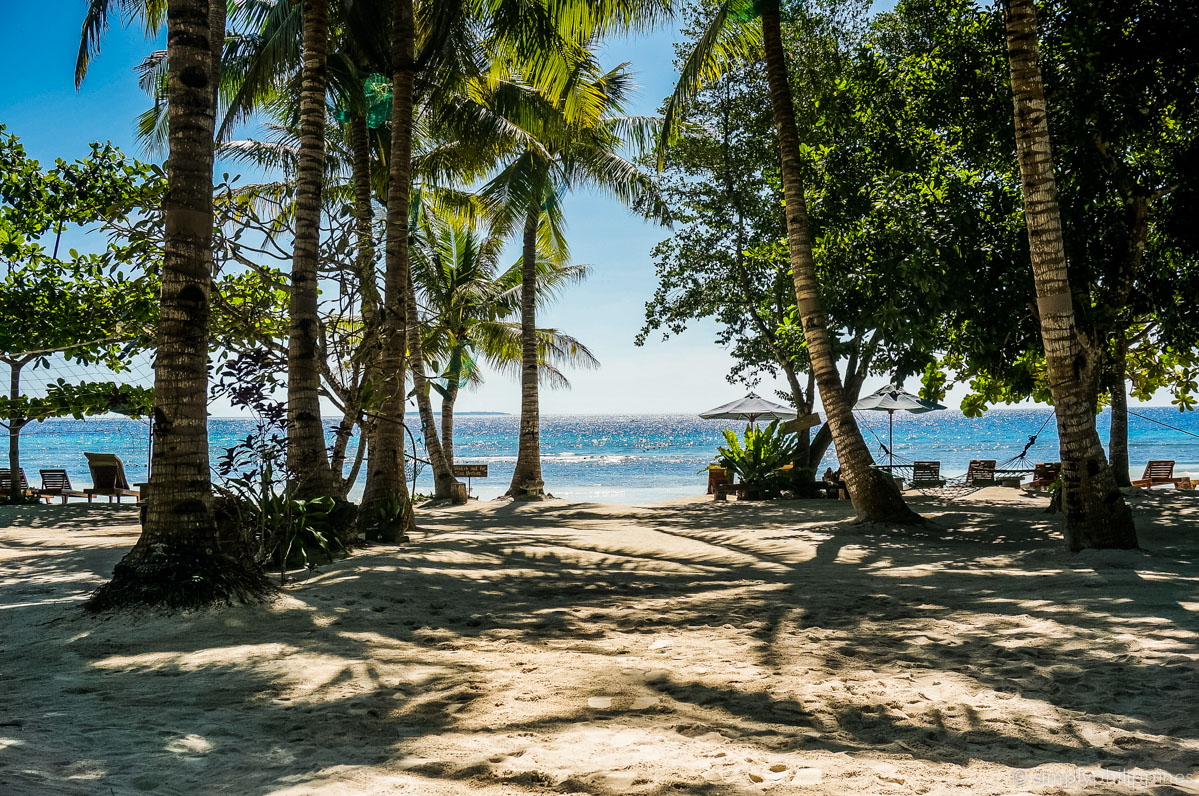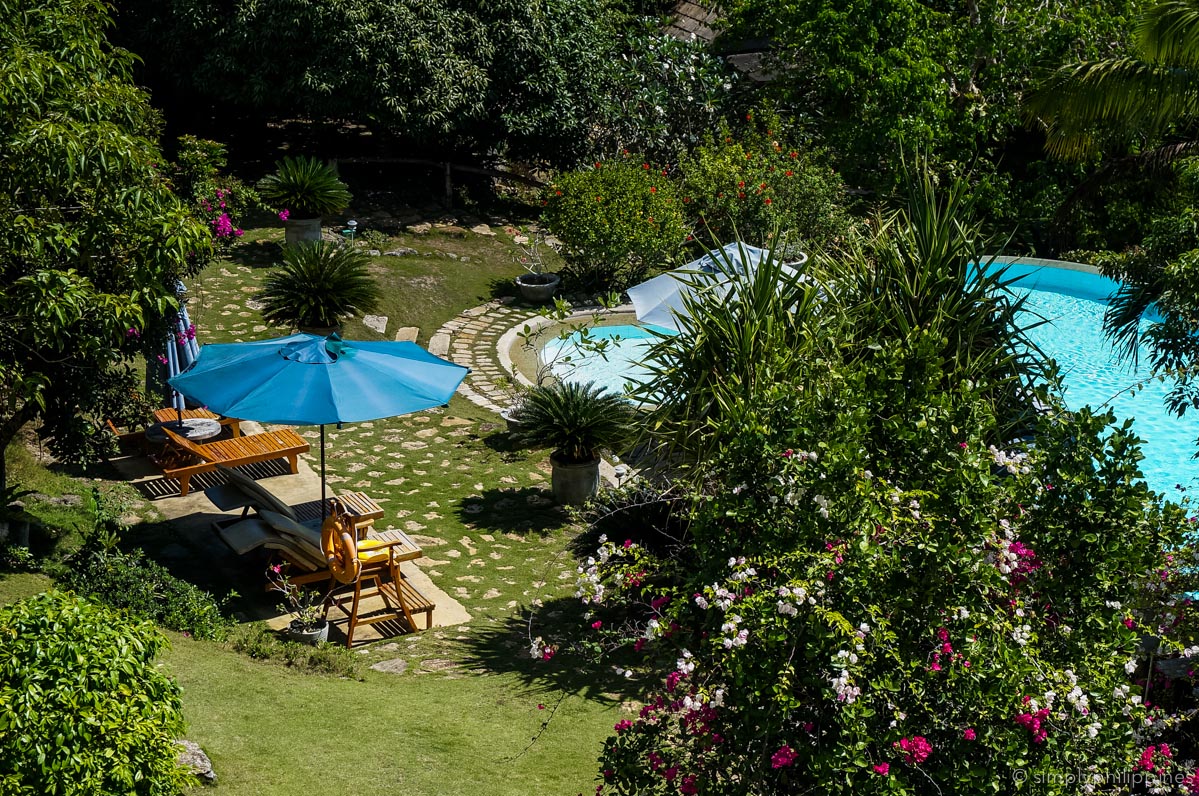 Amarela Resort has one of the most photogenic libraries we've ever seen, and it's not just good-looking, it's well-stocked too. There are DVDs, board games and countless titles to choose from.
Down on the sand at White Beach, you'll find sun loungers, hammocks, a volleyball net, snorkeling gear, kayaks and native bancas – all free for guests. Add to this an inviting swimming pool, a boutique and the resort's tour desk, and you've got everything you need for your Bohol getaway.
Sustainable Practices
All the staff who work at Amarela are from Bohol, and the resort itself is locally owned. The kitchen uses herbs, flowers and vegetables grown in organic gardens on site. Water is heated with solar energy, rooms use LED lights, and the resort practices rainwater harvesting for its bathrooms and reed bed filtration for its kitchens.
The tremendous amount of refurbishment Amarela has done is further proof of its commitment to sustainability and the protection of Bohol's cultural heritage.
---
Amarela Resort Review Summary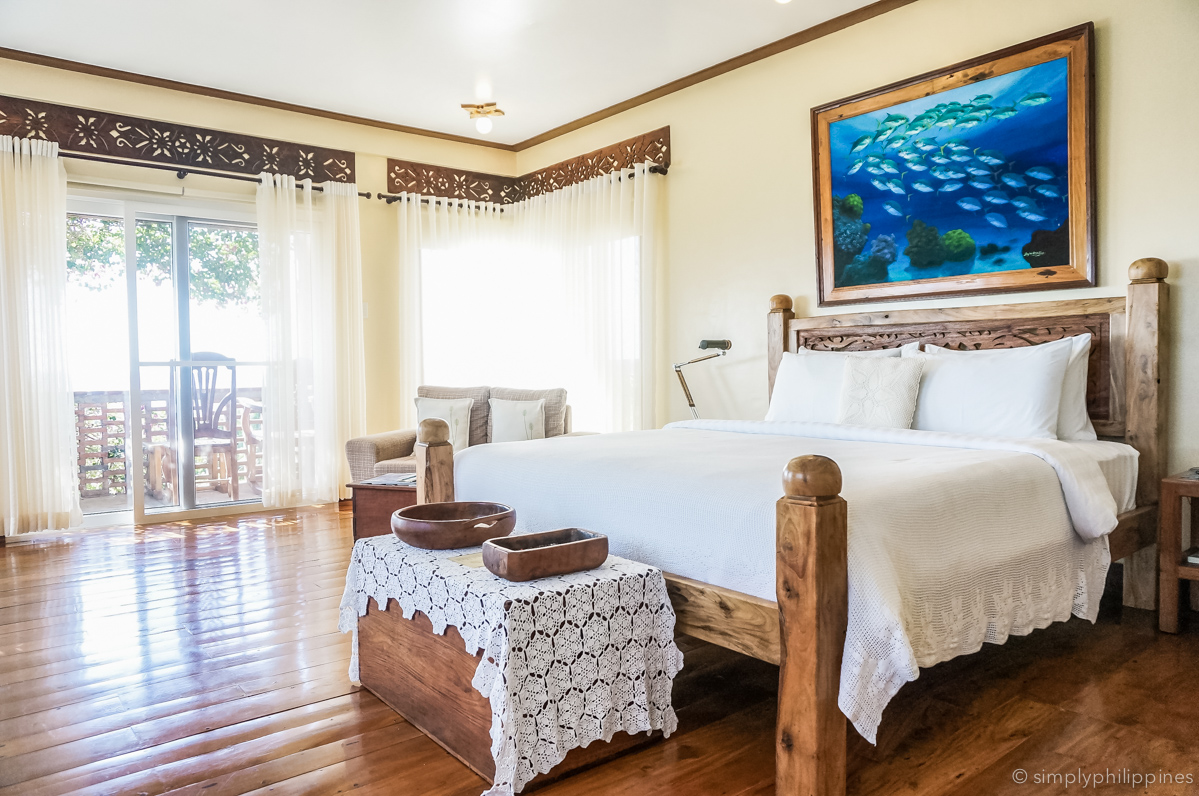 For character, art, and blissful days by the beach, Amarela Resort simply can't be beat. The attention to detail, well-stocked library and free-form pool are all highlights. Dining is the only area where you may be tempted to look elsewhere. The resort is set a little apart from Panglao's main drag, but is still well located to enjoy all Bohol has to offer.
Note: Amarela offers free round-trip transfers from the airport or ferry pier for all direct bookings.
Rates: From 6,240 pesos/night
Website: www.amarelaresort.com
Phone: +63 38 502 9497
Address: Lourdes-Libaong Rd., Panglao
Not what you're looking for? Check current deals from hotels in Bohol on Booking.com
---
♥♥♥