There are few, if any, resorts that showcase Palawan's legendary beauty as well as Two Seasons Coron.
Here, in the company of frangipani trees, jaw-dropping beaches and ancient rock formations, you have a front-row seat to Coron's seascape. Add to this five-star service, plus the attractions above and below the water, and you've got yourself a world-class getaway.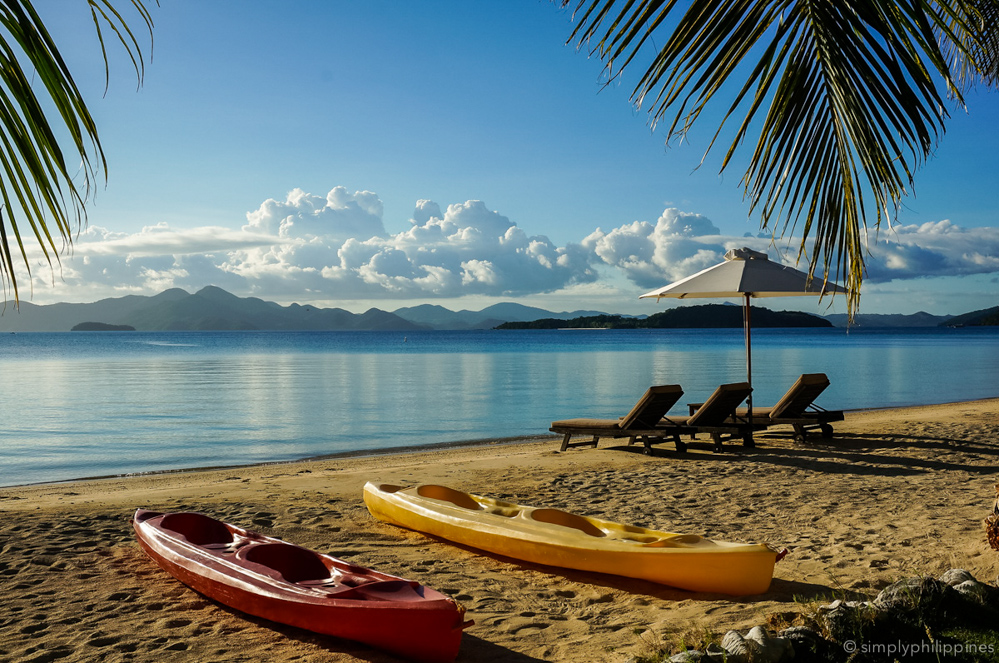 Location
Two Seasons Coron claims the Malaroyroy Peninsula on Bulalacao Island, about 22km from Coron Town. After a scenic half-hour ride in from the airport, you'll board a speedboat for another beautiful but bumpy ride over the waves to land directly on the resort's private jetty. This ride is one of the highlights of any stay, and we're sure you'll love what awaits you on arrival.
MORE PALAWAN: 7 Essential Tips for Seeing the Best of El Nido
Rooms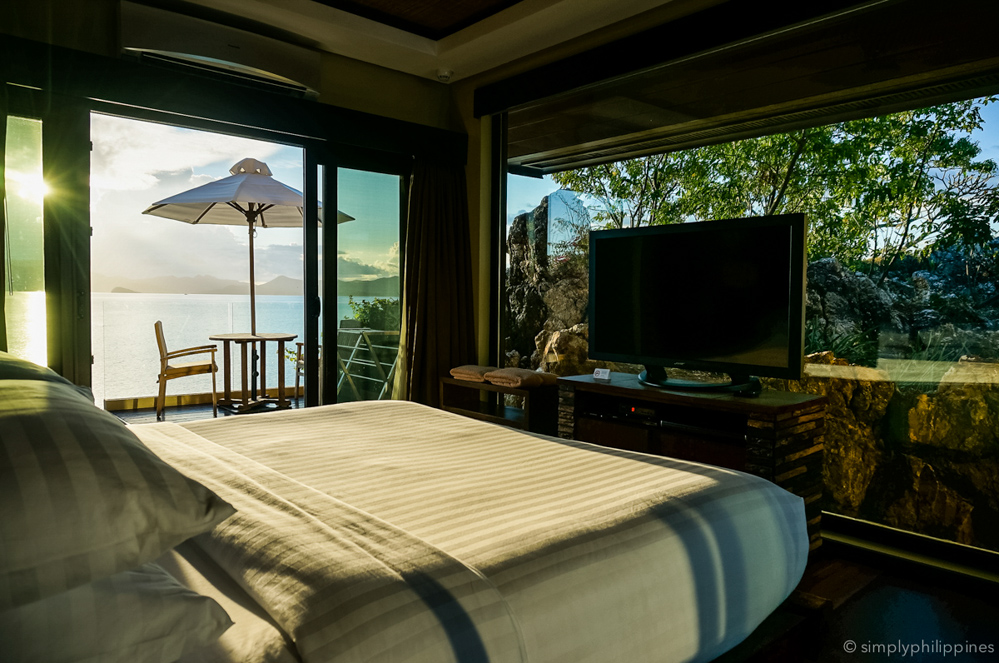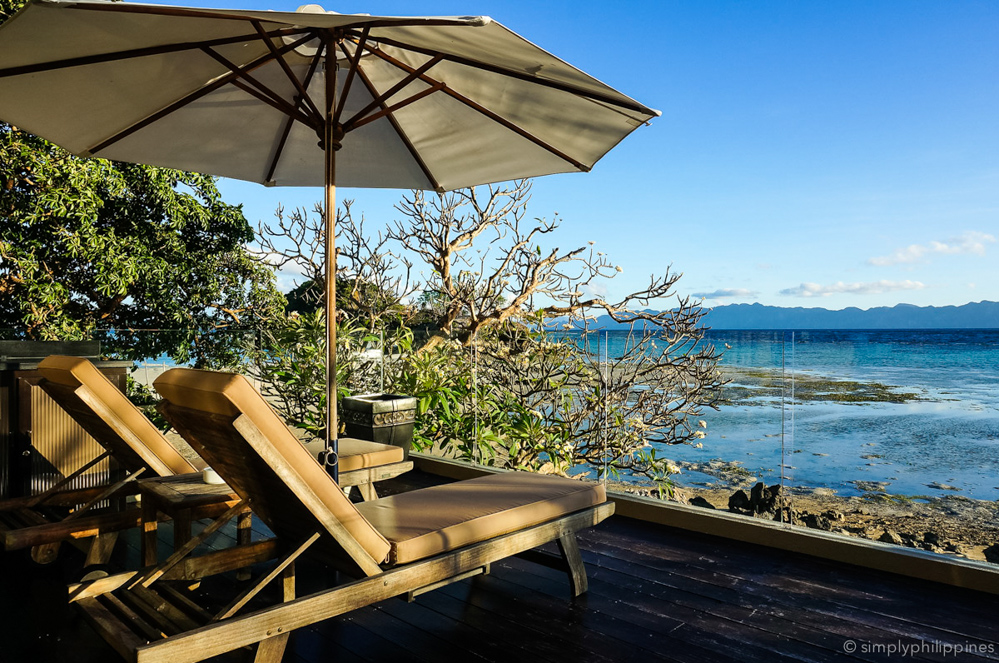 Two Seasons sprinkles its 42 bungalows across a sloping hillside. The most coveted villas straddle a sandbar at the tip of the peninsula. Each of these sport verandas with outdoor Jacuzzis, suggesting long lounging sessions and evening dips under the stars.
TIP: The Sandbar Bungalow serves up gorgeous, sweeping views from two verandas, as well as a glass-walled shower revealing a natural rock formation.
The rooms at Two Seasons Coron have lofty ceilings, hardwood floors, jumbo rain showers and open verandas. Two Seasons' "modern Filipino tropical" design features lots of calming organic materials, smooth stone and aged wood. The overall effect? Calm, understated luxury. Flat-screen TVs, a free minibar and L'Occitane amenities round out this five-star in-room experience.
Dining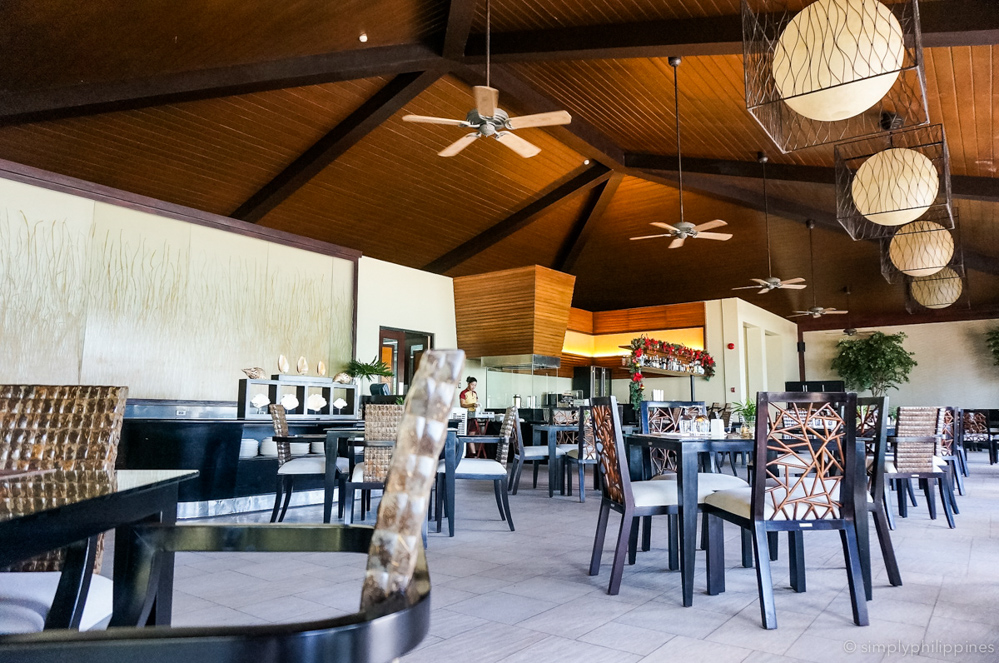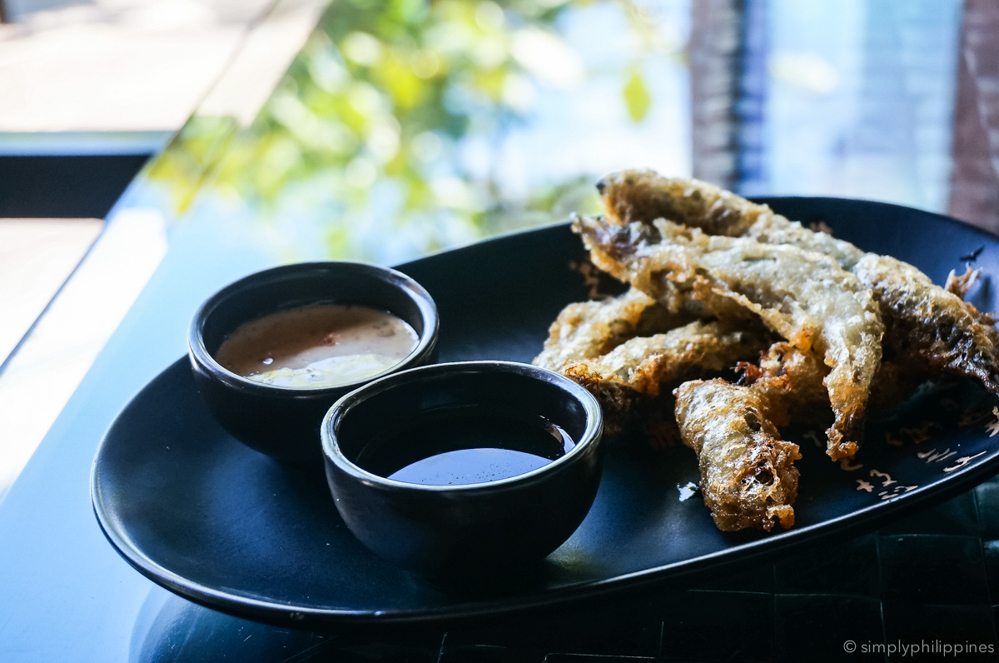 Sulu Restaurant's surprisingly well-priced menu stars both international and Filipino heritage dishes. The chef is happy to give a heads up when the kitchen has scored a fresh catch of lobster. Of course, you can also eat poolside or at one of the beachfront cabanas. And if you love breakfast in bed, this is the place to have it (it's fabulous, especially with a view of the shore.) After dark, head to Bahura Bar to sip a cocktail under the palm trees or take up a game of billiards.
Activities
Two Seasons has one of the most stunning beaches in Coron, and there is lots to do in the water. The resort's 600 sqm swimming pool comes complete with a swim-up bar. Snorkeling gear, paddleboards and kayaks are free for guests, and you can rent a Molokini and Hydrobob by the hour.
Narra Spa  and the resort's health club claim lofty positions atop the hill. While you're here, stroll over and explore the beaches on Bulog Dos island, and keep an eye out for turtles.
TIP: While touring Coron Island, make your lunch stop at Dimantucan. This stunning little beach is occupied by an elderly couple from the Tagbanua tribe.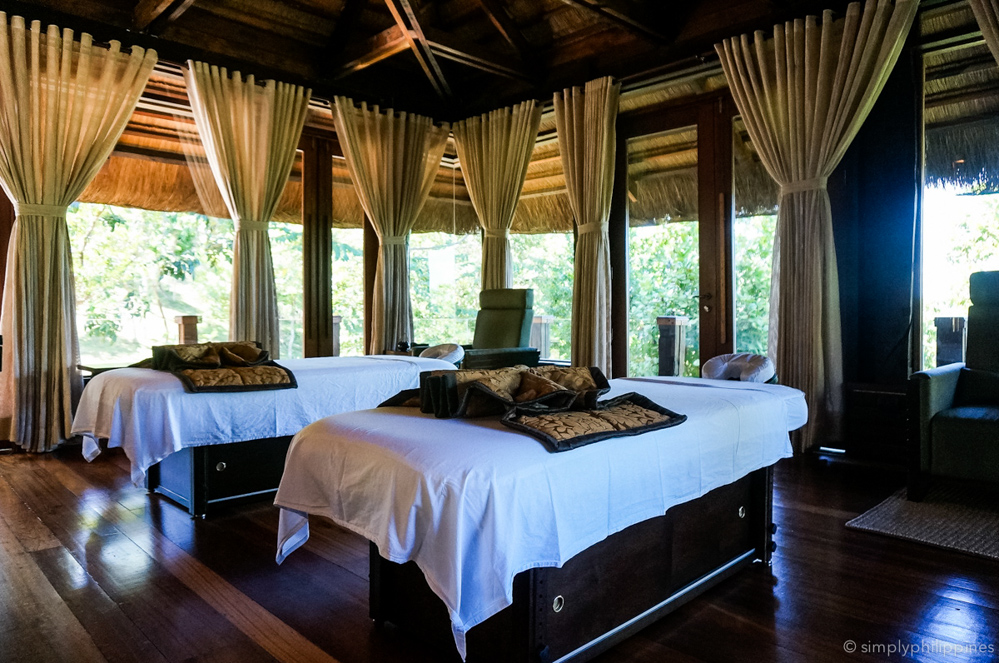 The resort's professional guides can organize diving excursions and island-hopping tours. You can expect prices to be several times the rates in Coron Town.
---
Two Seasons Coron Review Summary
One of Coron's must luxurious abodes, Two Seasons delivers exceptional views, plush bungalows, and intuitive service. The tours are a bit pricey, and you are isolated from the town and some sights, but you won't find a more breathtaking spot in all of Palawan. Prices start from PHP 27,000 in high season, including round-trip transfers.
Rates: See current deals for Two Seasons Resort on Booking.com
Website: www.twoseasonsresort.com/coron
Email: bliss@twoseasonsresorts.com
---
Sustainble Practices at Two Seasons Coron
Two Seasons Coron is a 100% self-sustaining island resort. Two Seasons understands the important role we all play in protecting our environment and built the following facilities to maintain an eco-friendly operation while providing utmost comfort to our guests.
Desalination Plant – Two Seasons converts sea water to non potable water using reverse osmosis. It is a liquid filtering process in which a contaminated (more concentrated) liquid is forced to pass through a semi-permeable membrane that block most dissolved or suspended contaminants. Two Seasons can produce 80 cubic meter of fresh water a day.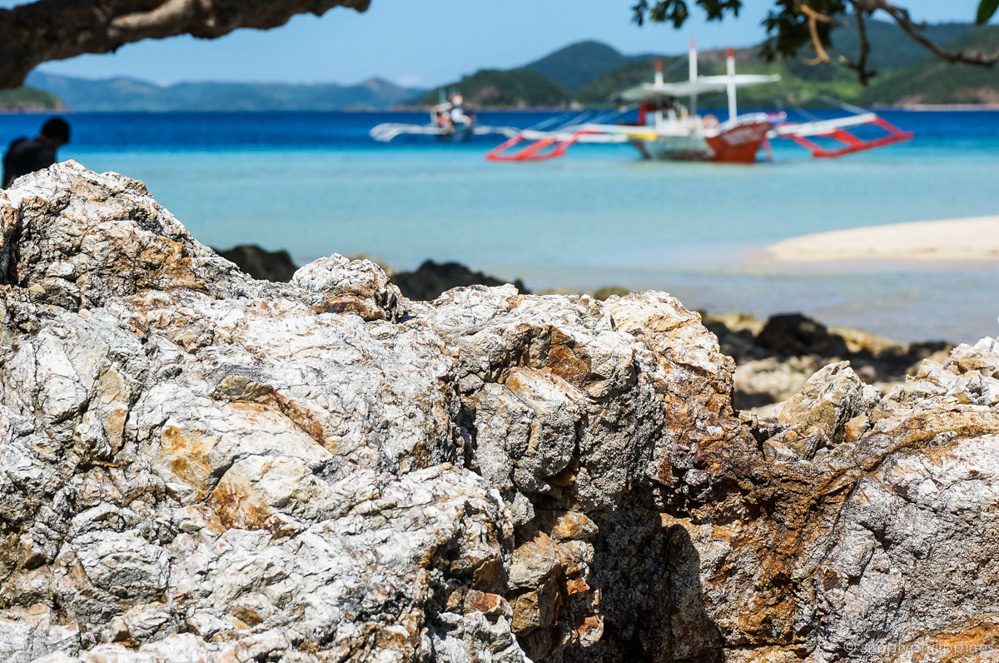 Generators – The resort is powered 24/7 by three Caterpillar (2 units 635 kw and 1 unit 225 kw) and one Perkins (70 kw) generators at intervals depending on occupancy. One 635 kw unit is capable to generate power for the whole resort.
Rain Catchers – Two Seasons has cistern tanks that collects and stores rainwater from downspouts and rooftops for future use watering lawns and gardens.
Sewage Treatment Plant – Waste water and sewage is fed through the sewage plant where the the liquid output is clear and clean enough to be diverted back to the bathrooms for flushing. Two Seasons invested on a double piping system for this matter. Solid waste is then discharged on a drying bed and used as fertilizer. The resort is a ZERO WASTE discharge establishment. Solar Panels are used for water heaters. One solar panel for two bungalows. — from the Two Seasons website 
---
♥♥♥