Daluyon Resort is one of those properties that chose its spot in the sun well. The resort spreads out at the foot of a national park, between virgin jungle and the blue West Philippine Sea. It's known as one of the country's leading eco-friendly resorts. Of course, we needed to take a closer look. Read on for SimplyPhilippines' Daluyon Beach Resort review.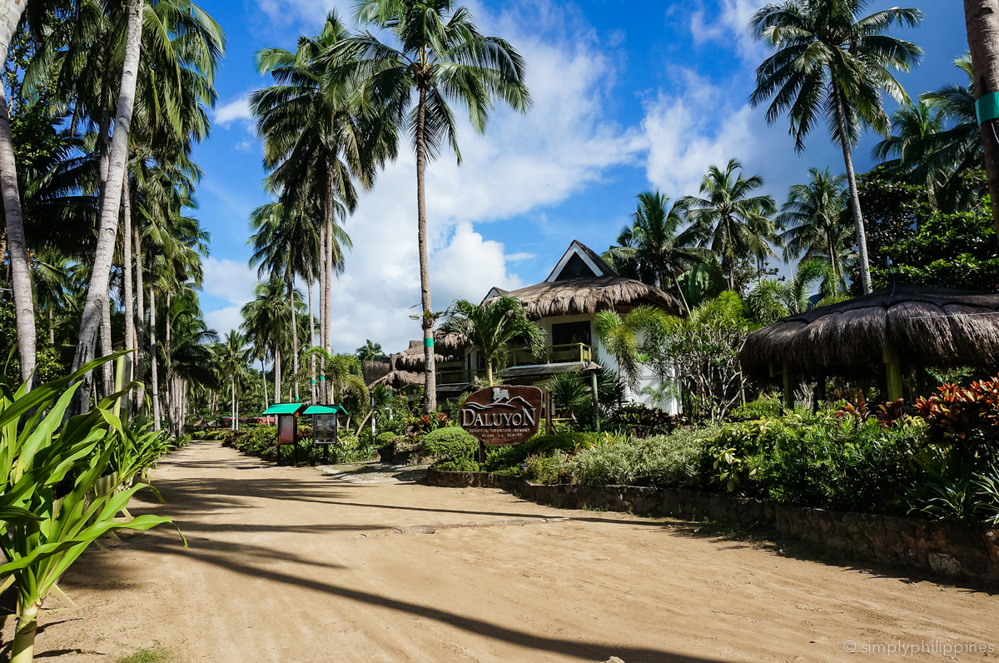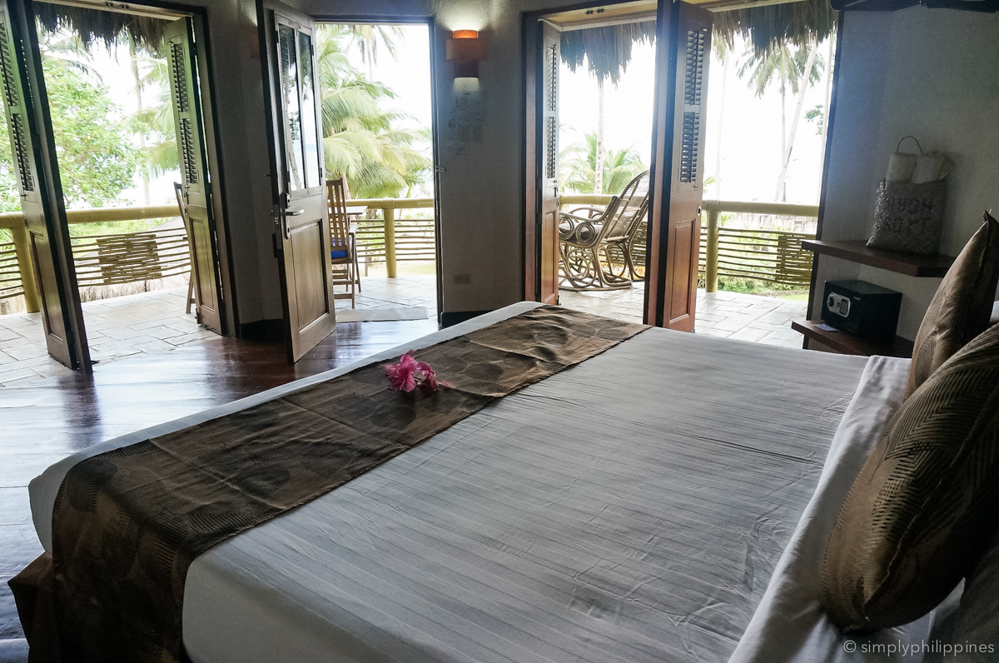 Location
Daluyon Resort is smack on the beach in Sabang, 83 kilometres from the airport in Puerto Princesa. The ride there takes one to two hours, on winding mountain roads. The resort has a private transfer service to and from the city, and there are also regular vans leaving Puerto Princesa for Sabang six times a day.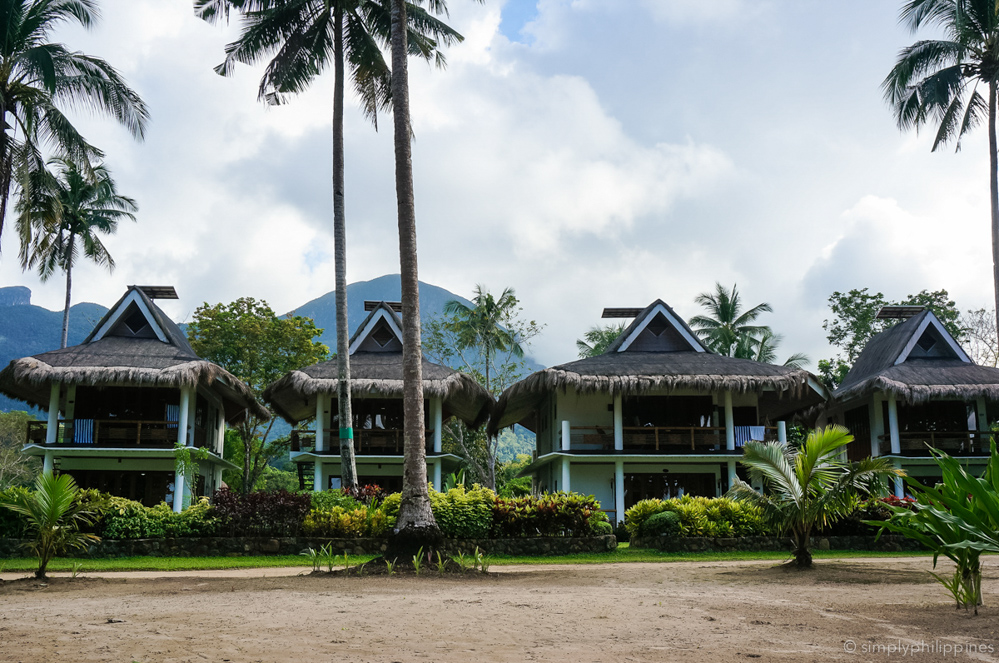 Tip: To avoid disappointment, you should note that the beach is Sabang is known for strong undercurrents, and is not always suitable for swimming. Daluyon Resort has two swimming pools on site, and there are better swimming beaches close by.
>>READ: The Case for Sabang and Why it's More Than the Underground River
Rooms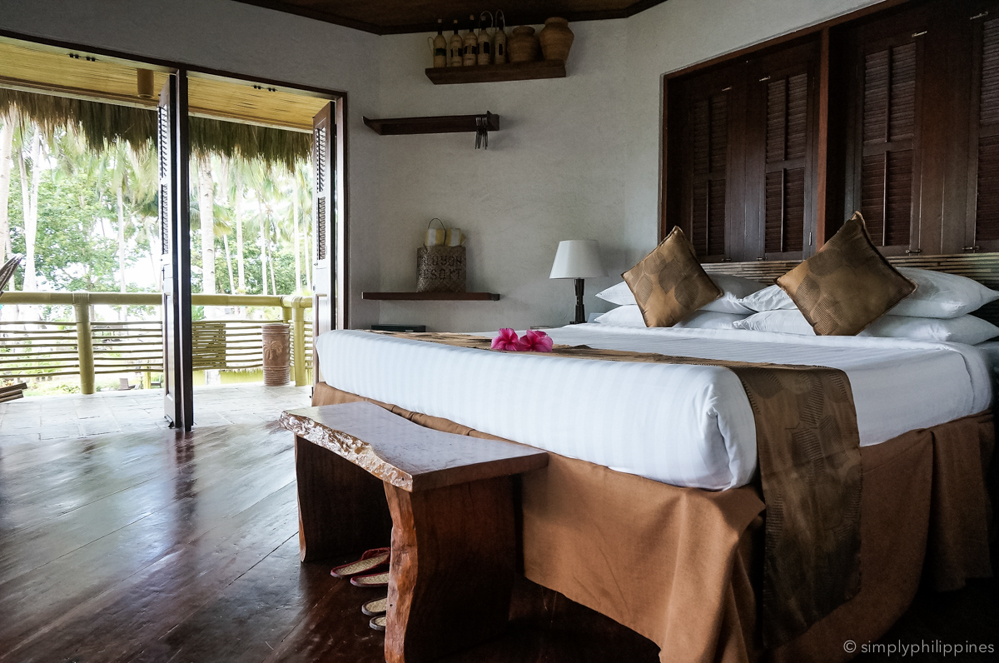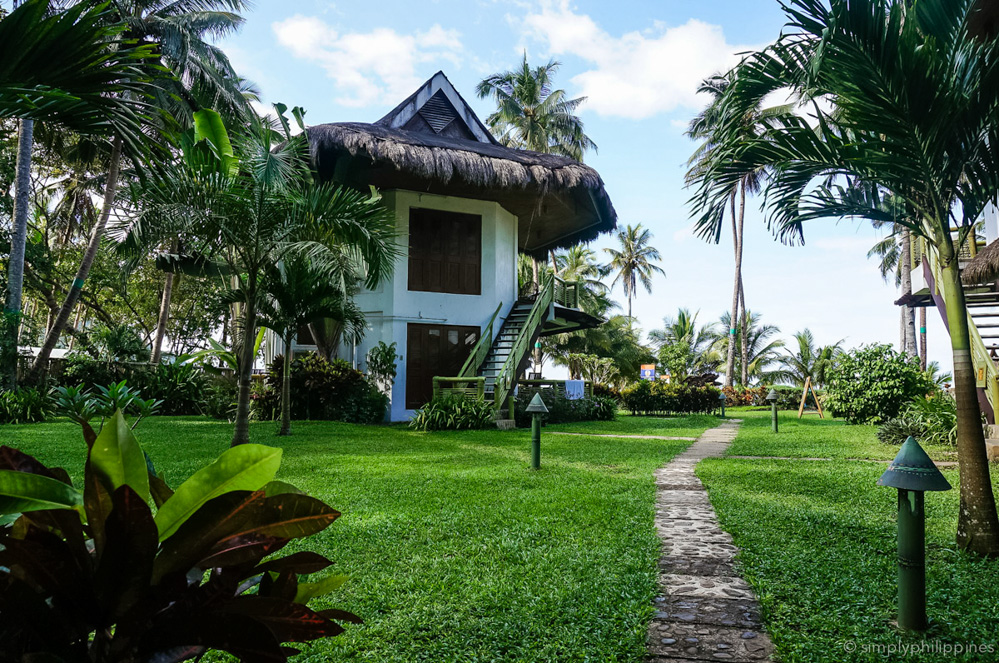 Daluyon's 27 grass-roofed cabanas are nestled in landscaped gardens facing the beach. You'll instantly notice the old-school resort vibe in the flower-printed robes, woven baskets, and cocktail umbrellas. The guestrooms all have doors and windows that open wide to welcome the sea breeze. A far cry from sleek minimalism, Daluyon Resort's comfy, slightly dinged-up interiors seem a natural match for Sabang.
The split-level cabanas, with large living spaces, are perfect for families and friends traveling together. The lowest room category, the Superior Room, has a unique octagonal design. Every room has a spacious balcony or veranda where you can unwind with an eye on the blue horizon. Daluyon Resort actively encourages waste segregation and energy conservation. All its guestrooms have ceiling fans, water-cooled air conditioners and absorption water heaters powered by natural gas.
Don't Miss

A fascinating tour of the Sabang River mangroves by paddleboat
Dining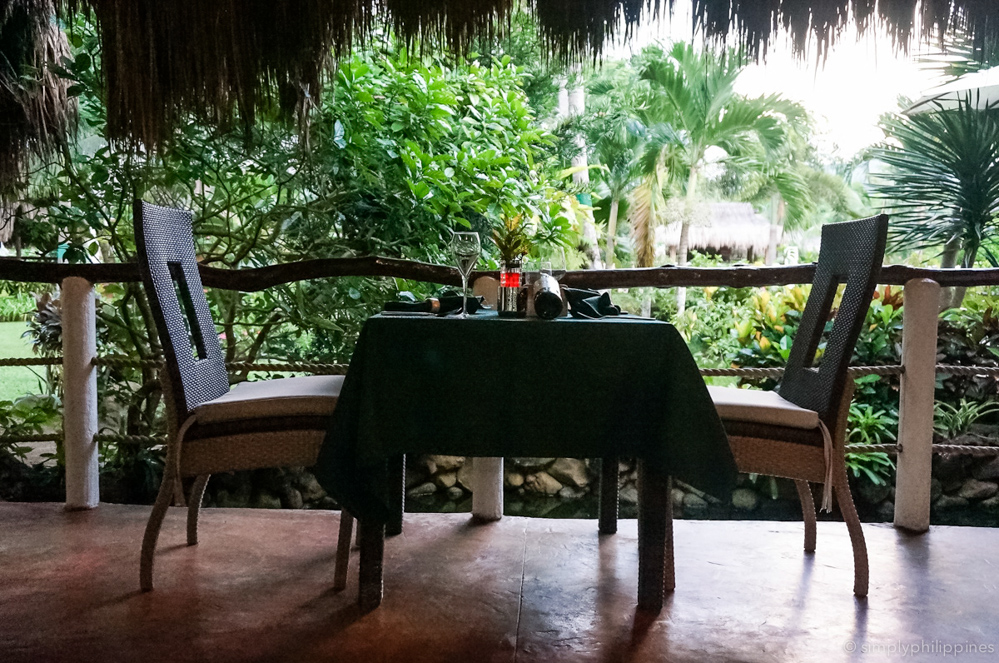 There's basically zero status anxiety in the open-air Pawikan Restaurant, although the tables are nicely laid with cloth napkins, candles and wine holders. Delicious, if a touch heavy, the menu features a wide selection of western and Filipino dishes. Breakfast is a fully loaded buffet, and the restaurant staff go out of their way to prepare fresh fruit plates, refill coffee mugs and cook eggs to your liking. There are two casual bars, one by the beach and the other by the pool, so you're never far from a cold drink.
Activities
Daluyon Resort's front desk can help arrange the two best tours in Sabang (the Underground River and Mangrove Paddleboat Tour) for you. Beyond that, there are kayaks and mountain bikes for rent, a chemical-free adult pool, a kiddie pool, a massage hut in the garden, hammocks, sun loungers and a volleyball net on the beach.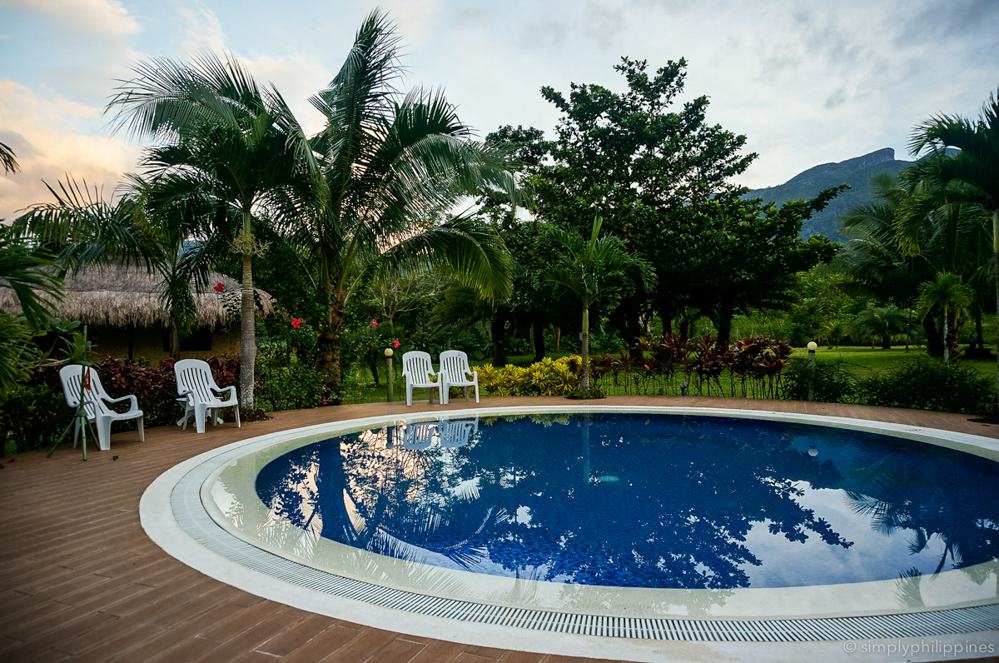 >>MORE: 3 Awesome Do-it-yourself Tours in Palawan
---
Daluyon Beach Resort Review Summary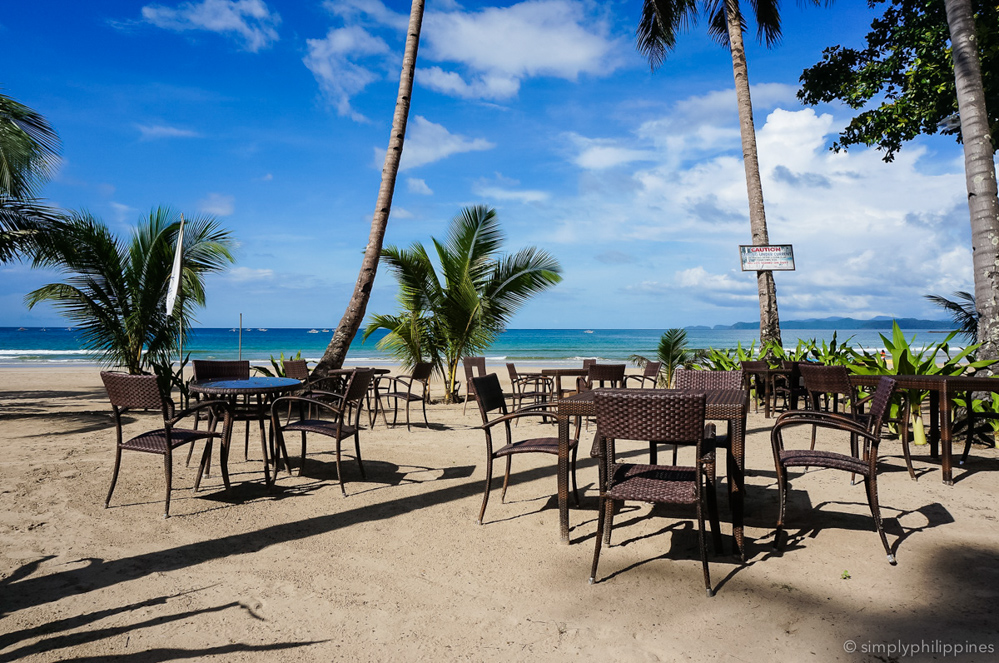 Daluyon's beautiful rooms, beachfront location, and solid restaurant make it (still) the best accommodation in Sabang. Some areas like the pool need sprucing up, and there's only WiFi in the lobby. However, as far as relaxing spaces and good food go, this resort will have you covered. It's worth it to note that Daluyon Beach & Mountain Resort is one of the Philippines' most sustainble properties. It's 100% locally owned, and a two-time winner of the ASEAN Green Hotel Award.
Rates: From PHP 5,387 for Superior Rooms (see current prices on Booking.com)
Website: www.daluyonbeachandmountainresort.com
---
♥♥♥