In case you don't know (and who doesn't) Boracay is an example of unfettered tourism development consuming an exquisite island: trashing forests, building up beaches and robbing locals of their land and homes. But let's stay positive. 🙂
There's still much to love about Boracay. If, despite your other options, you're headed to this famous island, here's a list of my best Boracay moments to weave into your holiday.
Sailboat rides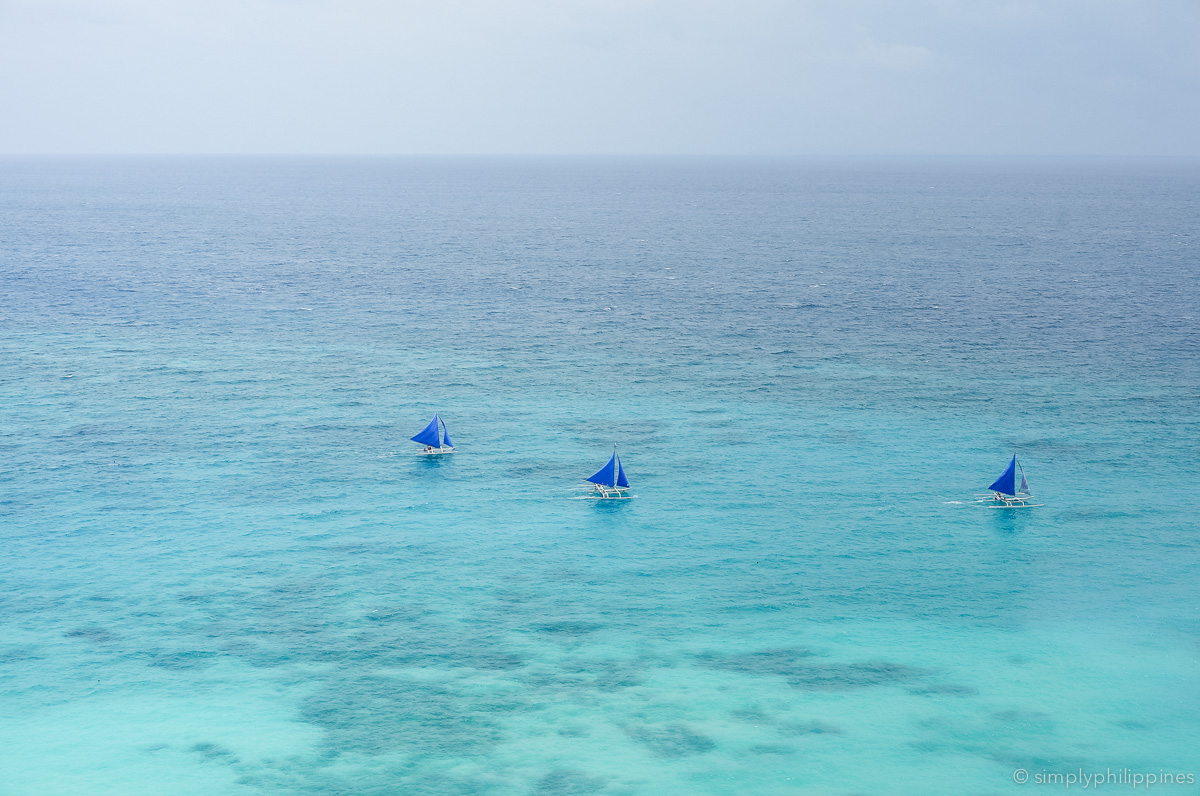 When the crowds get to be too much, take to the water. Boracay's explosive sunsets are magic on a boat. I wholeheartedly recommend a wild ride on one of the sailboats from Red Pirates Pub. It'll set you back 800 pesos an hour, and it'll be one of the highlights of your time in Boracay.
Mandala Spa & Villas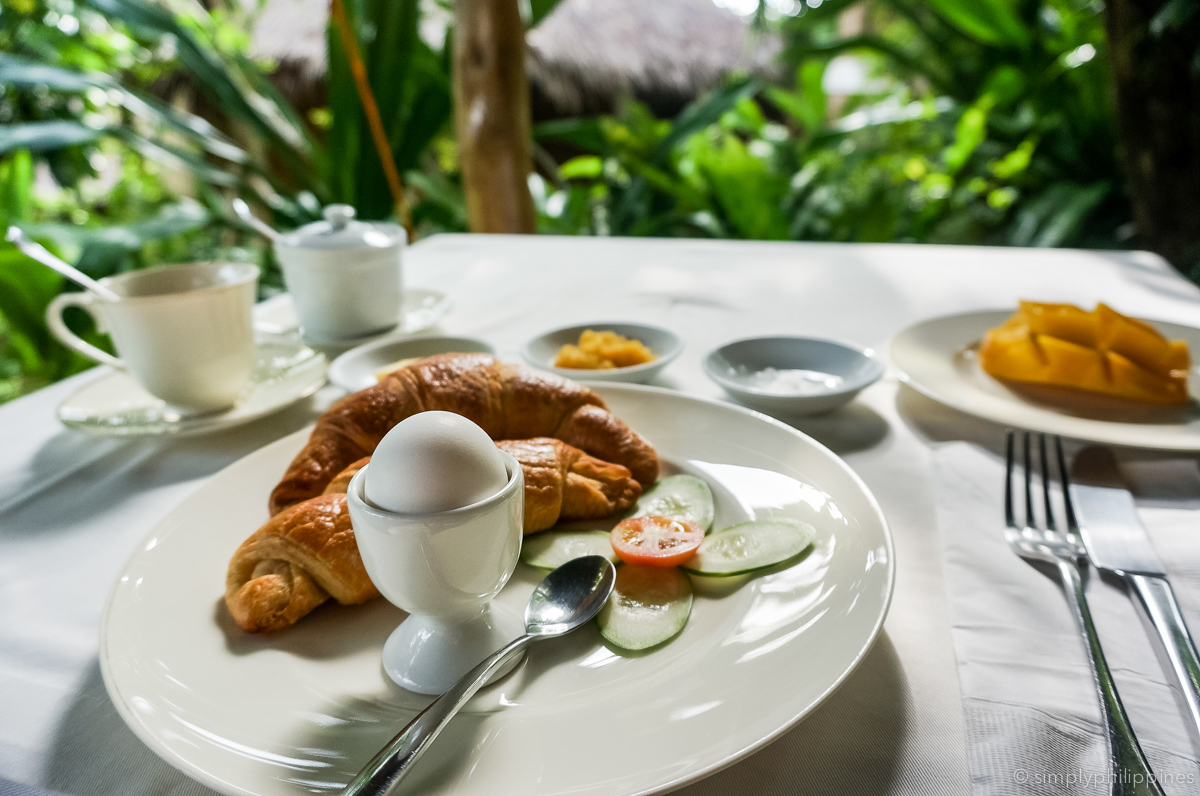 One of the best spas anywhere in Southeast Asia, Mandala Spa is reason enough to come to Boracay. If you can ensconce yourself in one of their garden villas, surrender to three-hour spa rituals, and dine each morning in their lush garden, you're doing pretty well. Try the award-winning Shodhana Karma treatment for deep, DEEP relaxation. After three days at Mandala I floated out in a cloud of coconut-scented serenity that lasted all the way through the airport in Manila.
Tip: With each treatment, Mandala Spa gives you a free sarong and plants a tree on your behalf. It's basically a win-win-win situation.
Baling Hai Beach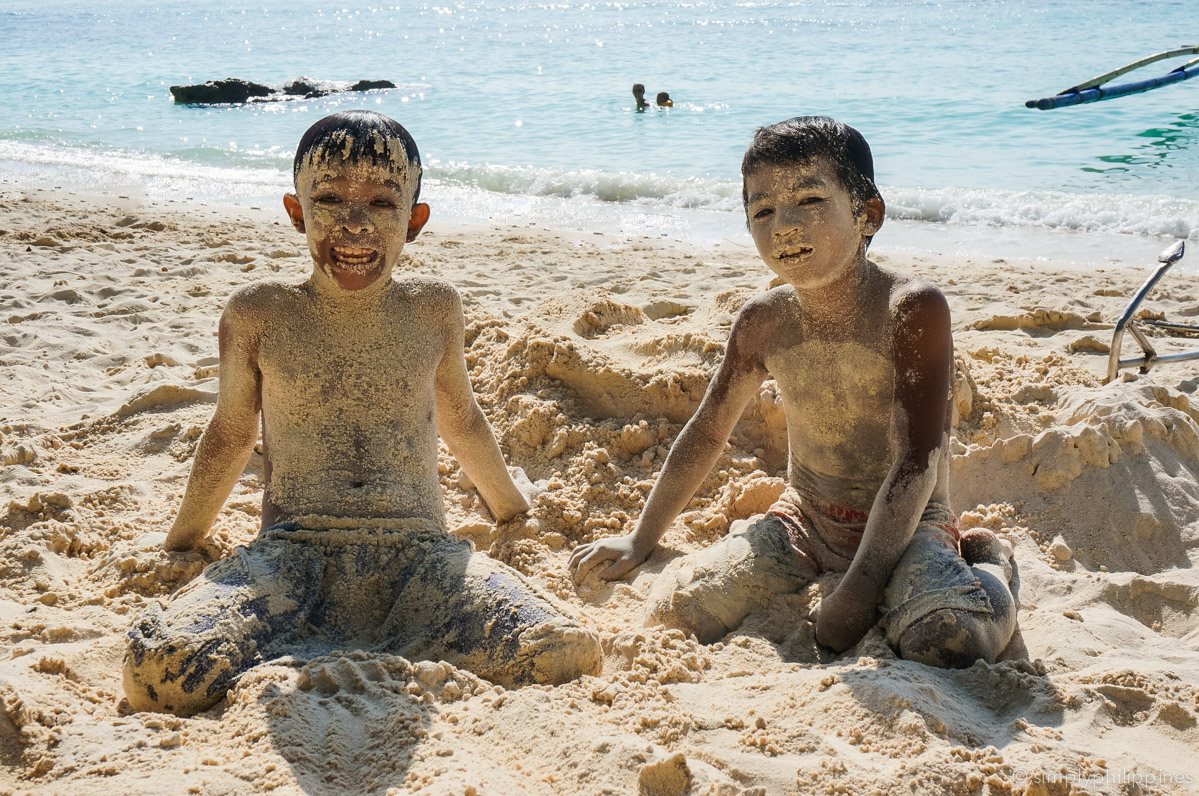 The best way to get to this small and supremely swimmable beach is by boat. Baling Hai is a beautiful corner of Boracay away from the crowds, with turquoise water and ice-cream for sale.
Red Pirates Pub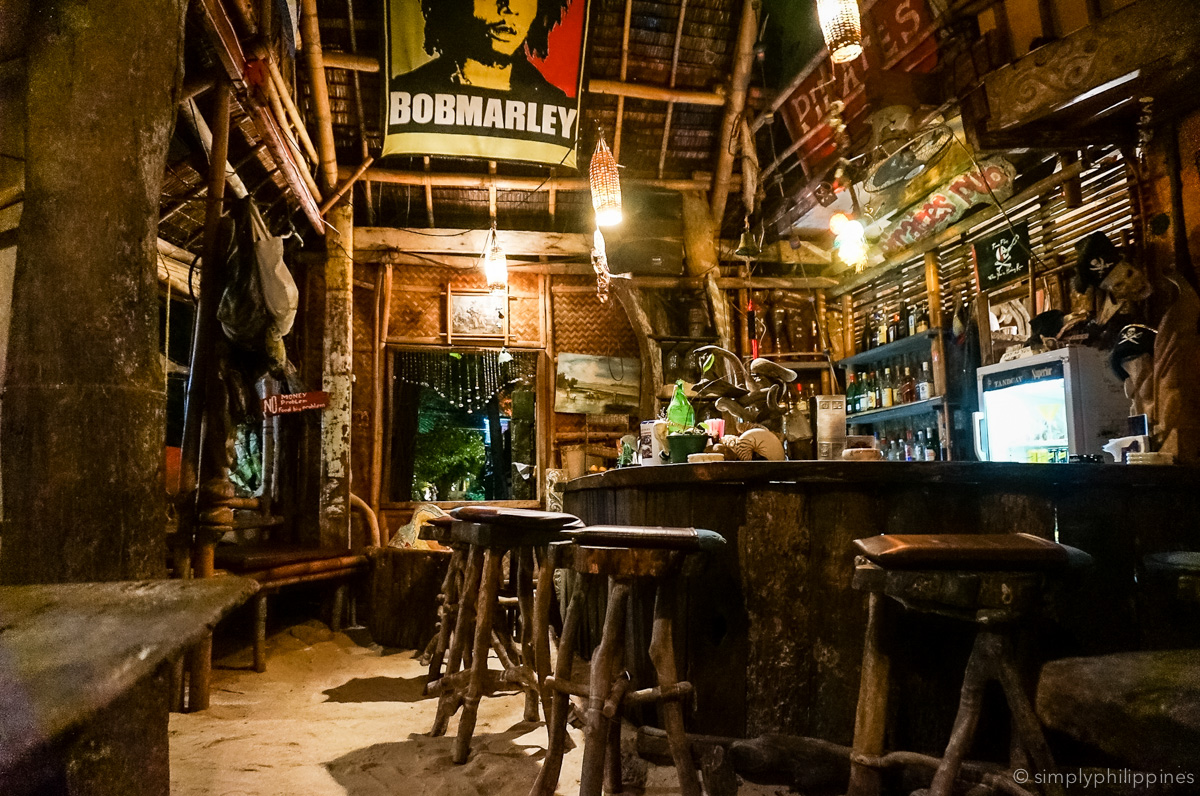 This list would not be complete without a mention of Red Pirates Pub, one of the last few places where you can experience the 'real' Boracay. At this cozy island bar in Station 3, the mojitos are strong, the locals are friendly, and there's live music each night.
True story: The owner actually looks like a pirate and claims he's been 'stranded' in Boracay for 20 years. Yup.
Puka Beach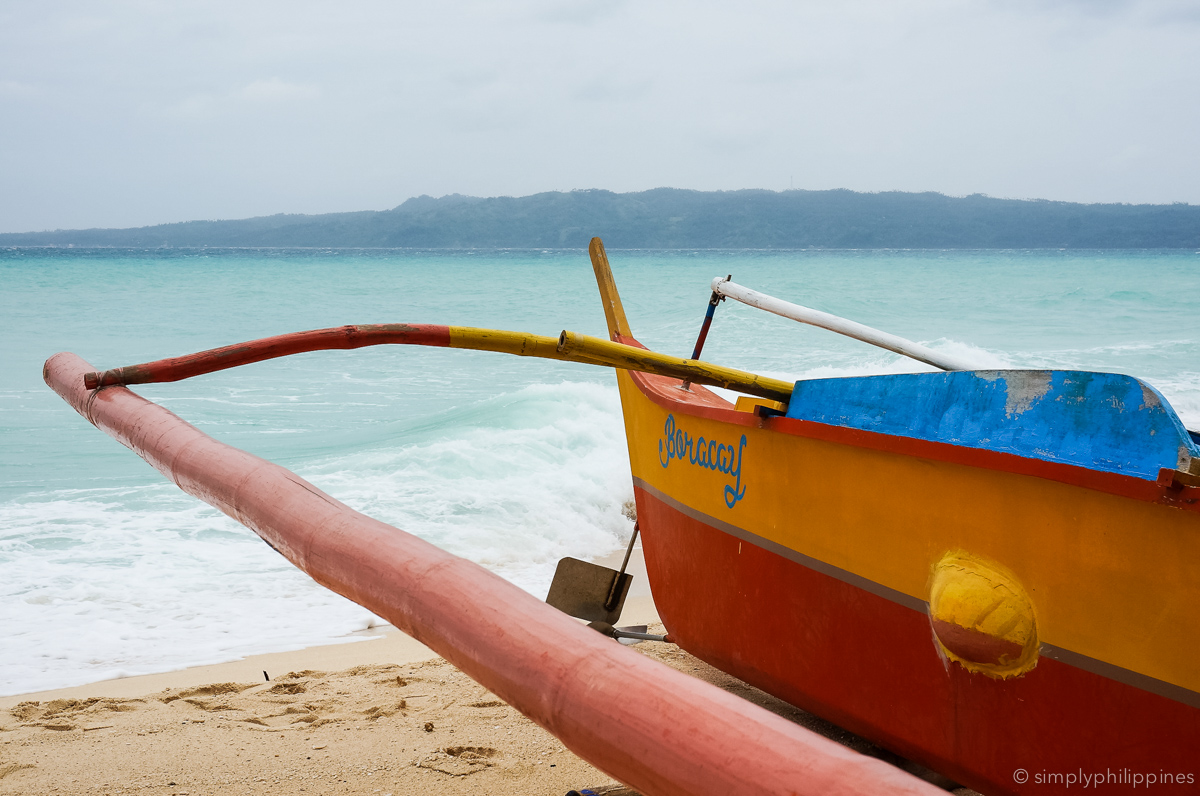 Puka Beach is one of the few beaches on the island that hasn't been developed (yet.) If you're looking for eye-popping blue water and white sand, without the commotion of White Beach – here it is. During the day, a stroll on the sand will take you past skim-boarders and picnickers. In the evening, head here to soak up Boracay's lingering sunsets.
Tito's Restaurant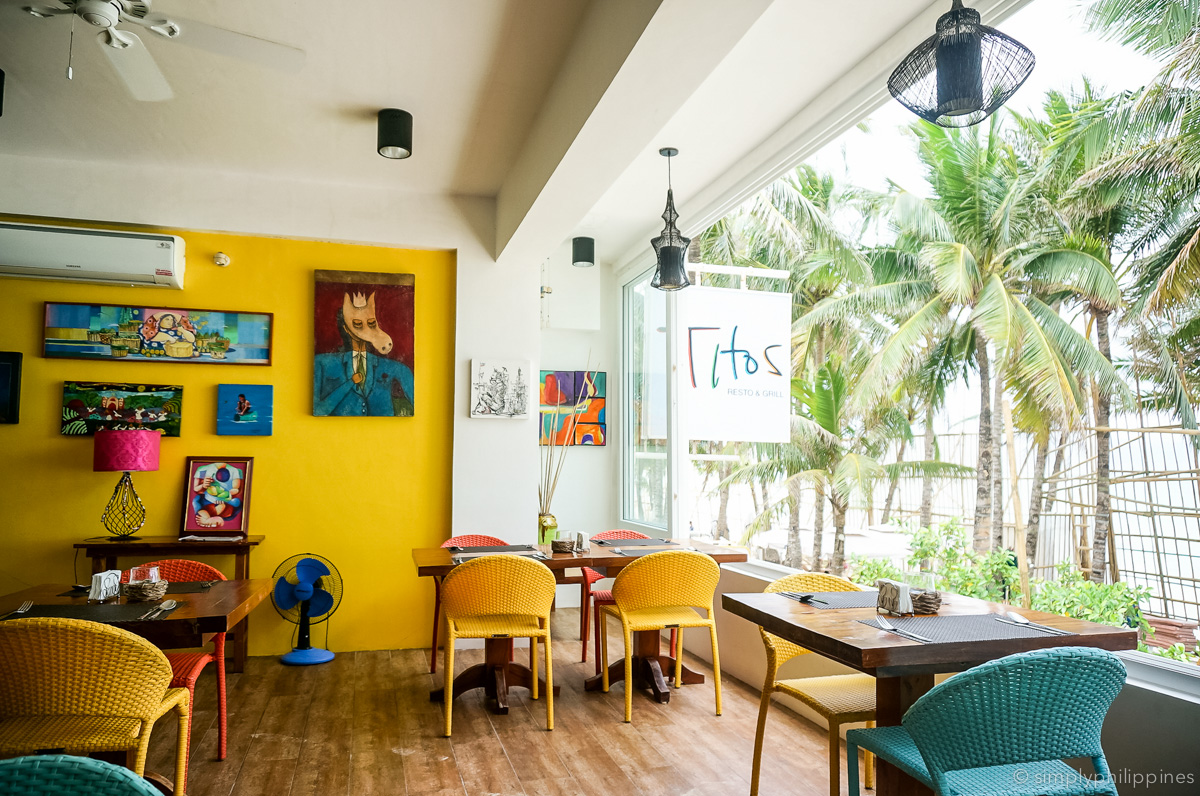 Skip the overpriced restaurants and climb the stairs to this cheerful, second-floor restaurant above the madness at Station 2. Tito's serves tasty, contemporary Filipino food. It's the place to go for a refreshing halo-halo or a long indulgent lunch. Check out the Filipino novels lining the shelves while you're there.
The Locals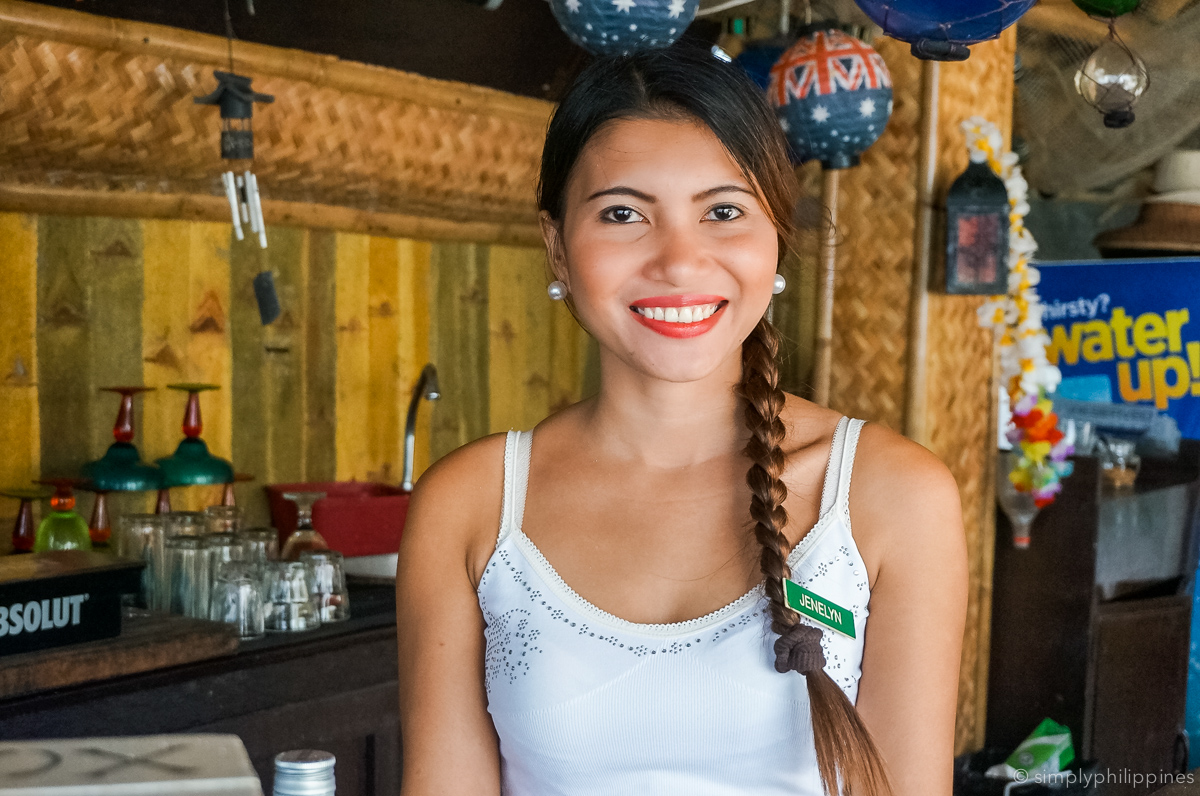 Jenelyn from Wahine Beach Bar was one of many lovely Filipinos I met to who had moved to Boracay to find work. I wouldn't know much of what I know about Boracay if it wasn't for the drivers, kite-surfing instructors and bar owners I spoke to there. If you want to understand Boracay, get inside tips, or have a night on the town, just befriend the locals. They'll do the rest.
Note: Much of the money that comes through Boracay never makes it back into the local economy. For example, international five-star resorts price coconuts they knock off a tree at more than the $7-a-day wage they pay their staff. Stay, buy, and eat local if you can; and remember, tipping is always appreciated.
Nothing But H2O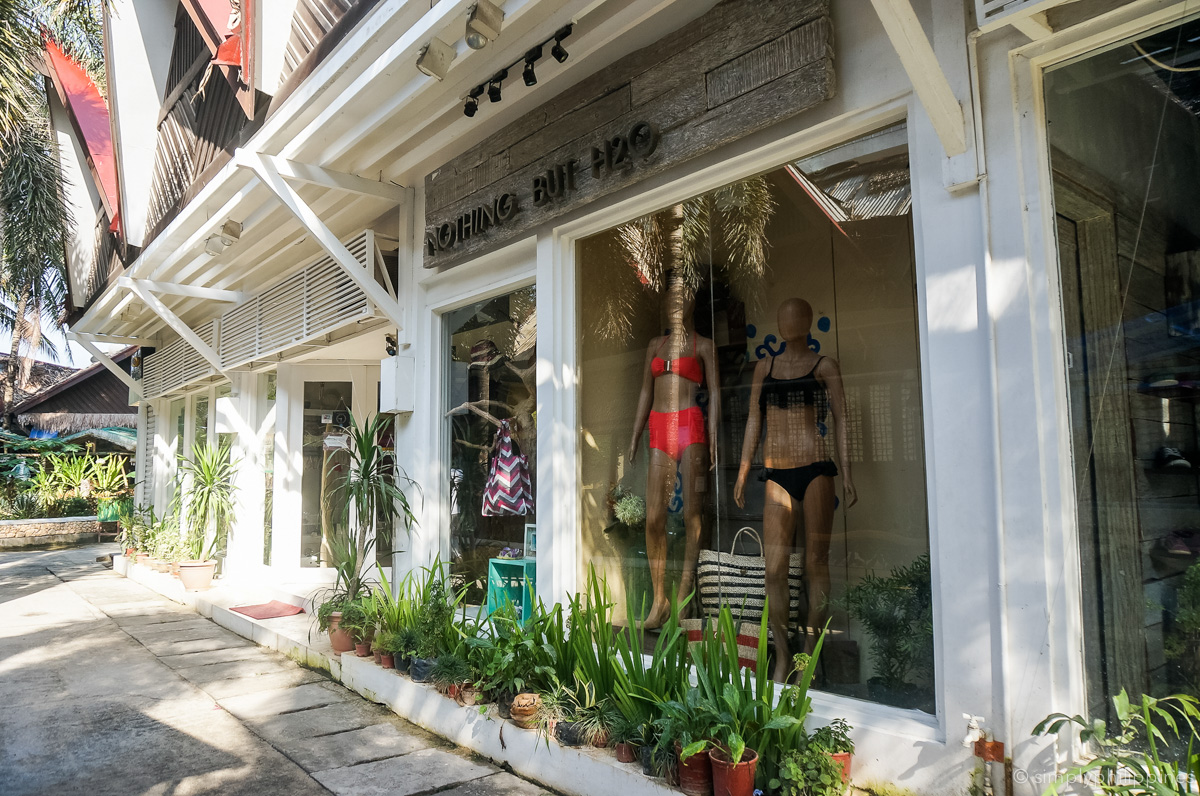 I can't leave Boracay without dropping into this store. This Filipino lifestyle brand carries some of the most beautiful swimwear I've ever worn. Not in the market for a new bikini? They have heaps of other beachy goodies too, like sunnies, beach towels, body balm, tote bags and just about everything to get you set up on the sand.
Flying Foxes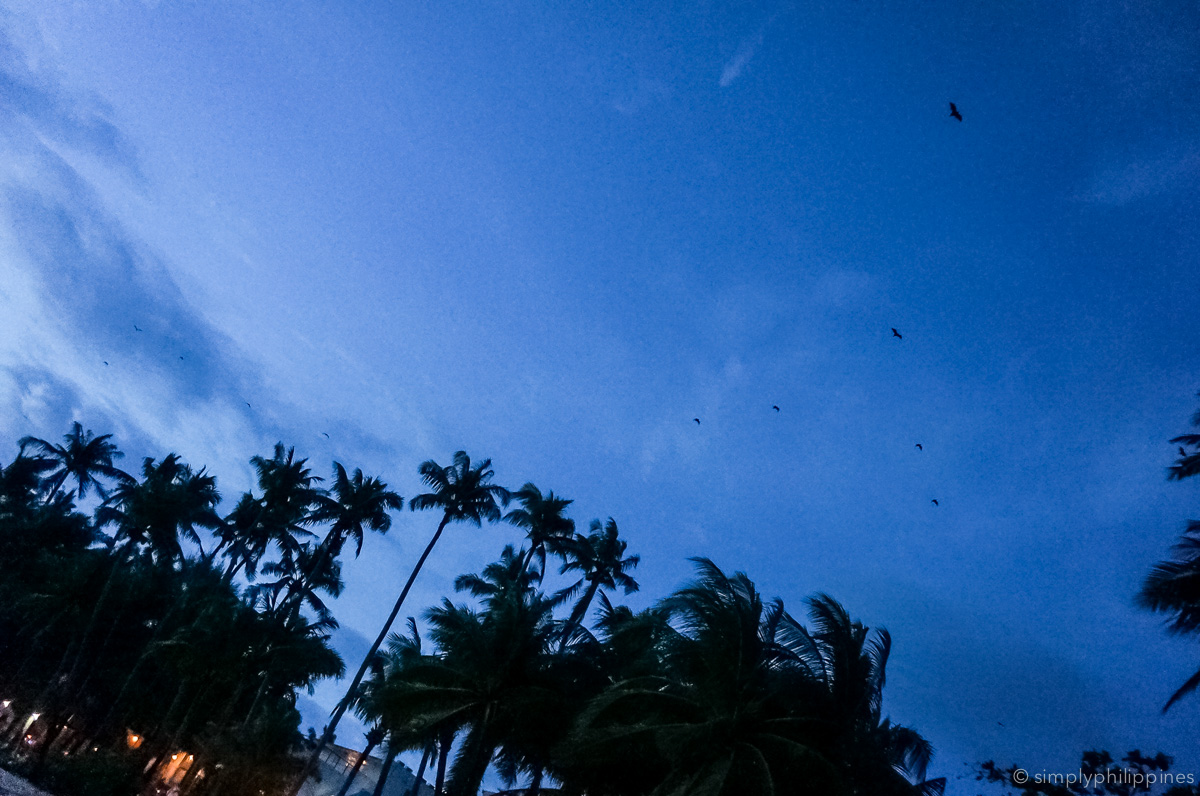 One evening I ran down to the sand at Station 3 just in time to see the flying foxes — enormous endangered bats — migrate from one side of the island to the other. It's still one of my best Boracay moments: seeing dozens of huge winged creatures crossing low over the beach, as they've done for years. Don't miss it.
Calamansi Muffins from Real Coffee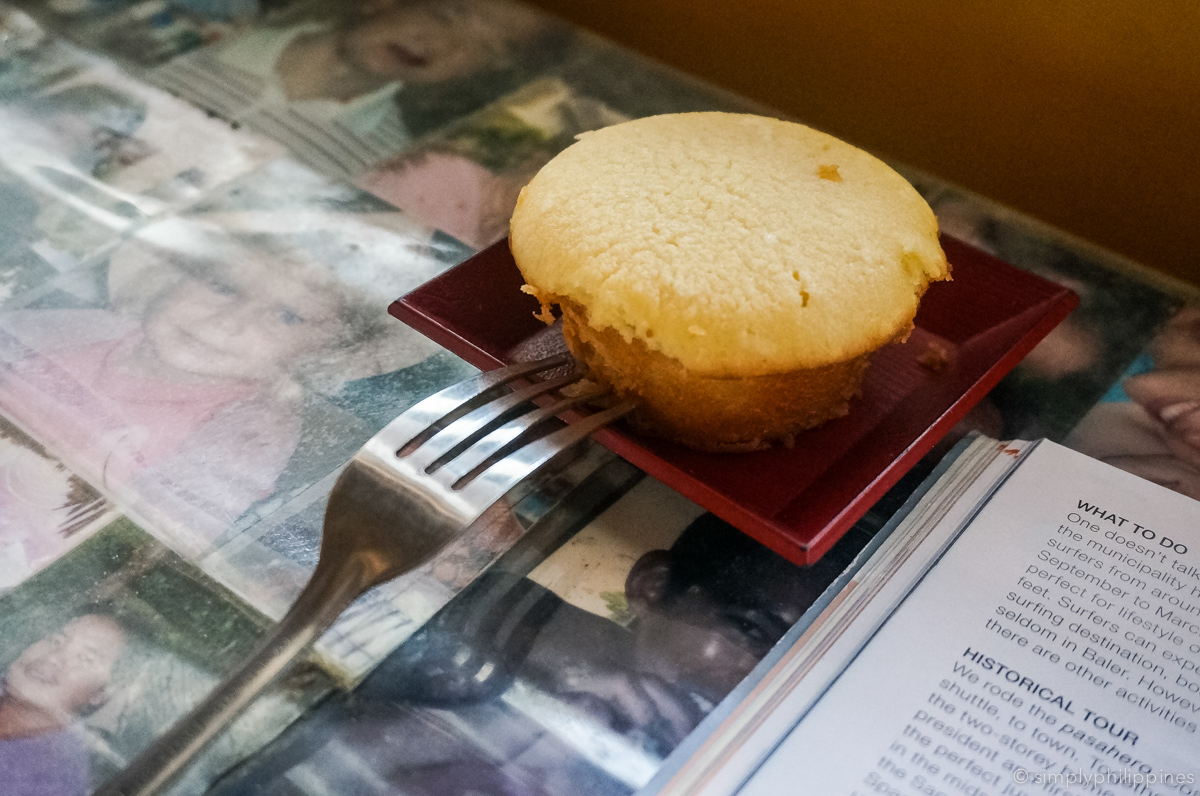 Let's end this list on a sweet note. The calamansi muffins at Real Coffee are a Boracay classic. Aside from being yummy we have no idea why they've become so famous. But don't let that stop you from taking a big bite. When in Boracay…
>> See deals on hotels in Boracay from Booking.com
---
♥♥♥