Depending how you see it, Dumaguete is either a university town with some great diving; or a diving town with some great universities. I stayed in this laidback coastal city for six months in 2015, and even though Dumaguete couldn't keep me (that's another story) I still have great memories of breakfasts on the boulevard, afternoons in the hills of Valencia, and days by the beach in Dauin.
If you're in town for a few days and looking for the best things to do in Dumaguete, this list will point you in the right direction.
Stay in Style at Island Leisure
First things first: Check yourself into the prettiest place in Dumaguete. Island's Leisure is an oasis: cozy, stylish, and full of character. The boutique hotel has the cutest little plunge pool and spa, and there are beautifully decorated indoor and outdoor living spaces where you can eat or plan your adventures. Island's Leisure can also organize tours to any attraction near or around Dumaguete. Best of all, the owners go above and beyond to make sure each guest has a great stay.
This slideshow requires JavaScript.
Check them out on Facebook. Rooms go for just under 50$/night and their packages are a steal.
---
Tour Siliman University
Siliman, the 'University by the Sea', is a much-loved and long-standing part of Dumaguete's history. There aren't many attractions or notable things to do in Dumaguete, but a walk around Siliman is essential. You just need to leave your ID with a guard at any entrance, and then you're free to roam around the campus, take pictures of its beautiful old buildings, and rest under its ancient trees.
---
Eat Well at KRI
KRI Restaurant is one of those places where you want to order everything on the menu. For a very reasonable price, KRI service contemporary Filipino food and fusion food in a cool setting. I loved their simple soups and traditional Filipino desserts. If you've grown a little tired of Filipino food, treat yourself to a meal at KRI.
MORE FILIPINO FOOD: 10 Unforgettable Meals I had While Traveling the Philippines 
---
Take a Daytrip
When I lived in Dumaguete, I made it a point to get out of the city on weekends and check out the areas nearby. If you're a diver, Dauin will spoil you with amazing muck diving. There are more than 20 sanctuaries easily accessible from the shore. About an hour an a half away in Siaton is Kookoo's Nest. Kookoo's Nest has fantastic international food, kayaks for rent, and a reef for snorkeling just off the beach. You can also hop on a boat to Siquijor and take a motorbike around the island to visit waterfalls, caves and convents.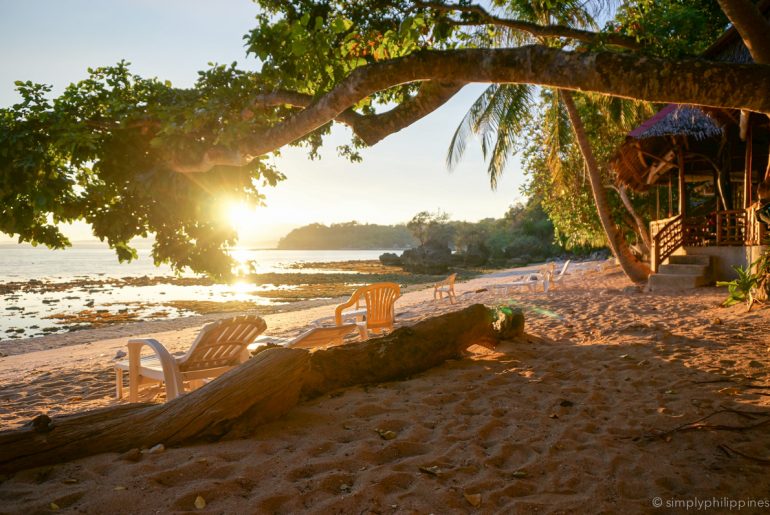 Find out more about Siquijor in SimplyPhilippines' Inside Guide to Siquijor. Read my full review of Kookoo's Nest here. 
---
Head for the Hills in Valencia
The rooms at Pyramid Wellness, 20 minutes' drive from Dumaguete, are cooled by mountain breezes and made of all natural materials. I would often escape to this rustic retreat for a little peace and quiet, lush greenery and amazing, healthy food. From here you can hike to Casosoro Falls for a refreshing dip. Ate Leonor, who welcomes travelers to Pyramid Wellness, is quite simply the best cook I know.
Book Pyramid Wellness on Airbnb or through Leonor's Facebook page. 
---
Stroll the Boulevard
What would Dumaguete be without its long boulevard? Shaded by waving palm trees, the boulevard is a where the locals go to jog in the early morning, or to relax in the late afternoons. There are several restaurants along the street where you can sit, enjoy a coffee, and watch the clouds over the water.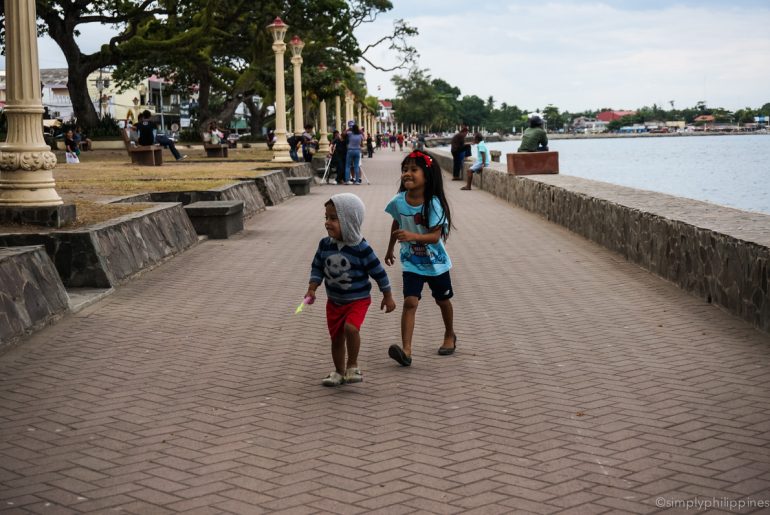 ---
Join the Locals at Lab-as
If you're in the market for a seafood feast, Lab-as has you covered. This restaurant has both open-air and air-conditioned seating near the water. Lab-as has been around forever and is known for cooking up the freshest Filipino seafood (I highly recommend the juicy tuna belly.) If you're here for dinner, move on over to Hayahay (below) for live music afterward.
---
Catch a Band at Hayahay
Hayahay has a live band every night, but things really get busy on Fridays and Saturdays. The first time I visited I was treated to an amazing jazz performance. Other nights you may expect rock or alternative bands from Dumaguete's universities. This is one of the funner things to do in Dumaguete, unless you're lucky enough to catch one of the town's many colorful festivals.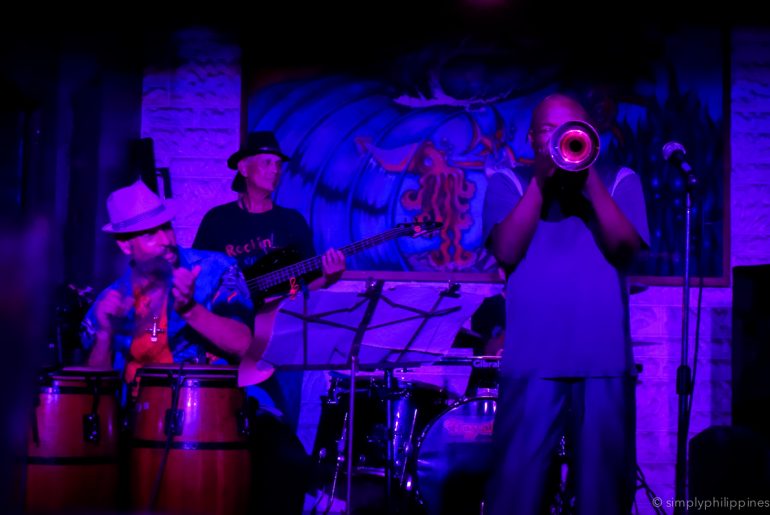 ---
Explore the Public Market
Dumaguete as one of the most likeable public markets I've seen in the Philippines. It's orderly and clean, and everyone is eager to help you find what you're looking for. In the mornings, this is the place to go to sample Dumaguete's famous budbud (steamed sticky rice with coconut) and thick tsokolate. At other times in the day, you can look for fresh kinilaw (filipino ceviche) or of course, stock up on your own choice of produce to cook later on.
---
Stop in at Sans Rival
This restaurant on the boulevard is a Dumaguete institution. The Mediterranean-inspired decor somehow fits perfectly with the surroundings. Dining at Sans Rival is one of the best things to do in Dumaguete (their Filipino breakast is awesome) to get a feel for its gentle people and sense of culture. It's both a restaurant and bakery/bistro. The menu is quite varied, but whatever you order be sure you don't leave without trying their delectable, buttery Silvanas. They're heaven in a bite!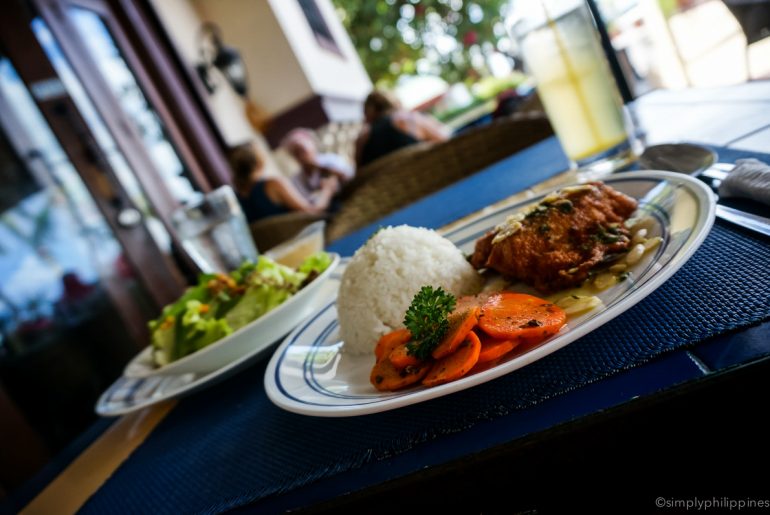 ---
One more of the best things to do in Dumaguete? Visit Natura Spa
Origin Natura Spa is a little haven of wellness in Dumaguete. Come here for a soothing foot or body massage, to stock up on natural soaps, or for a yoga session.
---
♥♥♥