Organizing your own tours gives you freedom to linger longer, skip what's not of interest, choose where to lunch (important) or take a completely different route! For those who like traveling on their own terms, here are three easy DIY tours in Puerto Princesa that you can pull off on your own.
---
1. DIY Honda Bay
Honda Bay lives up to the hype. These postcard-perfect islands are accessible and full of fun for snorkelers and beach bums. Each island in the bay is a little different: Cowrie is touristy; Pambato Reef has live corals; Pandan features white sand beaches and loads of fish; Starfish Island allows camping; and Luli is a sandbar only visible at low tide. Farther out is Dos Palmas Resort, and there's also scuba diving in and beyond the bay
We suggest heading to the farthest island first and working your way back.
Tips for a DIY Honda Bay Tour:
Save a day on your Palawan itinerary. Organize transport in Puerto Princesa (trikes: 600P roundtrip, motorcycle rental: 400-800P/day) for the 12km ride.
Stop by the aqua rental shops on the way to pick up mask and snorkel (usually 150P together), water, fins and sunscreen as needed (skip the booties, they're pointless here.)
Choose your islands from the big signpost at the Sta. Lourdes Wharf, and pay for the boat and a host of other small fees before setting out. Boats to three islands of your choice will cost 1,300P to 1,500P depending on the size of the boat. Entrance fees are 75P — 175P per island plus a set fee for buffet-style lunch, 200P. You'll be assigned a boat and captain, and you're off!
Give Back: The boatmen in Honda Bay, many of them teenage boys, make less than minimum wage (270 pesos per day) for hours of work under the hot sun. Tips are not expected, but greatly appreciated.
---
2. DIY Underground River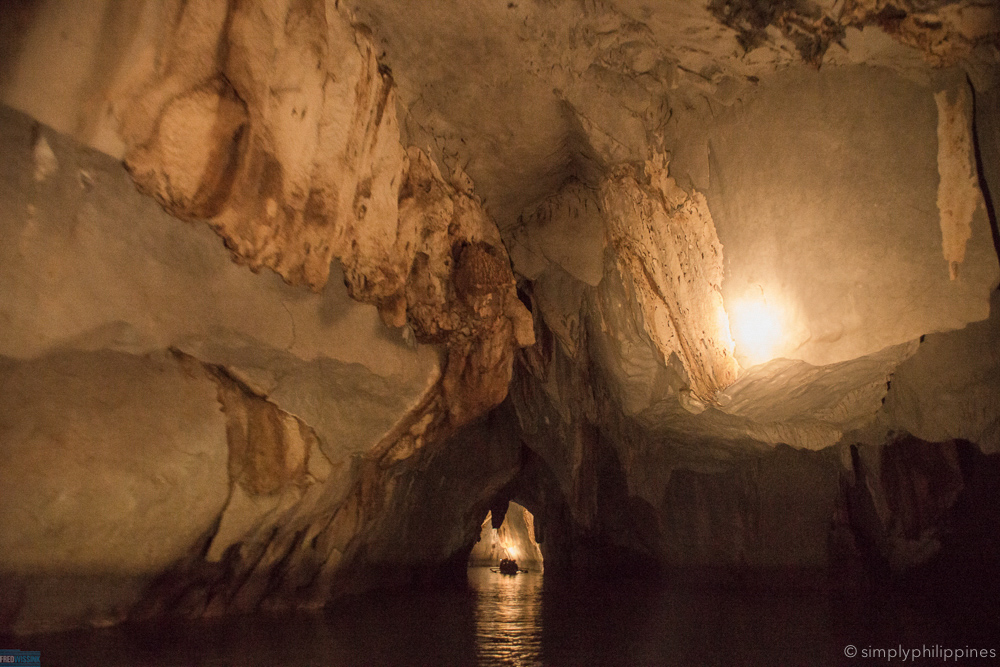 Don't through all the trouble of getting permits for this tour alone — that can be a real hassle. But if you're coming to see the Underground River, instead of cramming it into a daytrip from Puerto Princesa, why not stay overnight, enjoy Sabang, and have the cave all to yourself in the morning? It's easy to get to Sabang from El Nido or from Puerto Princesa. Your Sabang hotel can organize your tour permits.
Go early in the morning before the hordes arrive.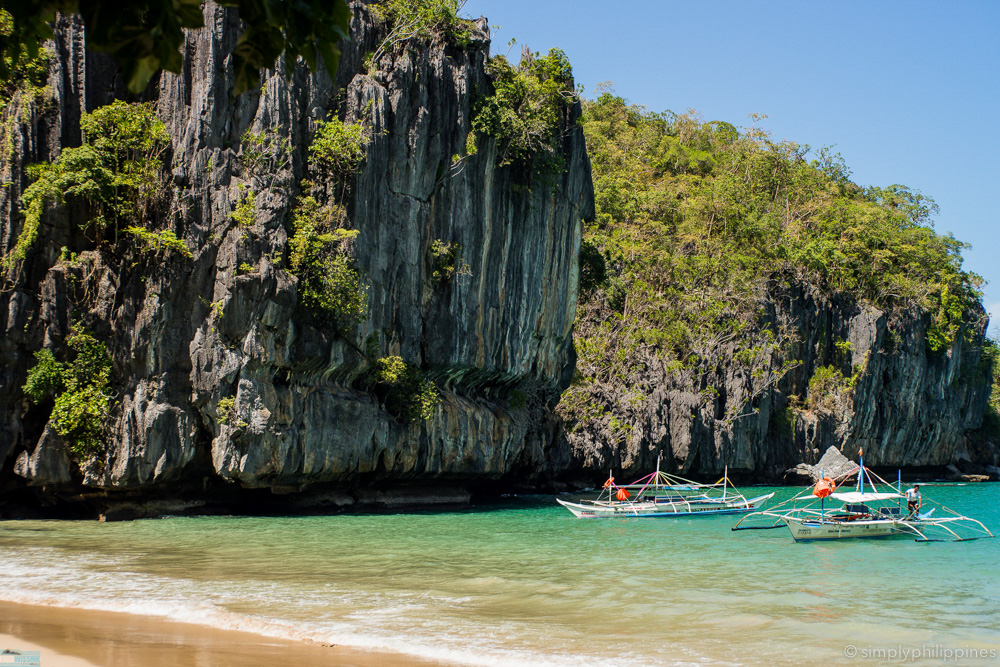 Tips for a DIY Underground River Tour
Choose your overnight accommodation in Sabang and contact them at least few days ahead of time to book your tour and arrange permits.
Take the Lexus van from the San Jose Terminal to Sabang. There are six departures daily, and a connection from Sabang to El Nido as well. See schedules and contact details here.
You're in Sabang! Explore the town, get a massage, take the awesome Palawan Mangrove Paddleboat Tour, and have dinner at Daluyon Beach & Mountain Resort.
NOTE: Sabang's main beach is known for a strong undercurrent. To be safe, save your swimming for another beach or another time.
Wake up early, collect your permits from your hotel, and head to the wharf where the first boat leaves for the Underground River at 6:30. If you planned this right, you should have this breathtaking cave more or less to yourself. You can also try the scenic, 800-meter Sabang X Zipline nearby before hopping on a van back to the city or to El Nido.
Consider at stay at Bambua Nature Cottages, or Daluyon Beach & Mountain Resort — two very eco-friendly properties with different assets.
---
3. DIY Puerto Princesa City
Let's be honest. The Puerto Princesa City Tour is basically a tourist trap that spends half the time in souvenir shops. If you have a day to spare in Puerto Princesa, explore this 'city in a forest' by striking out with your own trike (100P/hr is a fair rate) and a list of places you want to see.
Tips for a DIY Tour in Puerto Princesa City
Culture and heritage
Brush up on Palawan's indigenous tribes at the small-but-fascinating Palawan Museum. Stroll around the Plaza Cuartel, see at the memorial there, then visit the WWII Special Battalion Museum. Nature lovers should not miss the Palawan Environmental Enforcement Museum.
Don't Miss: There's no better way to spend an evening in Puerto Princesa then watching fireflies on the Iwahig River. This magical experience will most likely be the highlight of your time in Puerto Princesa.
Dining
Eat a feast spread on a banana leaf at Bilao at Palayok, try healthy fruit shakes and fresh fish at KaLui, dine with a view of the mangroves at Badjao Seafood Restaurant, or go a little more upscale at La Terrasse.
Interact
Beer enthusiasts can tour and taste at The Palaweno Brewery. If you want a deeper look at Filipino sociology, try a visit to the Iwahig Penal Colony. For a quick coffee with the locals, sit out back at Itoy's or strike up a conversation along the Baywalk or in the Public Market. In the evening, head to everyone's favorite live music joint, Katabom.
Shop
Bring home finely-crafted arts and souvenirs, made by Palawan's indigenous tribes from ASIANO Arts and Crafts along Rizal St.
Stay
Puerto Princesa has a handful of interesting sustainable hotels and resorts that will enchance your stay in the the city. If none of these are of interest, check out more options in Puerto Princesa here.
---
♥♥♥