Sometimes you don't have to go far to find beauty. Camiña Balay nga Bato is an ancestral house and compelling cultural attraction in Iloilo, the city where I was born. There are a couple very good reason to visit, including hot chocolate, dumpling soup, handwoven textiles, and amazing antiques. Take a look.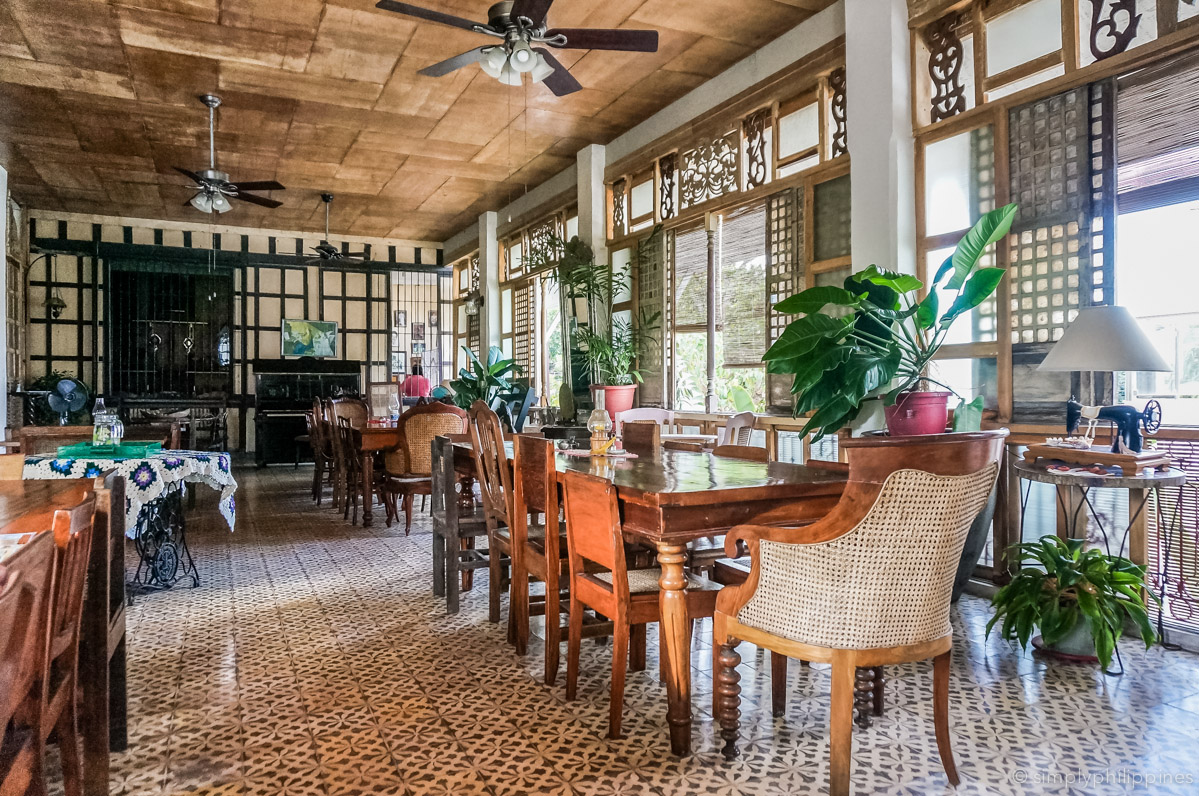 About the house
Camiña Balay nga Bato means 'house by the river'. Built between 1860 and 1865 in a style we call 'arquitectura mestiza', the house is a beautiful example of indigenous Filipino building merged with colonial Spanish influences. Luth and Gerard Camiña, 4th generation owners, spent 10 years renovating Camiña Balay nga Bato into the treasure you see today.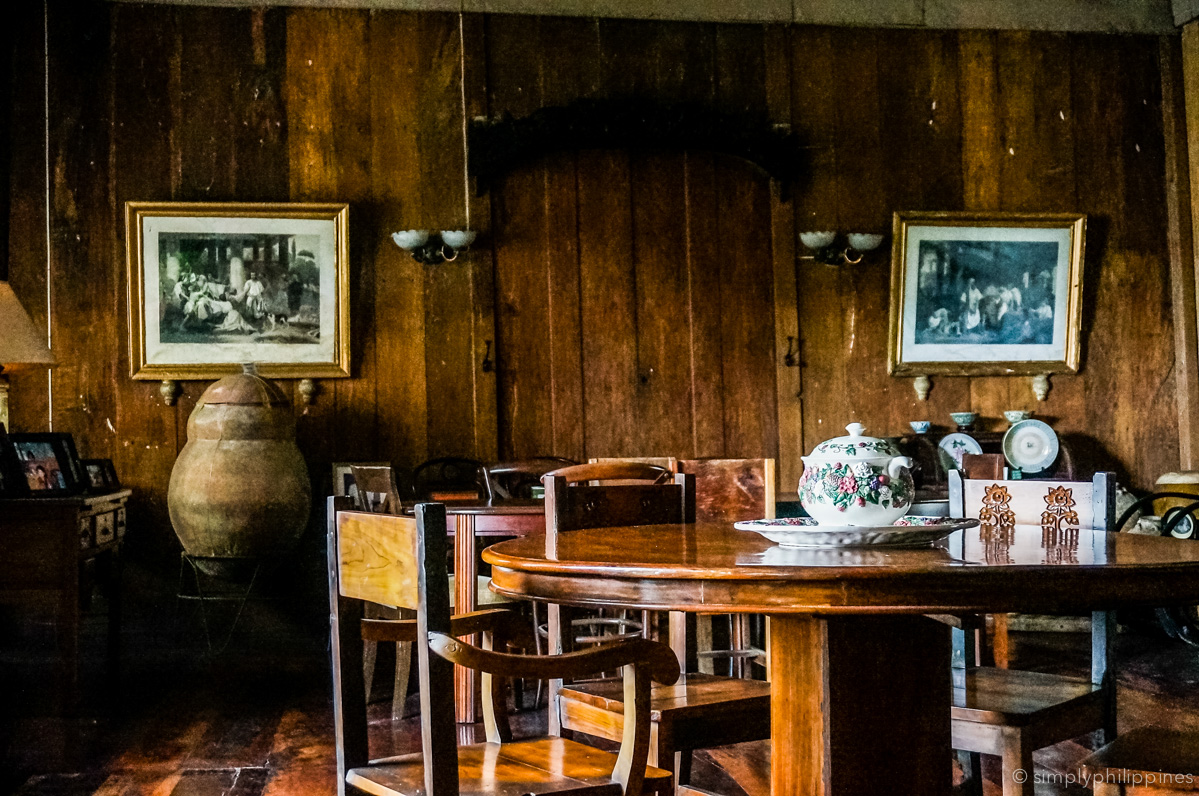 The Filipino bahay kubo, or cube house, dictates the shape of the structure. The shutters, or 'ventanillas', are made of mother of pearl, known locally as capiz. The walls are batten and board, the floors are narra and kamagong hardwood. The ceiling is made of nipa and bamboo, plaited in a sawali weave. Most of the pottery inside the house comes from Isla de Gigantes, a group of islands off Panay (which some say will be the next El Nido.)
The original wooden posts, 24 massive rough hewn tree trunks known as haligis, still hold up the building. Fun fact: Typically the number of haligis in a house was a sign of the family's wealth. The more you of these posts you could afford, the bigger you could build your home.
Let's get to the good stuff.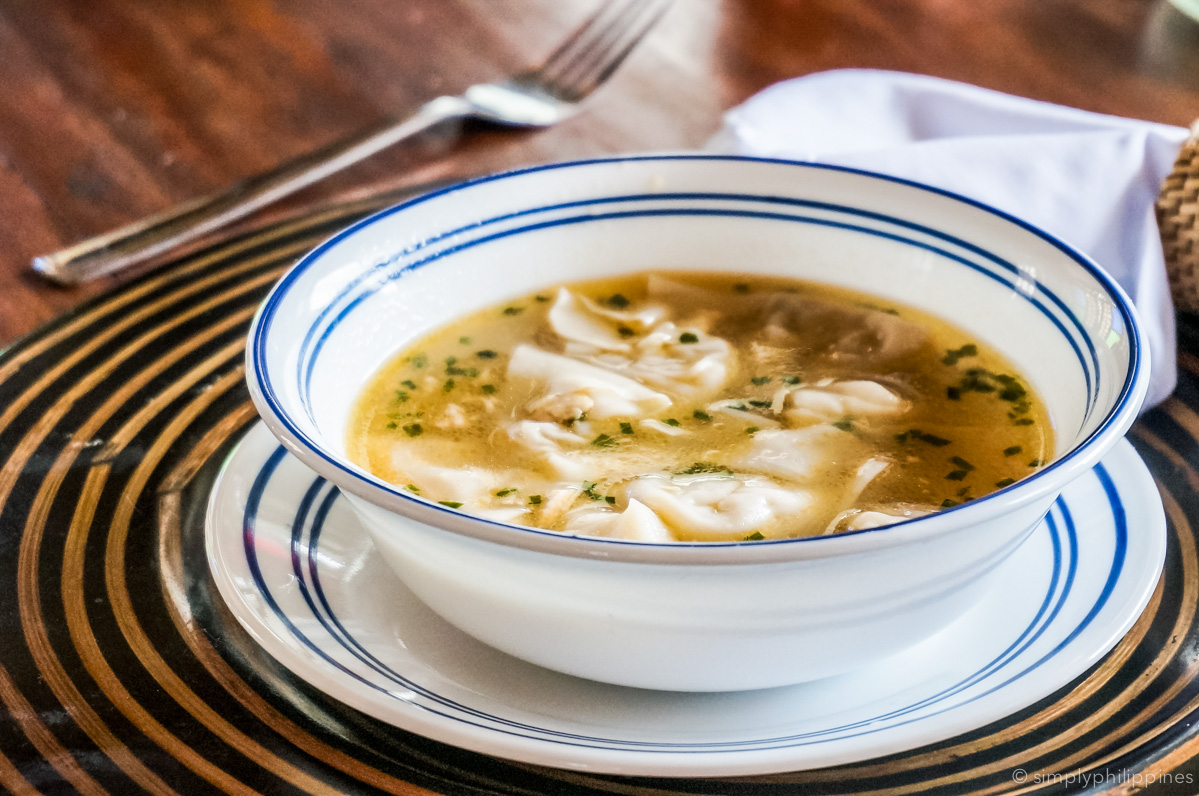 Ilonggo delicacies
For a very reasonable price, Camiña Balay nga Bato will serve you Iloilo's best pancit molo and tsokolate in their sunny 'balcon comedor', or casual dining room. The molo soup comes from the kitchen of Kapitan Ising, a local legend. Each dumpling contains pork, chicken and shrimp, encased in a soft rice flour wrapper. The broth is full of flavor but lighter than you'd expect. Not much to say about this one, you have to try it to understand.
In case you're wondering, you're allowed to ask for seconds.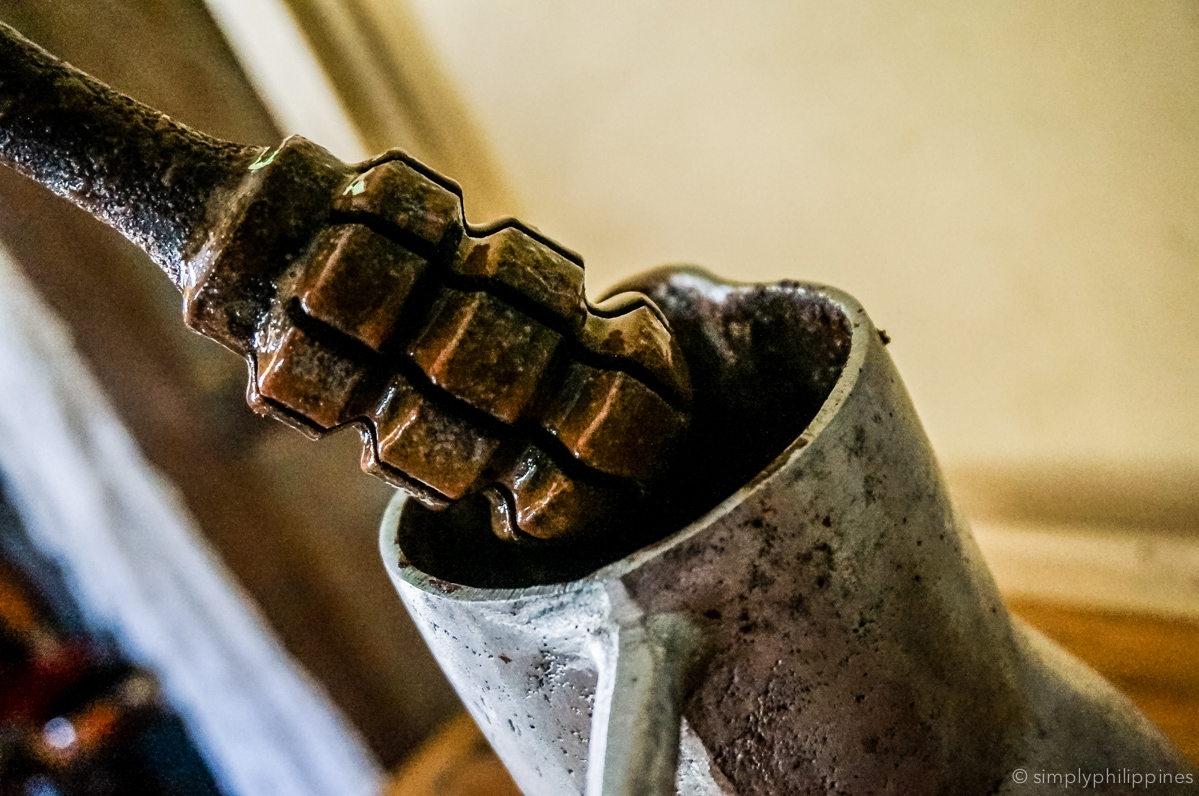 After trying the soup, it's time for a cup of hot chocolate. Camiña Balay Nga Bato makes tsokolate the traditional Filipino way. The cacao is grown on the owners' family farm, made into tablea and heated in special cast iron jugs over a single flame. While boiling the mixture is beaten with a 'batidor', a whisk made from guava tree wood. The final cup is an incredibly rich and comforting drink. Camiña Balay nga Bato serves its tsokolate 'espeso': thick. Sip it straight or try it with local biscocho (biscuits.)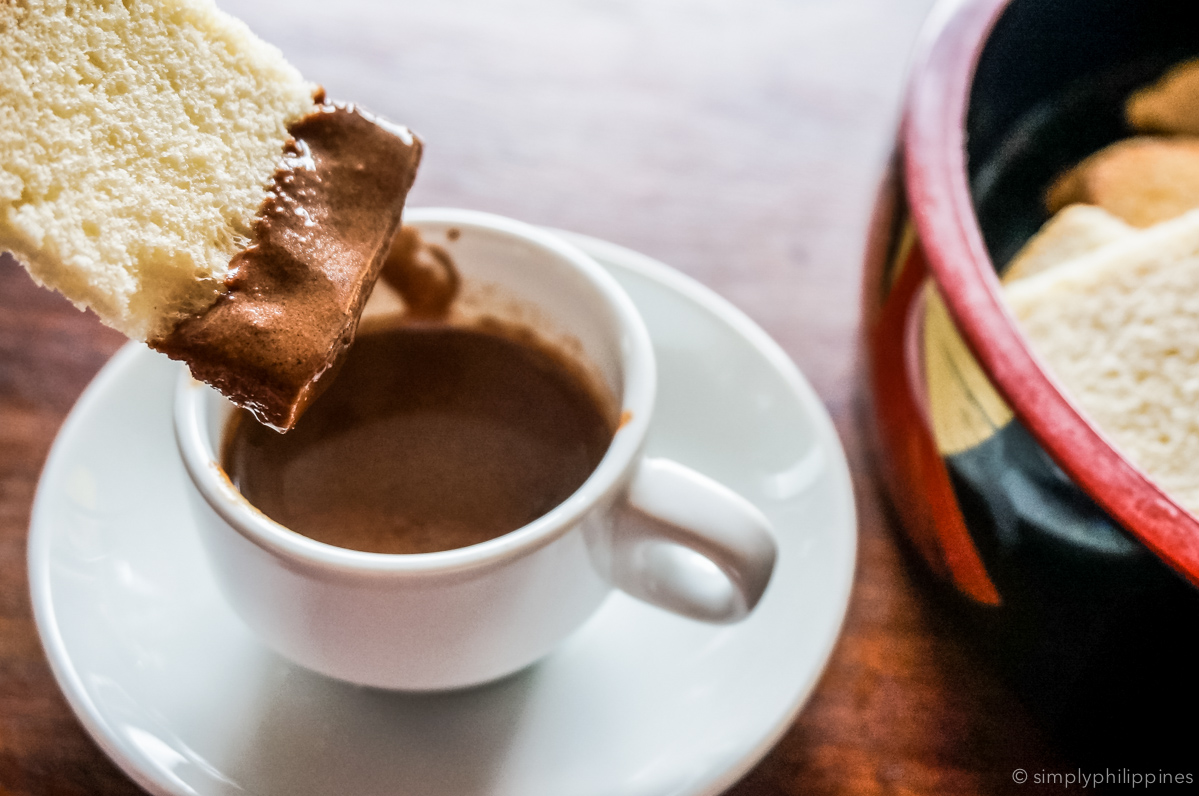 TIP: There's a key difference between calling for tsokolat-eh or tsokolat-ah. See if you can get someone at the house to tell you the story.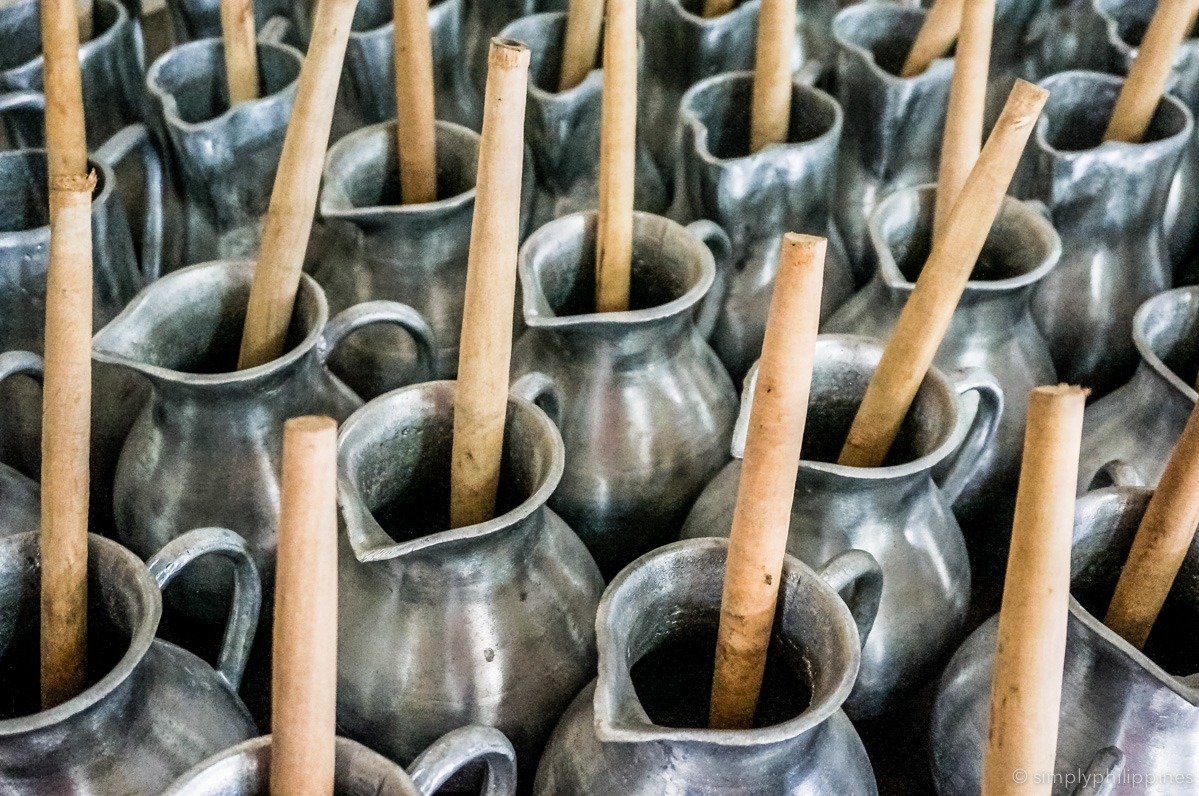 If you want to buy your own tablea and batidor you'll find some in the curio heritage shop on the lower floor of the house.
Textiles and more
There's a lot to see at Camiña Balay nga Bato, from antique furntiure, to old photographs, collections of pottery, religious altars, and relics recovered from other ancestral houses in Iloilo. But if you have a penchant for textiles, you'll definitely enjoy checking out the weavers working the looms on the ground floor, and running your fingers over the lovely fabrics for sale.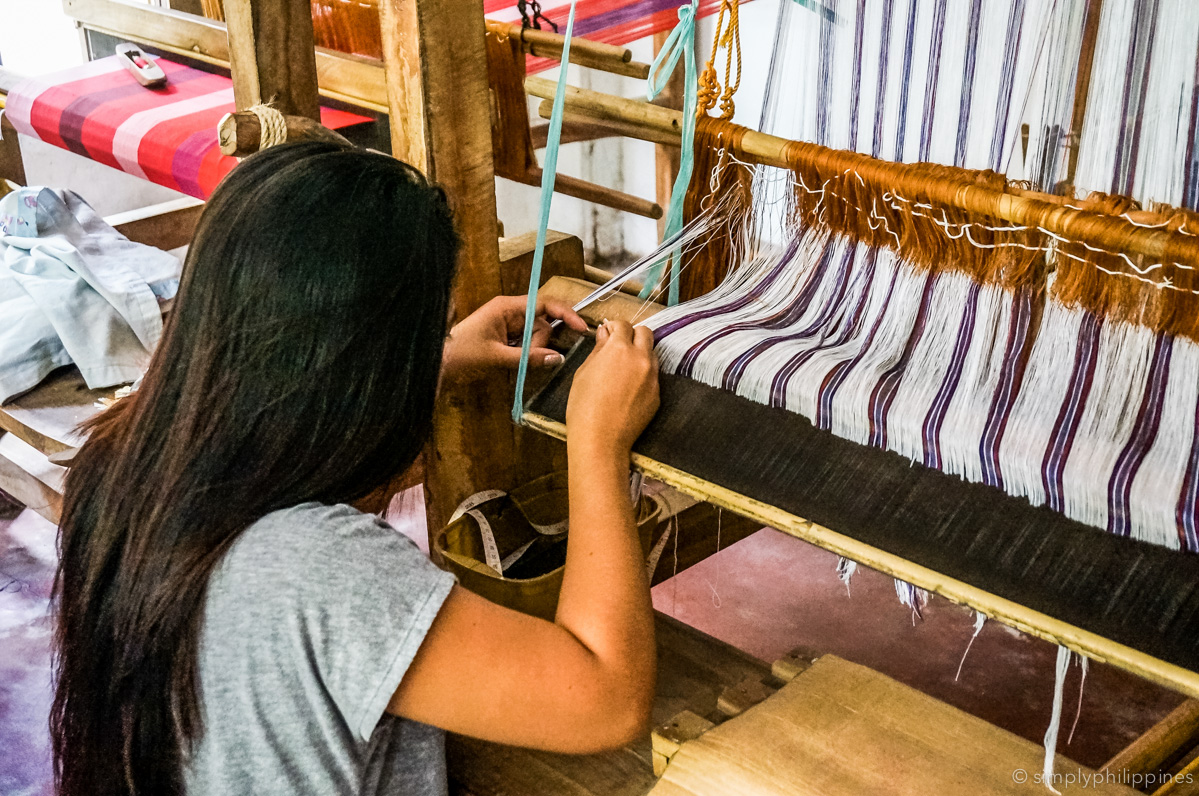 A visit to Camiña Balay Nga Bato is one of the best things to do in Iloilo. Set aside several hours to enjoy the whole building and the good eats. And if you're looking for a few interesting mementos to take home, the curio shop has you covered.
Camiña Balay Nga Bato
Address: 20 Osmena St., Villa de Arevalo, Iloilo City
Hours: 8am to 6pm daily
Entrance: 150P – tour with tsokolate, 200P – tour with tsokolate and pancit molo, 500P – tour with lunch, tsokolate and pancit molo
---
♥♥♥