Scratch the restaurant hunting off your list — we've done the research (ahem) for you! Follow this list of the best restaurants in El Nido to eat well all through your holiday. On top of where to eat in El Nido, we also cover El Nido's best bars, where to go for coffee and what your most memorable meal in El Nido will be (read to the end to find out.) Bon Appetit!
---
It's a bit of a squeeze at this small cafe-restaurant, but that's only because they serve consistently good bagels and coffee. Come here for a big breakfast, a cup of Illy coffee, or a freshly made bagel. V and V Bagel also delivers within El Nido.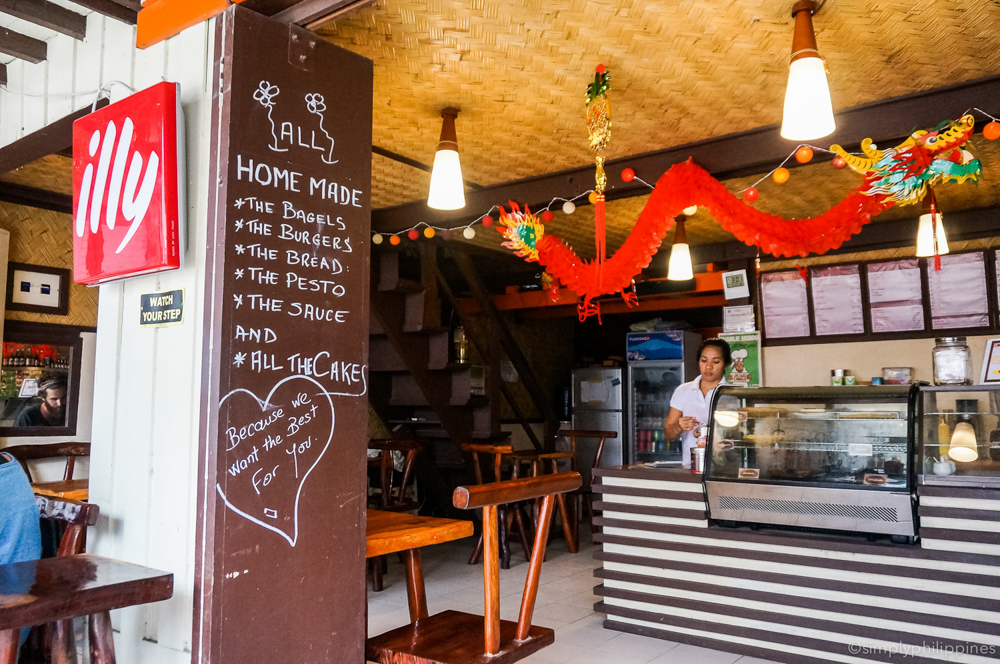 ---
Best On-the-Go Local Pastries: Midtown Bakery
Don't expect flaky French croissants. What you'll get is a hot-out-of-the-oven array of Filipino breads and pastries, some more recognizable than others. Midtown's coconut-filled bun (below) is a classic afternoon snack.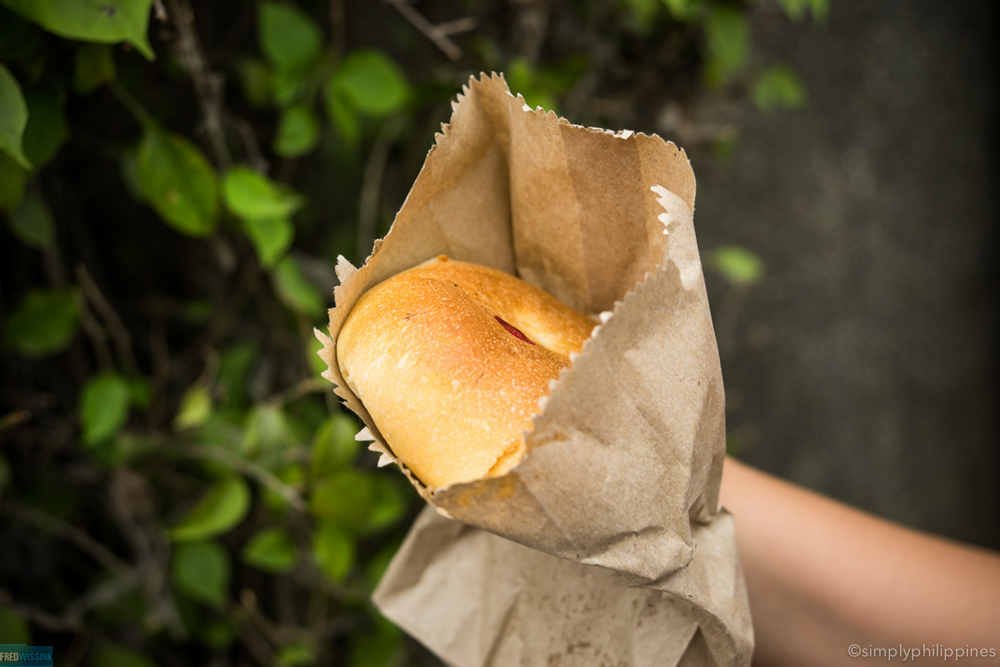 ---
La Plage is hands-down one of the best restaurants in El Nido (if not THE best.) Their tables in the sand and poolside daybeds are perfect for long, lazy lunches or dinner and drinks with friends. La Plage's seafood pasta is the stuff of dreams.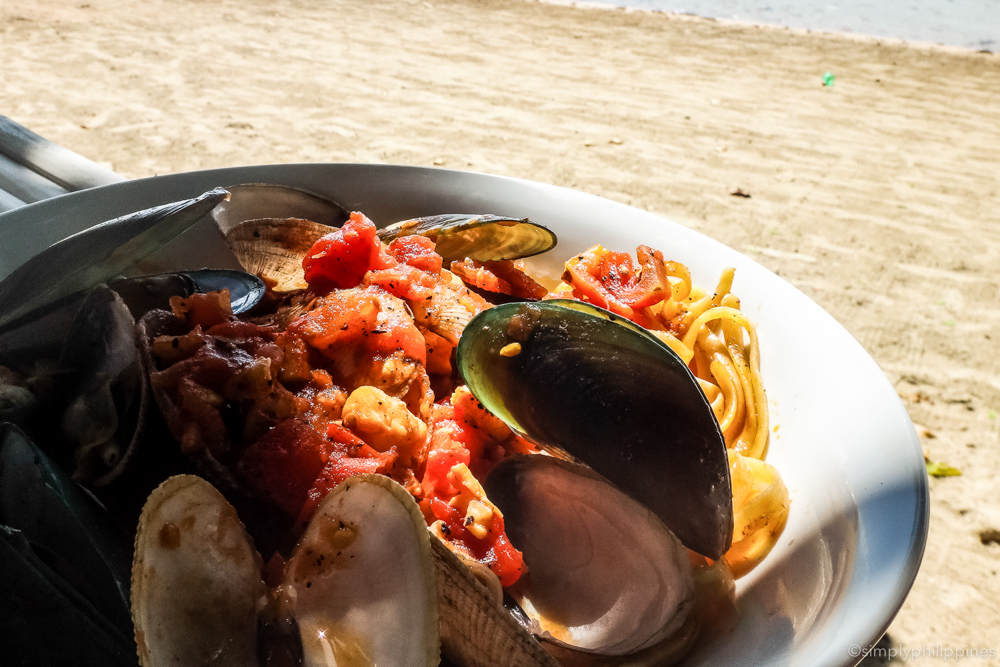 MORE: 7 Essential Tips for Your Best Holiday in El Nido
---
Silog Republic is not one of the best restaurants in El Nido, but there are times when nothing hits the spot like a classic 'silog.' Basically you get garlic rice, a fried egg, and a choice of protein — marinated pork, corned beef, cured pork or fried fish for example — for less than a dollar. Recommended after a big night out.
---
A scenic spot for a pit stop in the center of El Nido, Mezzanine's open-air deck has comfy armchairs where you can order a coffee or ice-cream and chillax for an hour or two. The menu can be hit or miss, but the view is always a winner.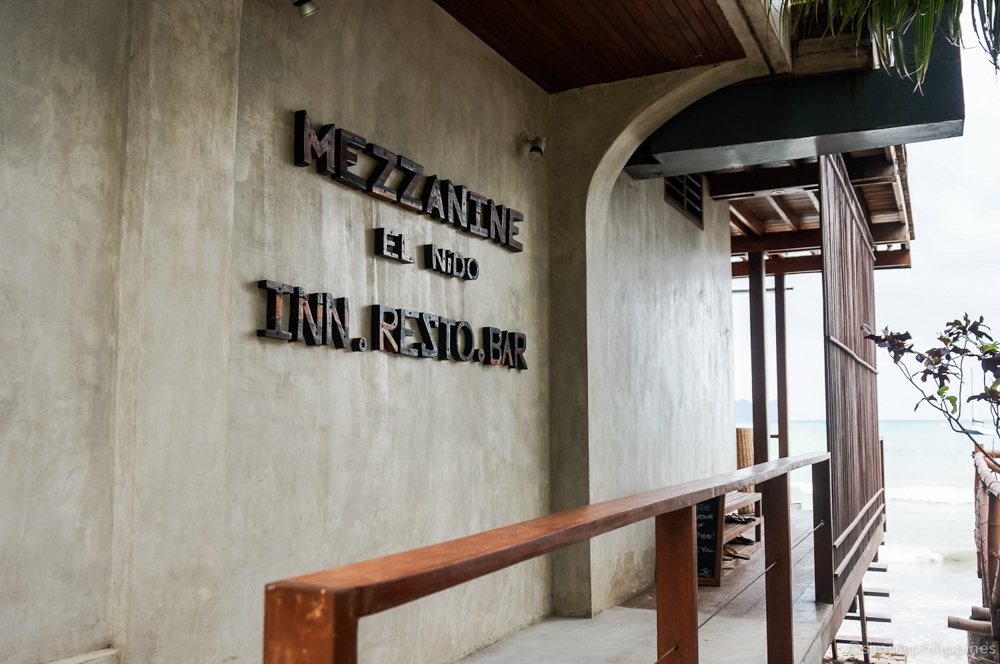 ---
Spending a day on the motorbike exploring north of El Nido? Stop for lunch at this hilltop B&B. The short climb up from the main road is worth it. Admire the forested hills all around while Santeria's lovely staff prepare simple but delicious Filipino dishes, beautiful sandwiches and more. If you're keen to get off the beaten path, you'll find some options here: Pick a Spot: Palawan's Best Destinations.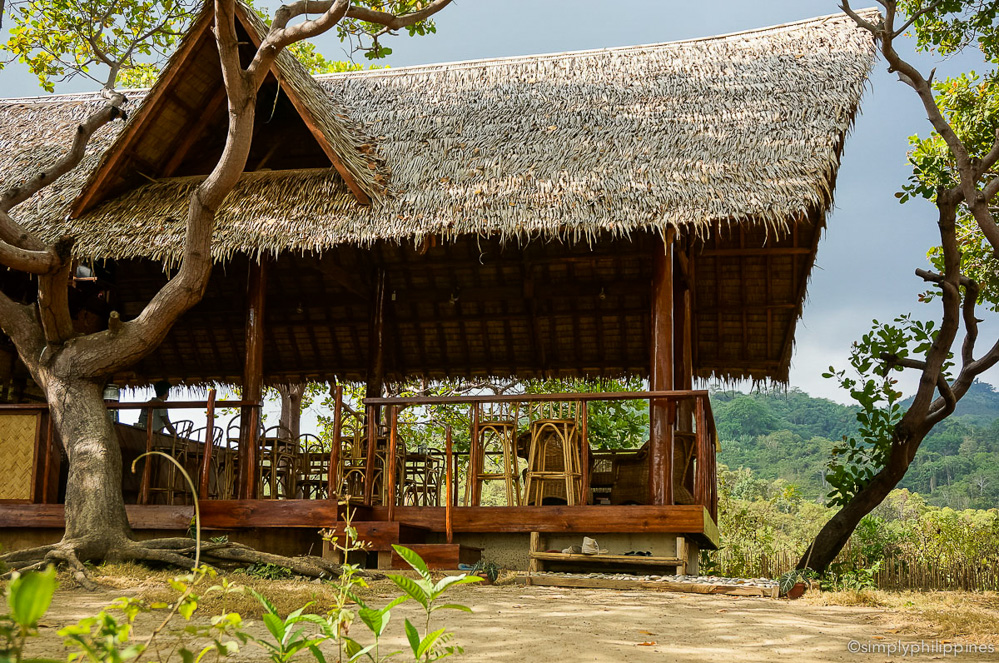 ---
Make the walk down Corong Corong beach to this little happy spot at least once during your El Nido stay. Grab a front-row seat and order whatever speaks to you from their tempting menu of Morrocan and Mediterranean delicacies (the hummus and pita bread go especially well with a lingering El Nido sunset.)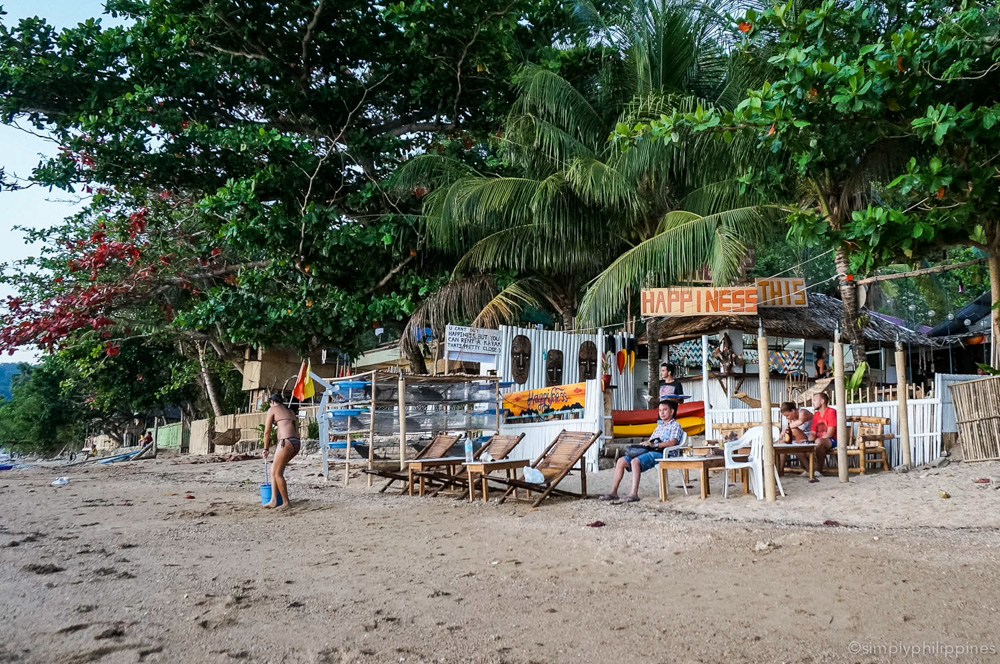 ---
Art Cafe is El Nido's tourist central, but it's still worth a visit if you're craving high-quality food, home-made cakes and flavors from back home. Their breezy veranda is a good spot to plan your adventures or fill up on a hearty breakfast.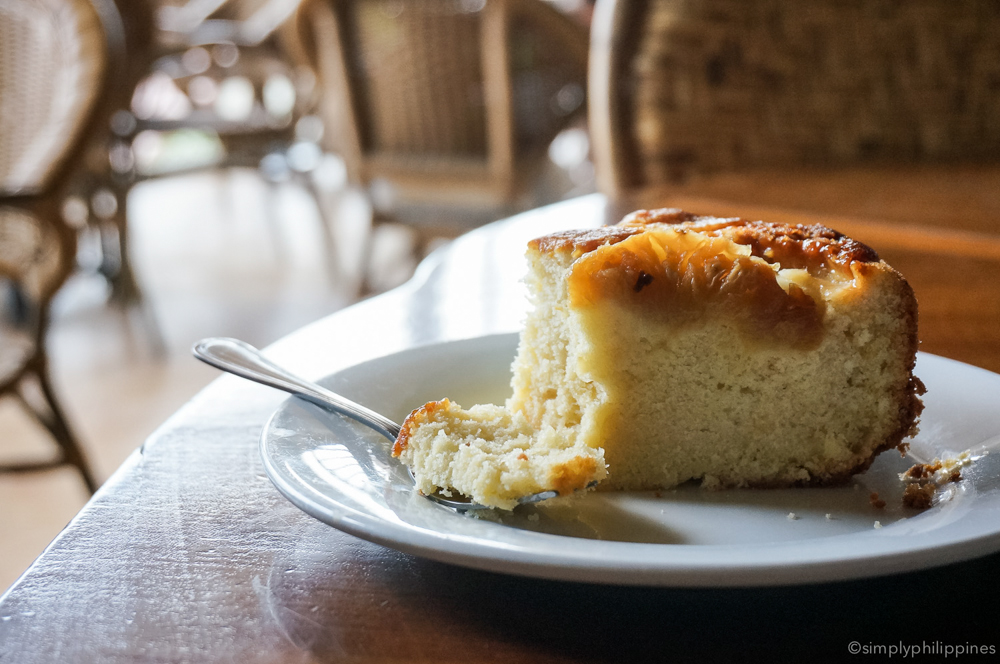 ---
The Beach Shack is really an all-afternoon or all-day affair. Sitting on one of the finest swimming beaches in El Nido, and The Beach Shack welcomes beach bums with a light menu that fits the sandy settting. The fresh fruit shakes and sandwiches will keep you going until happy hour arrives.
MORE: 10 Unforgettable Meals I Had in the Philippines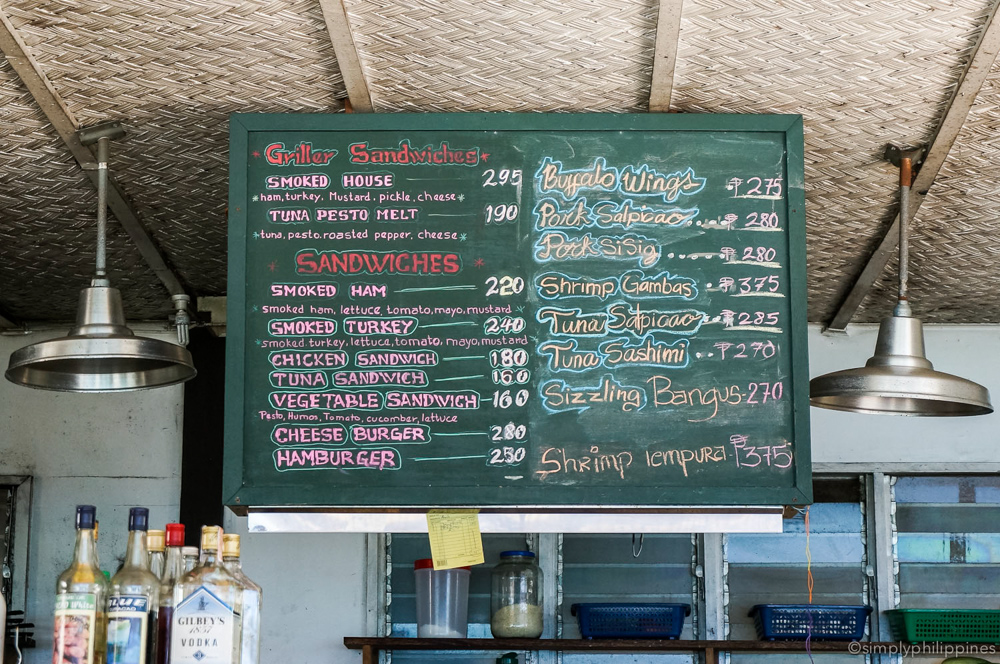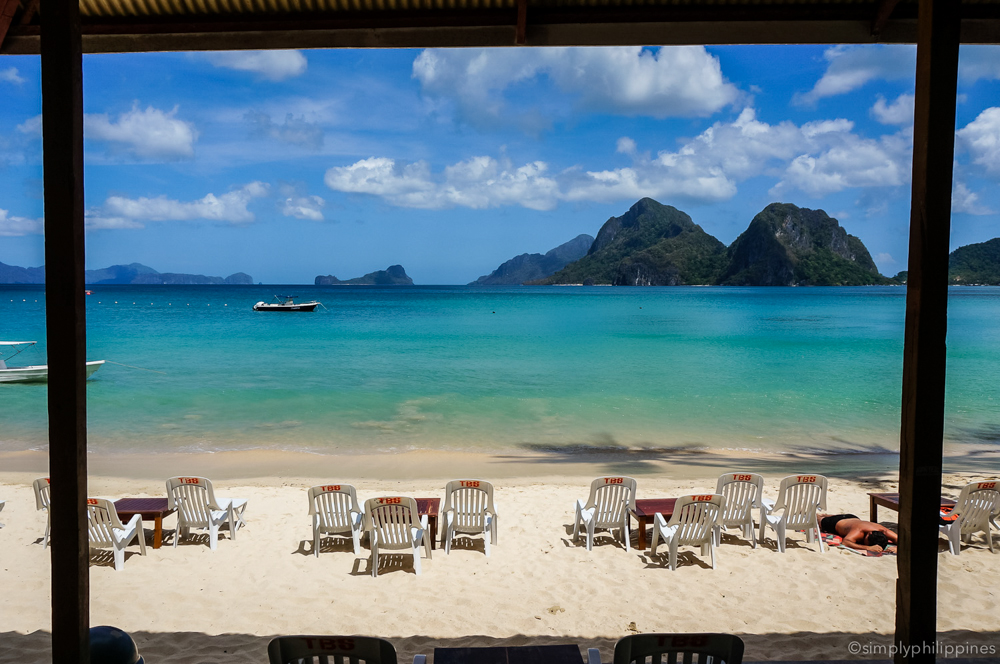 ---
I'm a little torn about recommending Angel Wish. I've shared fantastic meals here with friends (like this red fish curry below), and I've also suffered some disappointments. On a good day (or perhaps with the right person in the kitchen) Angel Wish is an easy choice for affordable lunches in the center of town, with the waves at your feet.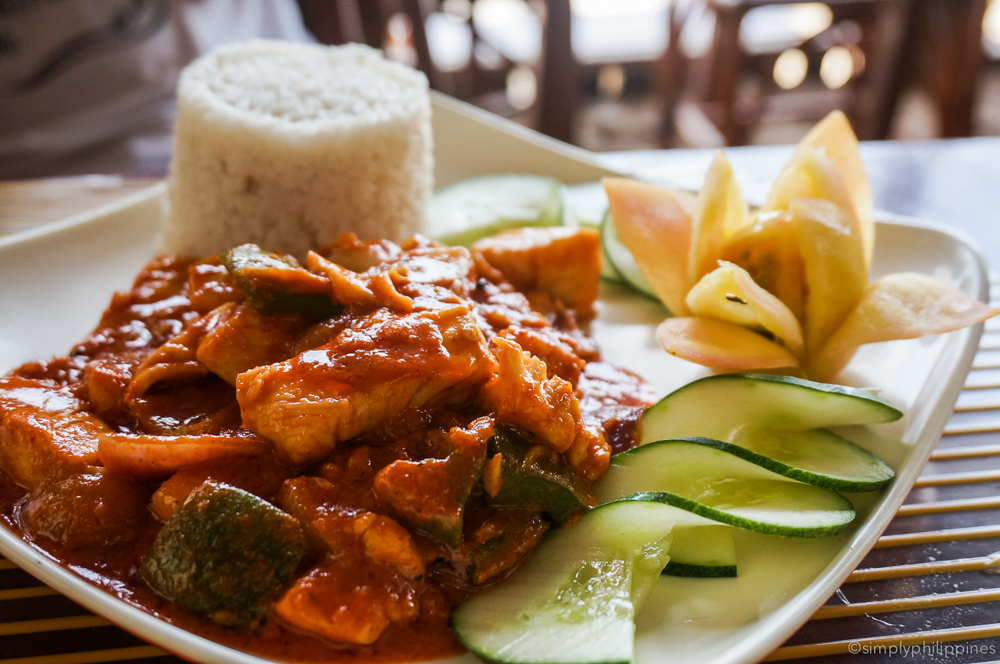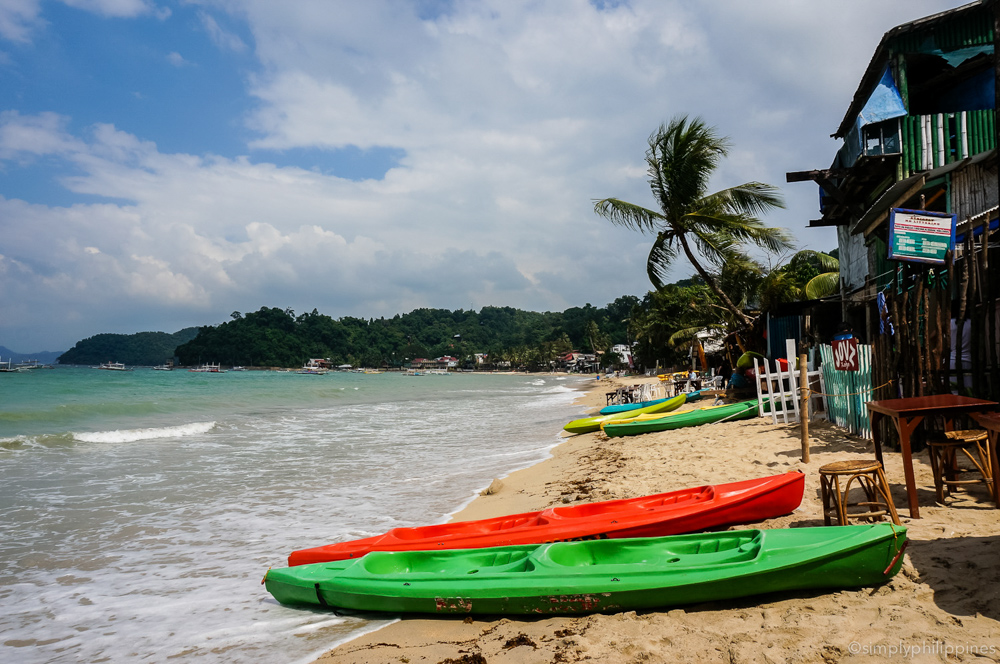 ---
Corong Corong is always my choice of area to stay in El Nido, and the drinking and dining options are a big factor in that. Republica is a favorite gathering spot for young travelers sipping cocktails and nibbling tapas at sundown, while 1209 Sunset Bar is a chilled-out little spot on the sand where you can watch the sunset in peace.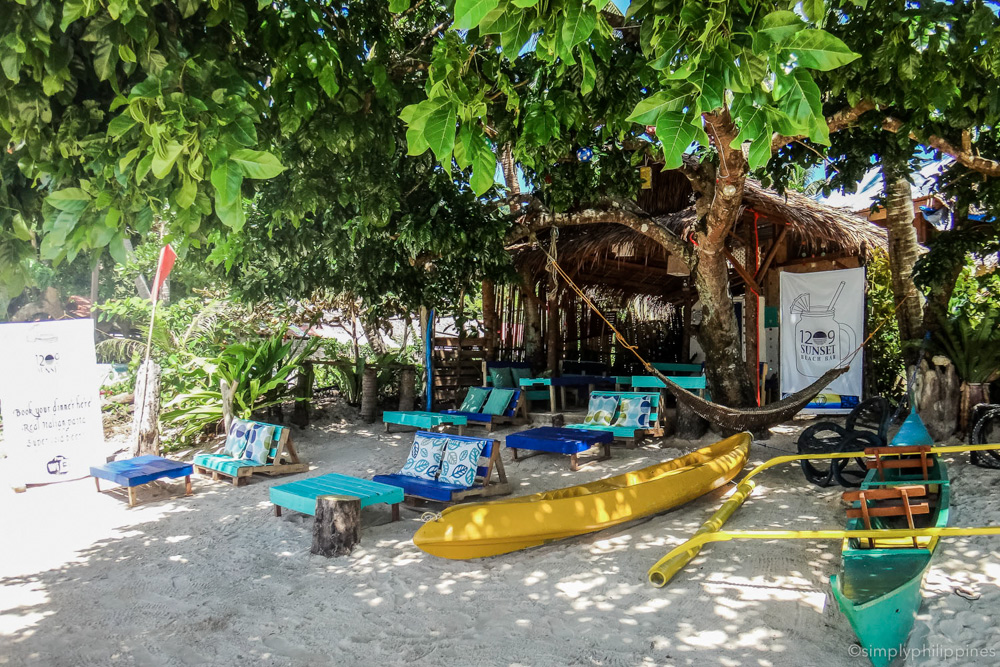 ---
Sea Slug is dinner and entertainment rolled into one. Plastic tables are stuck in the sand, and the grill is right in front of the entrance. You can choose your seafood (try the stuffed squid!), or order off the menu. Sea Slug gets pretty busy, so it's best to relax, order a beer and enjoy the band (if you can) until your food arrives.
---
Everything you've heard about this place is true. Al Trove is regularly listed as one of the best restaurants in El Nido, and after (multiple) visits, we can confirm it deserves the title. Come a little early or you'll end up waiting in line for a table. The oven-fired pizzas are beyond fantastic.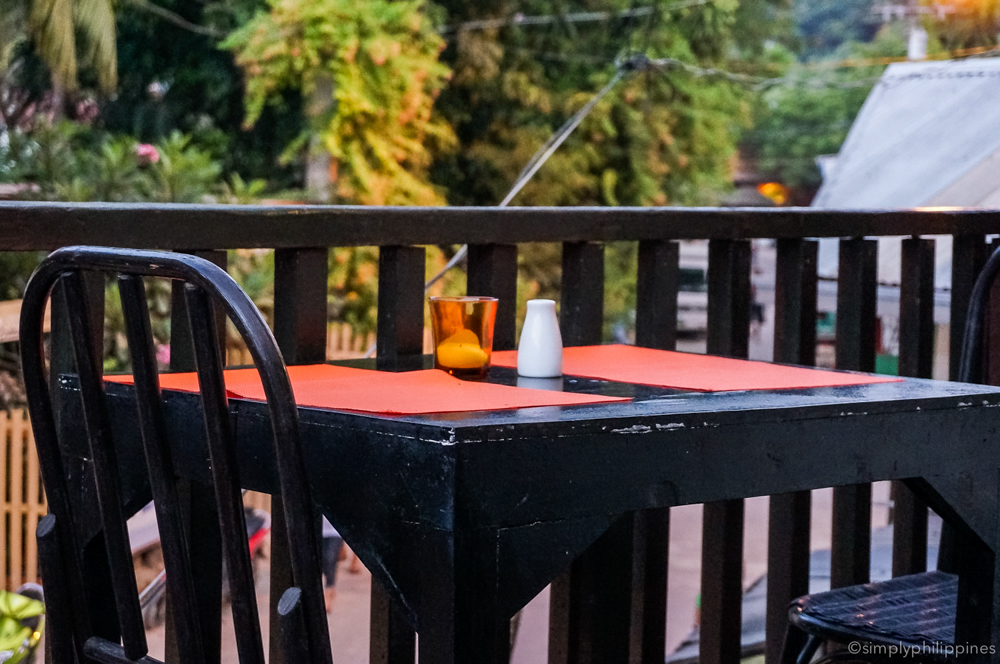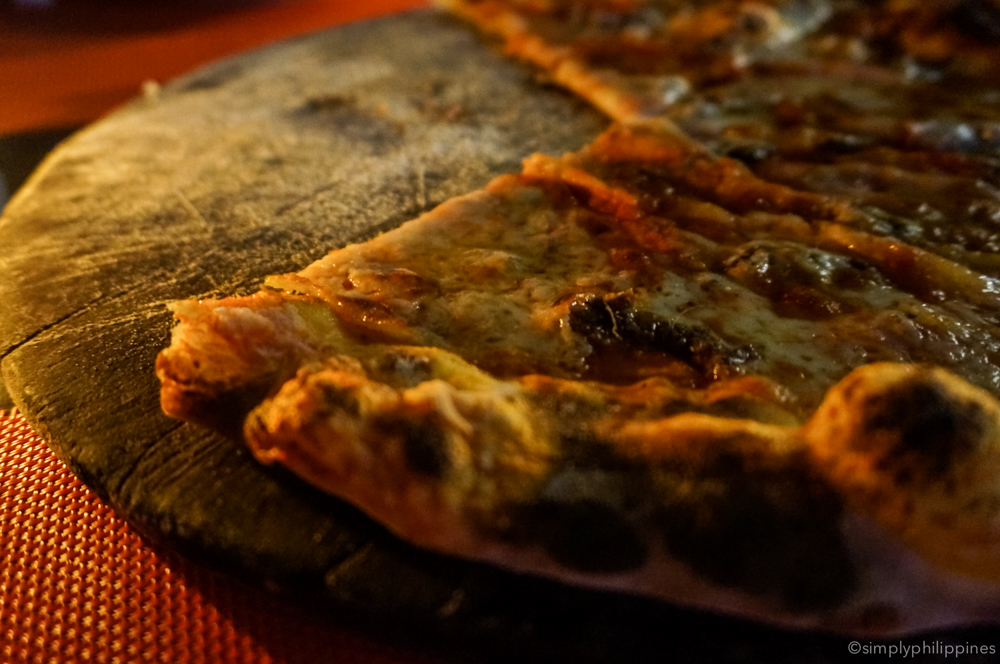 ---
Best After-dinner Drinks: Kalabar and Pukka
El Nido's nightlife scene is not going to win any awards anytime soon. Still, it can be fun to head with the rest of the town to Pukka Bar (also called Coco Bar) after dinner for a drink and some reggae music. Another watering hole worth checking out for its mojitos and enticing vibe is Kalabar.
---
And finally… The best meal you'll have in El Nido?
That'll be lunch on your island-hopping tour. The boatmen double as chefs, and almost everyone comes back raving about these beach picnics. This beautiful spread below, along with steamed rice, grilled fish and juicy pineapples was included in the tour we booked with Talindak Beach Cottages. De-lish!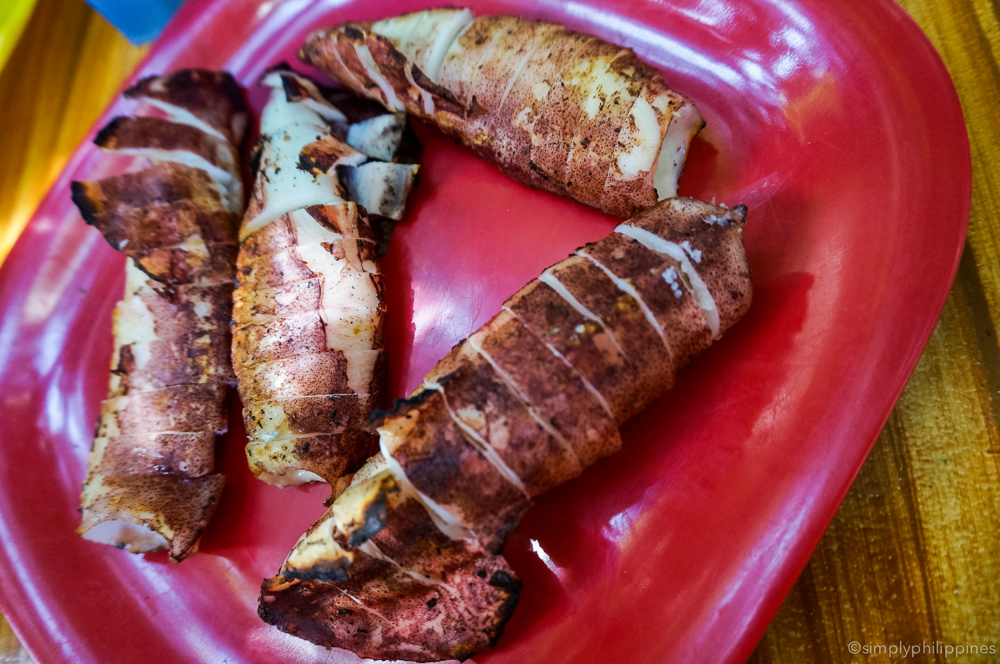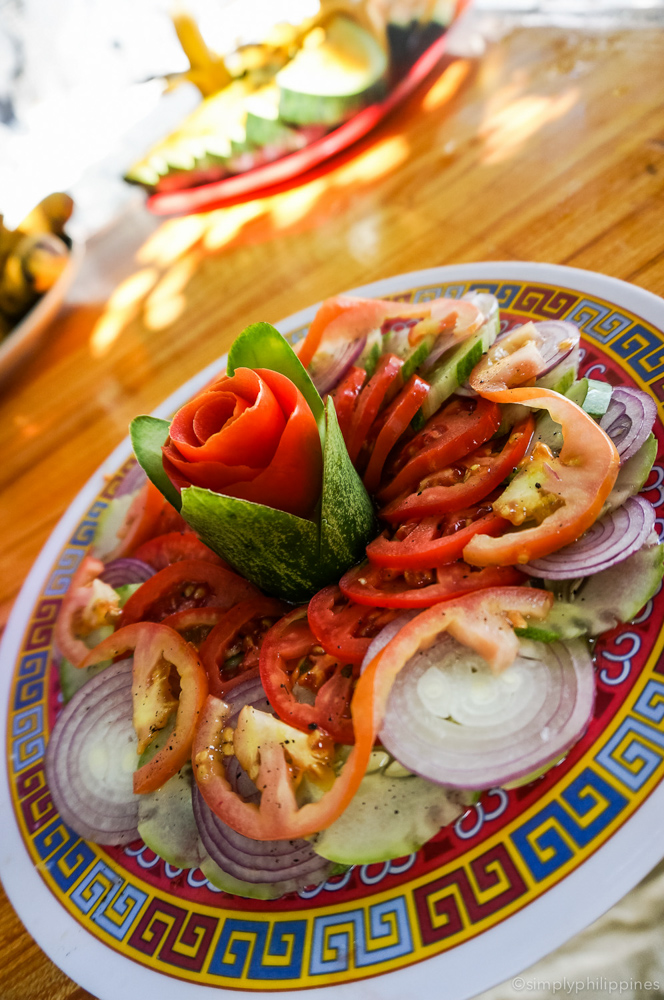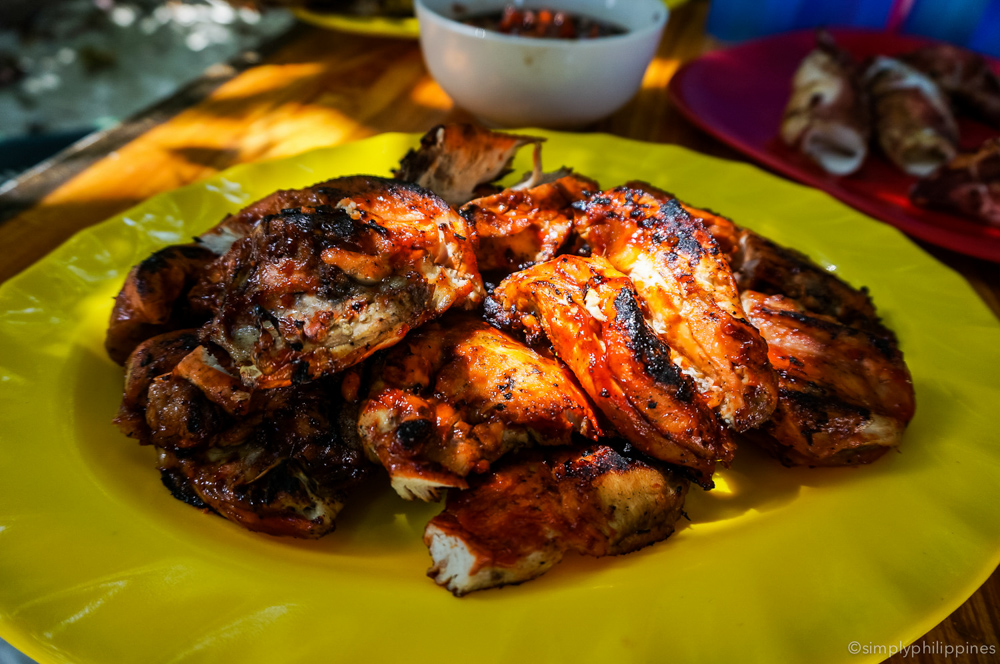 Enjoyed this list of best restaurants in El Nido?
Read more: 17 Delicious Filipino Dishes You Must Try
---
♥♥♥