It's no secret that the Philippines has struggled to define its culture. Spanish and American influence runs deep, and in the places where it hasn't been wiped out, indigenous culture is critically endangered. When I travel, I'm forever on the lookout for havens that lovingly nourish the islands' history and culture. This list is a compilation of some of the most compelling historical sites and cultural attractions in the Philippines.
Note: By looking at this list, you can see there are high concentrations of these attractions in Bohol, Iloilo, and Manila. If you really want a dose of culture on your trip, add one of these places to your itinerary.
---
Heritage Houses
Ancestral houses in the Philippines are homes, usually owned by affluent and sometimes influential Filipino families, that are passed down through generations. They're usually built in a style known as 'arquitectura mestiza' – a mix of Spanish and indigenous building traditions.
Camina Balay nga Bato, Iloilo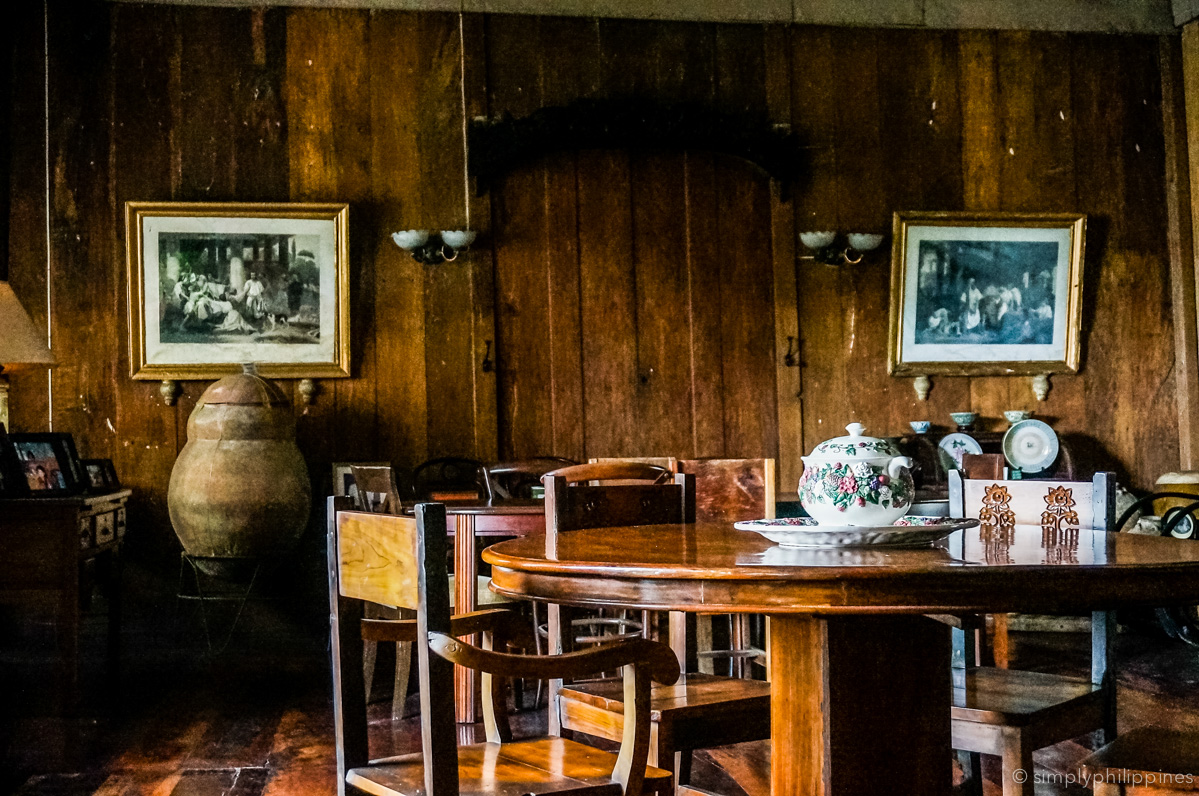 This beautiful home in Iloilo is chock-full of antiques and memorabilia. There's a curio shop selling handwoven textiles and much more, but the best part is enjoying Filipino hot chocolate and molo soup in the airy dining doom. If you're anywhere nearby, make it a point to visit this 'House by the River' — it's one of the richest cultural attractions in the Philippines.
Clarin House, Bohol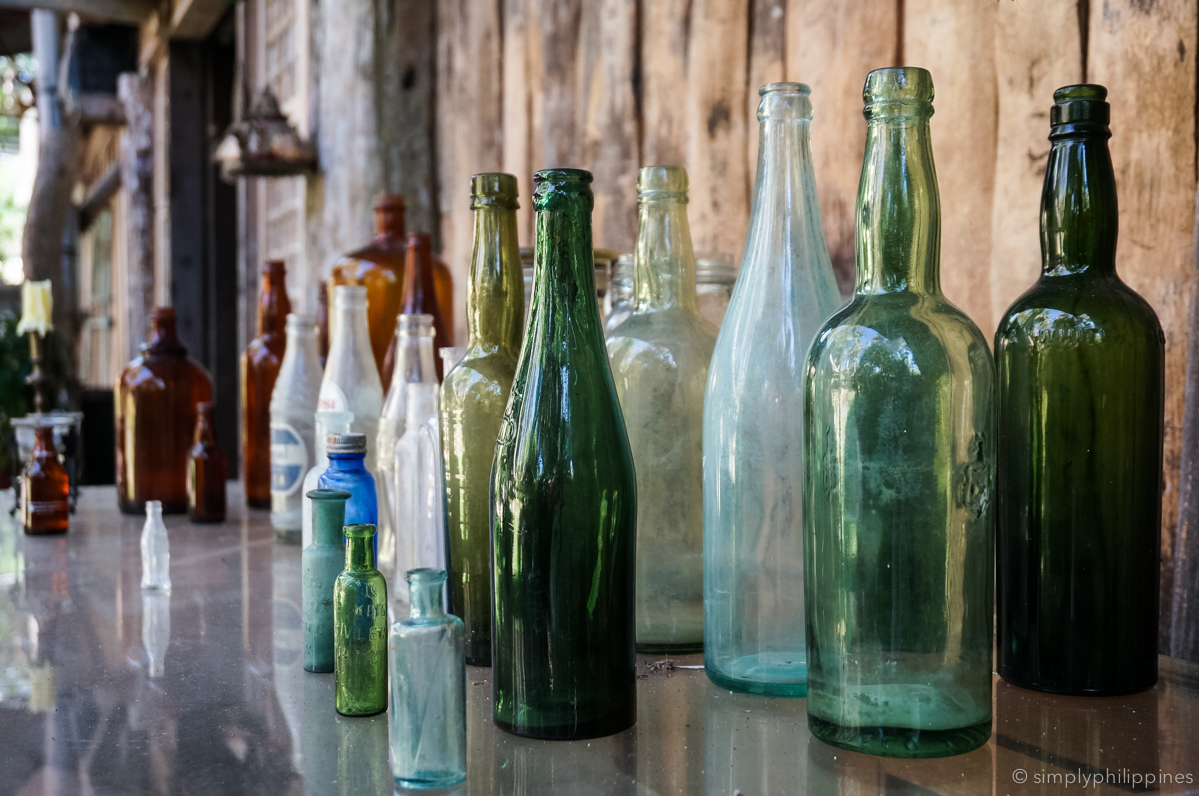 Although this house is not as well maintained as it could be, and the "tour" is a bit of a bummer (just explore on your own) the Clarin house is still a fascinating stop on the road in Loay, and one of the most beautiful ancestral houses open to the public in Bohol. It's easy to imagine how beautiful it must have been to live here when the Clarin family was in its heyday.
Quezon Heritage House, Manila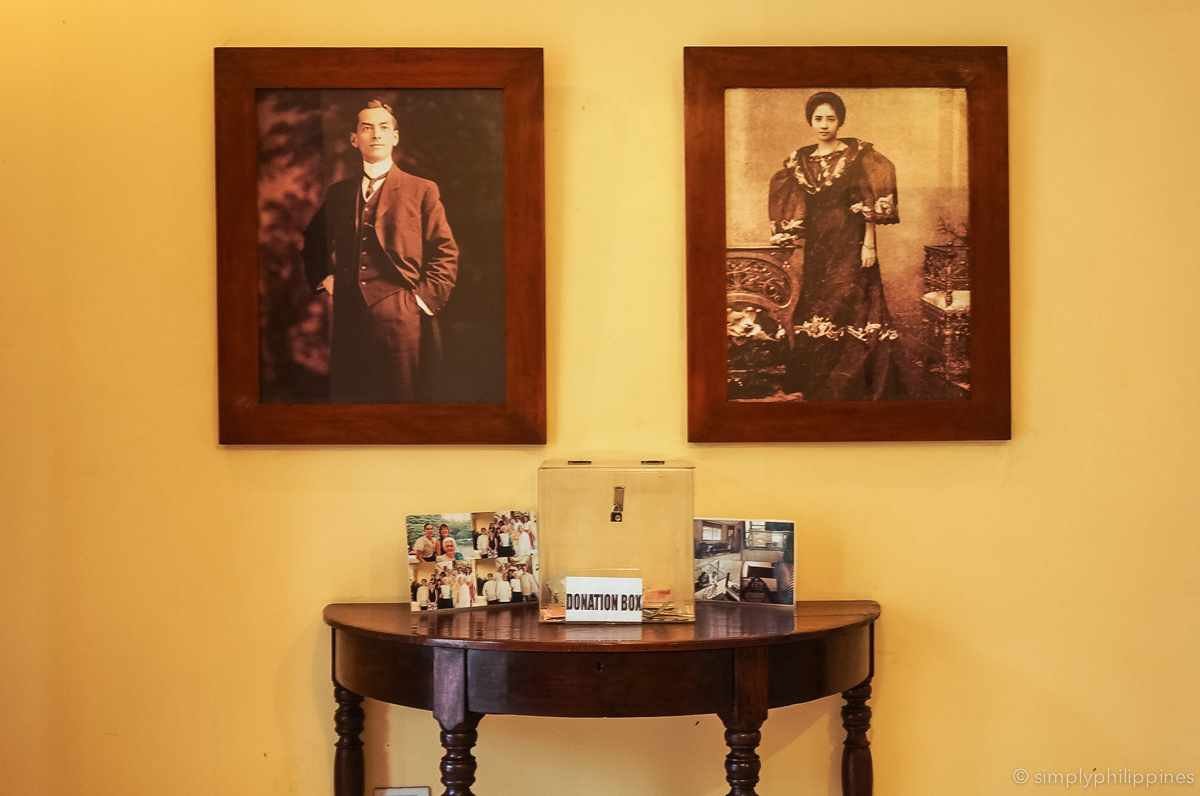 Smack in the middle of Quezon City, this is the home of former Philippine President Manuel Quezon. Built in the neo-classical American style, it was carefully reconstructed here from its original site. The tour guides are fantastic and the house, together with the furniture and personal belongings gives a deeply personal look into the former president's life.
---
Art Museums
National Museum of Fine Arts, Manila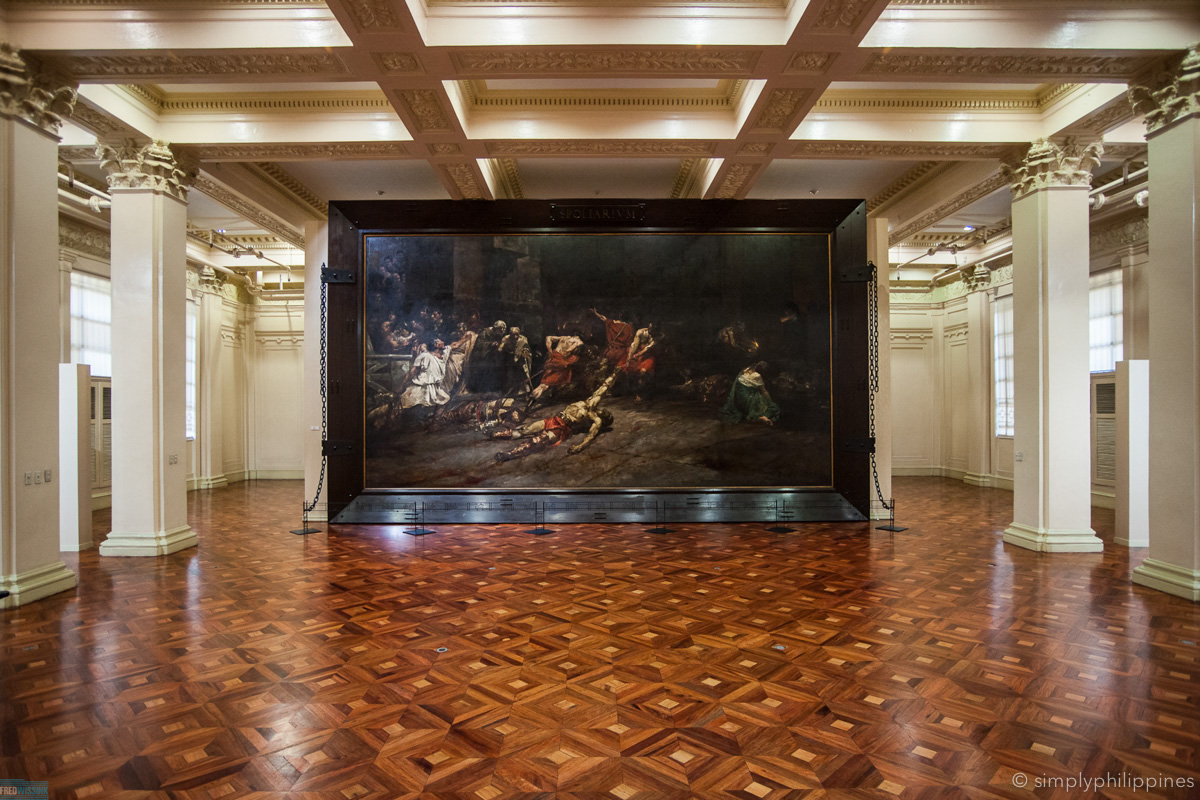 You can spend a lot of time checking out all the art on display at the Museum of Fine Arts, and it will be time well spent. There are numerous galleries to go through, with many pieces that will make you stop and linger. This is a real tour de force of Philippine talent and creativity. It opens with Juan Luna's award-winning (and controversial) 'Spoliarium' in the foyer.
Vargas Museum, Manila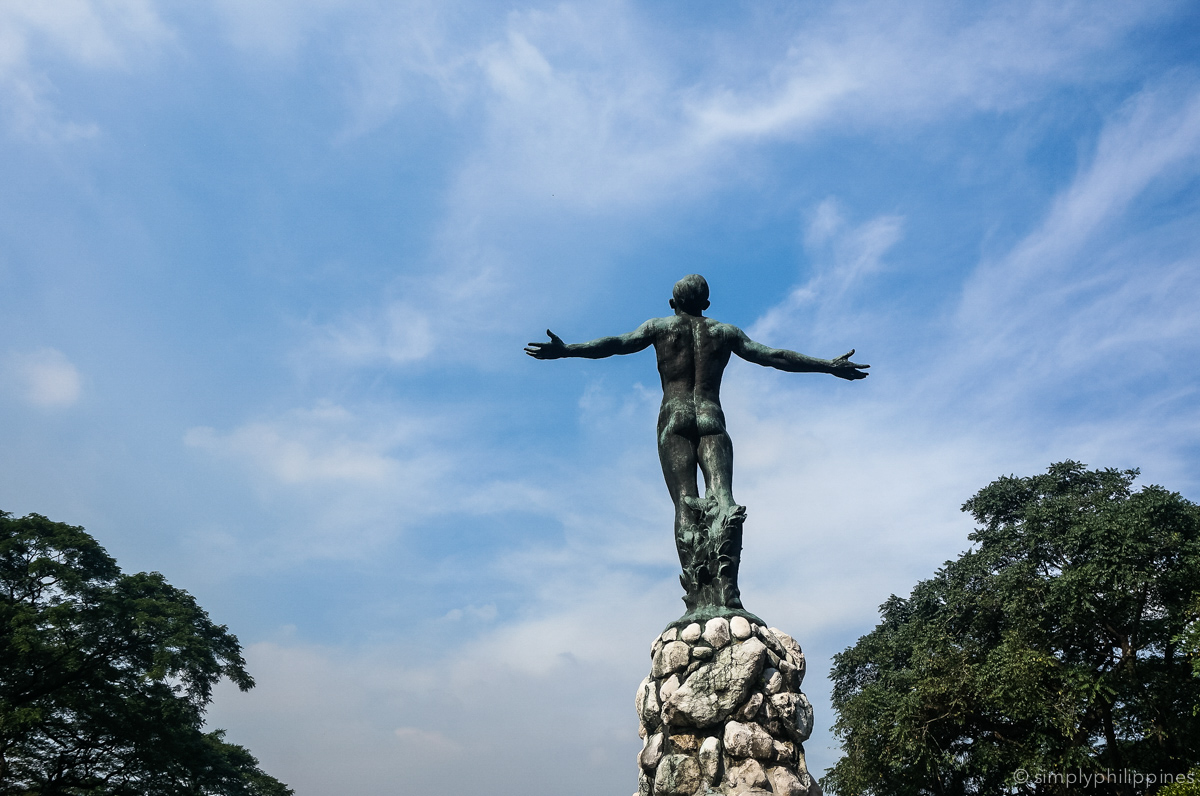 My favorite art museum on the islands, the Jorge B. Vargas Museum is just the right size and brimming with so many treasures art lovers will feel they've struck gold. Almost all the Philippines' great masters are represented. It's all arranged chronologically, which really helps give a sense of what was happening in the country at the time and how it influenced the work. Very well-maintained and easy to appreciate. The guided tours are top-notch (and free.)
---
Churches
San Agustin Church, Manila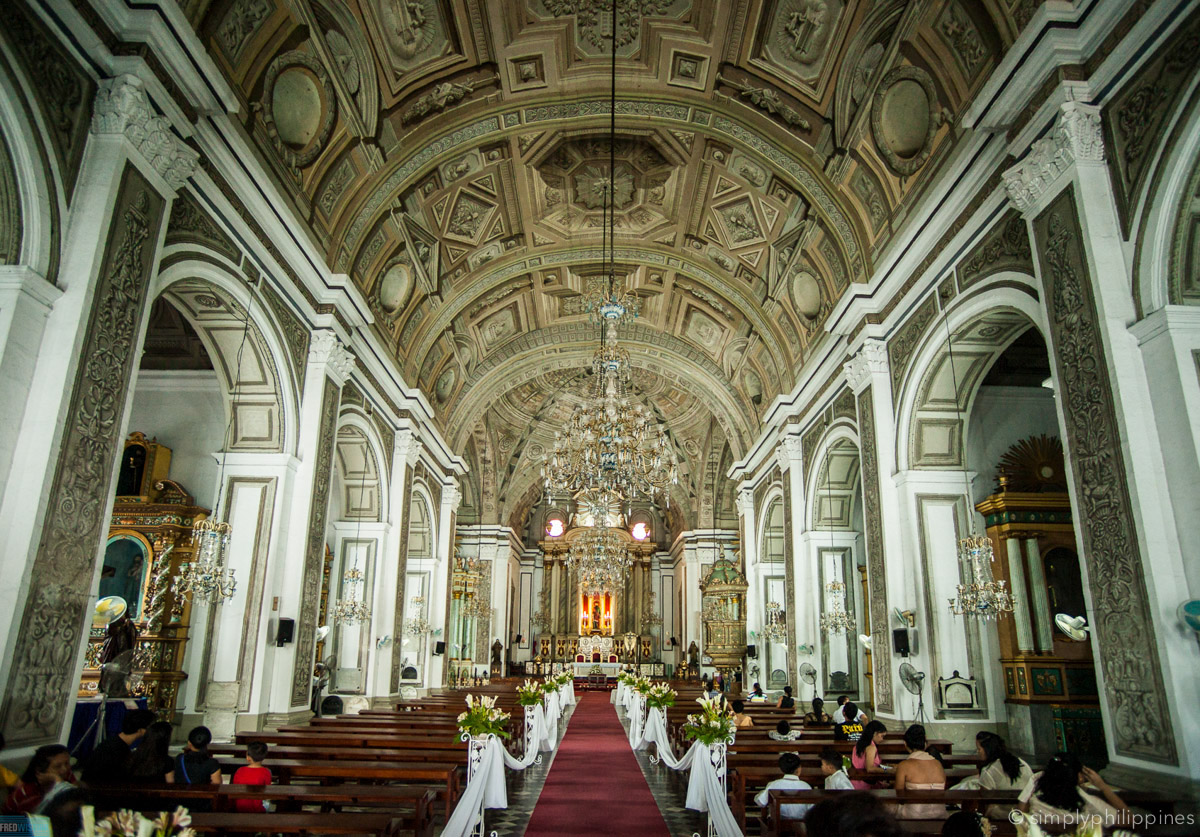 One of the oldest and most ornate churches anywhere in the Philippines, San Agustin Church in Intramuros tells you just how much the Filipinos cherish their (adopted) religion. The unique 3D ceiling is a bit of a trip too. Don't miss the adjacent museum with religious relics from all over the islands.
Baclayon Church, Bohol
Baclayon Church was badly shaken in the earthquake that hit Bohol in 2013, but that doesn't take away from its impact. It's a massive church, built of bricks made with egg whites and coral, with more pomp than you'd expect to find on humble Bohol. Be sure to take stop for a look as you pass on the way to Bohol's Chocolate Hills.
Lazi Church and Convent, Siquijor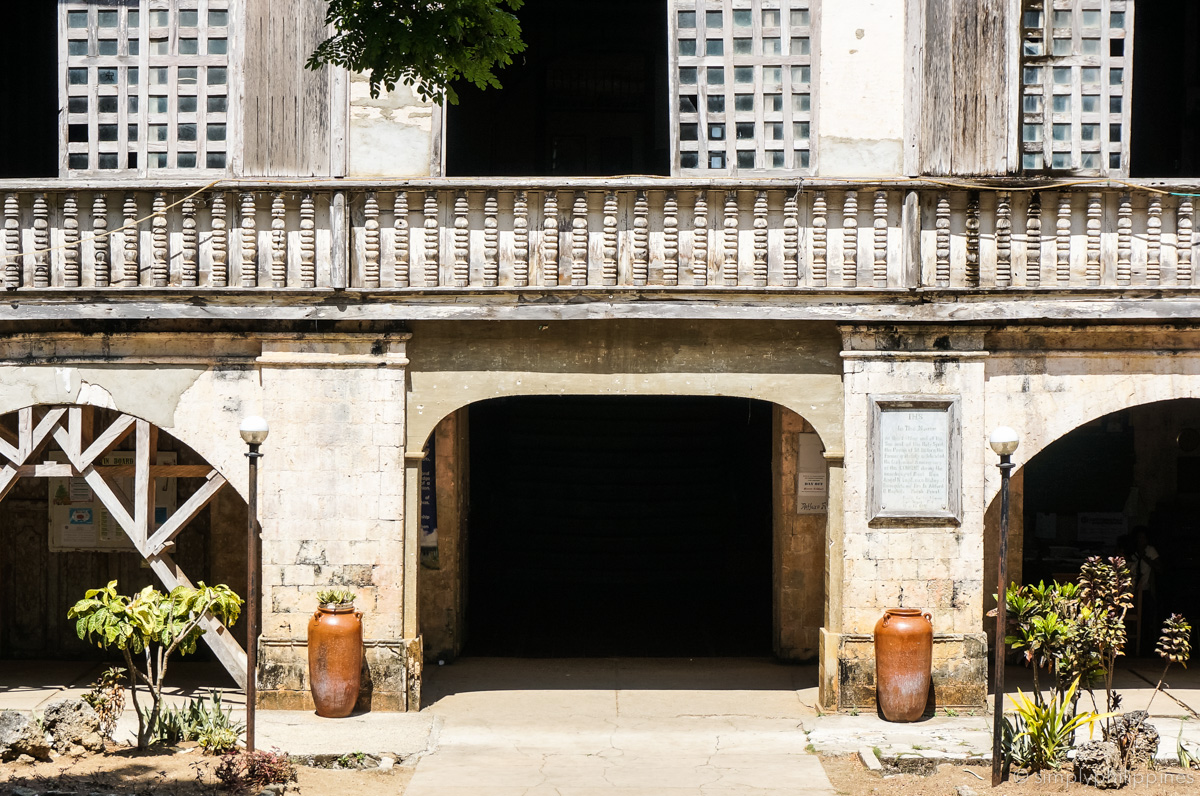 Lazi Convent is easily one of the most compelling remnants of the Spanish colonization, and it's beautiful — inside and out. It's incredible to think how nuns from across the seas once lived and walked over these gleaming floorboards, on a tiny island in the middle of nowhere. The whole upper floor is amazing – don't miss it.
READ: SimplyPhilippines' Inside Guide to Siquijor
---
Crafts and Textiles
Dela Cruz House of Pina, Kalibo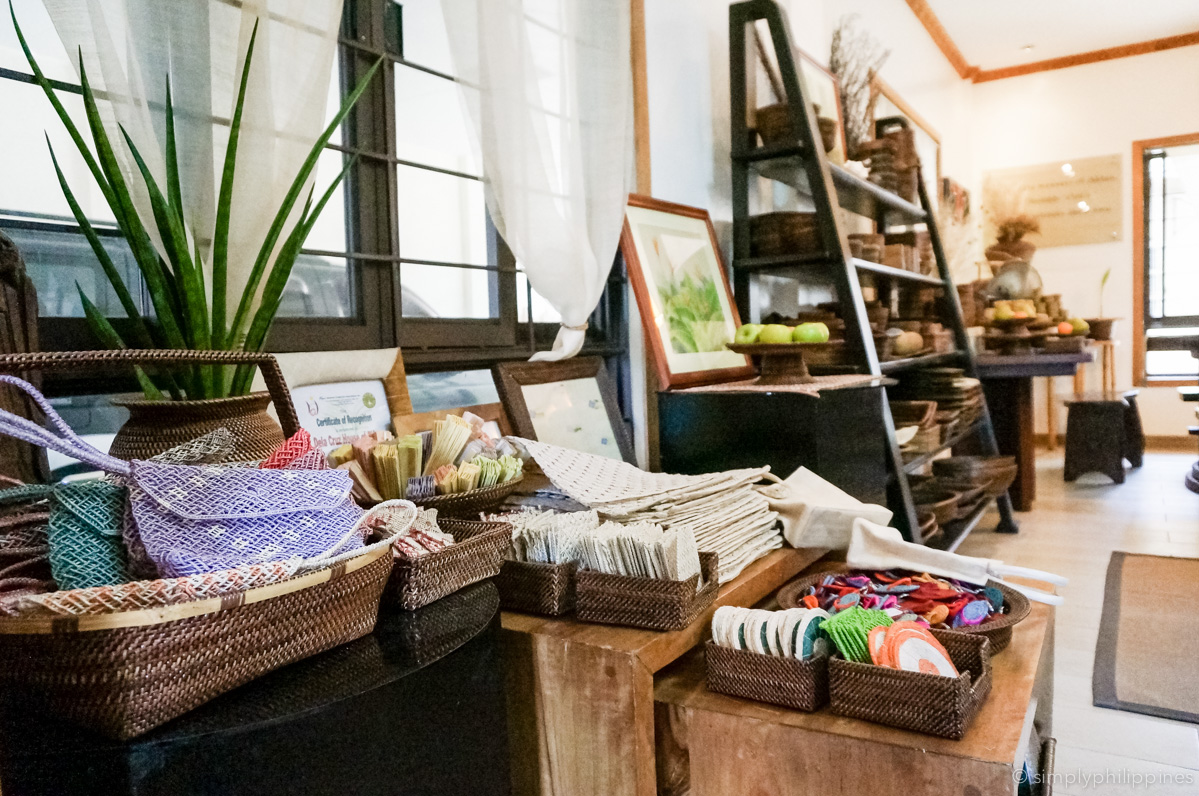 This is a first-rate attraction, and an unusual find in provincial Kalibo. Pina, a lustrous, translucent cloth spun from pineapple fiber, is one of the Philippines' great prides. You'll see it used in countless lovely ways in this house, and can buy as much as you like to bring home.
Manila Collectible Co., Manila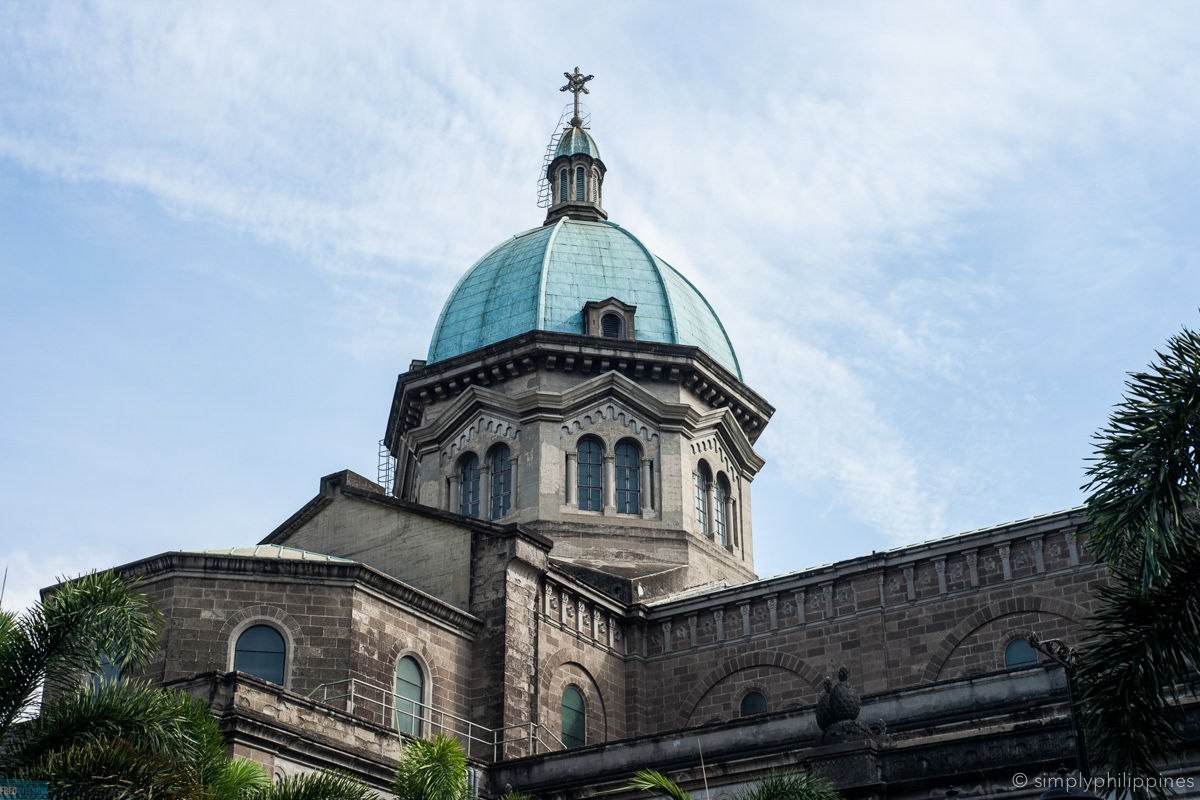 If you can only shop one place in Manila, shop here. Located in the old city of Intramuros, this is the best, most comprehensive collection of uniquely Filipino gifts you'll find, including textiles, amulets, homegrown treats and much more. Manila Collectible Co. might not normally be listed as one of the top cultural attractions in the Philippines, but you can learn so much about Philippine traditions and arts here, it deserves to be on every traveler's list.
Asiano, Coron or Puerto Princesa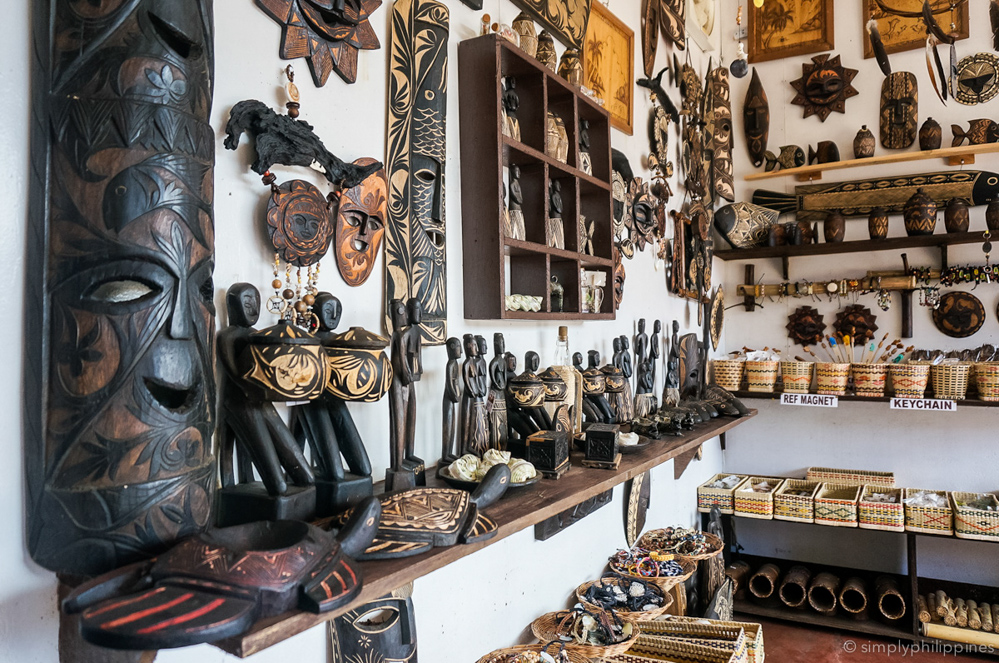 The owner of Asiano has done amazing work collaborating with Palawan's indigenous tribes to produce authentic, top-quality souvenirs and crafts. Check out their Facebook page here. You'll be blown away by the intricacy and craftsmanship on display.
---
History
Fort Santiago, Manila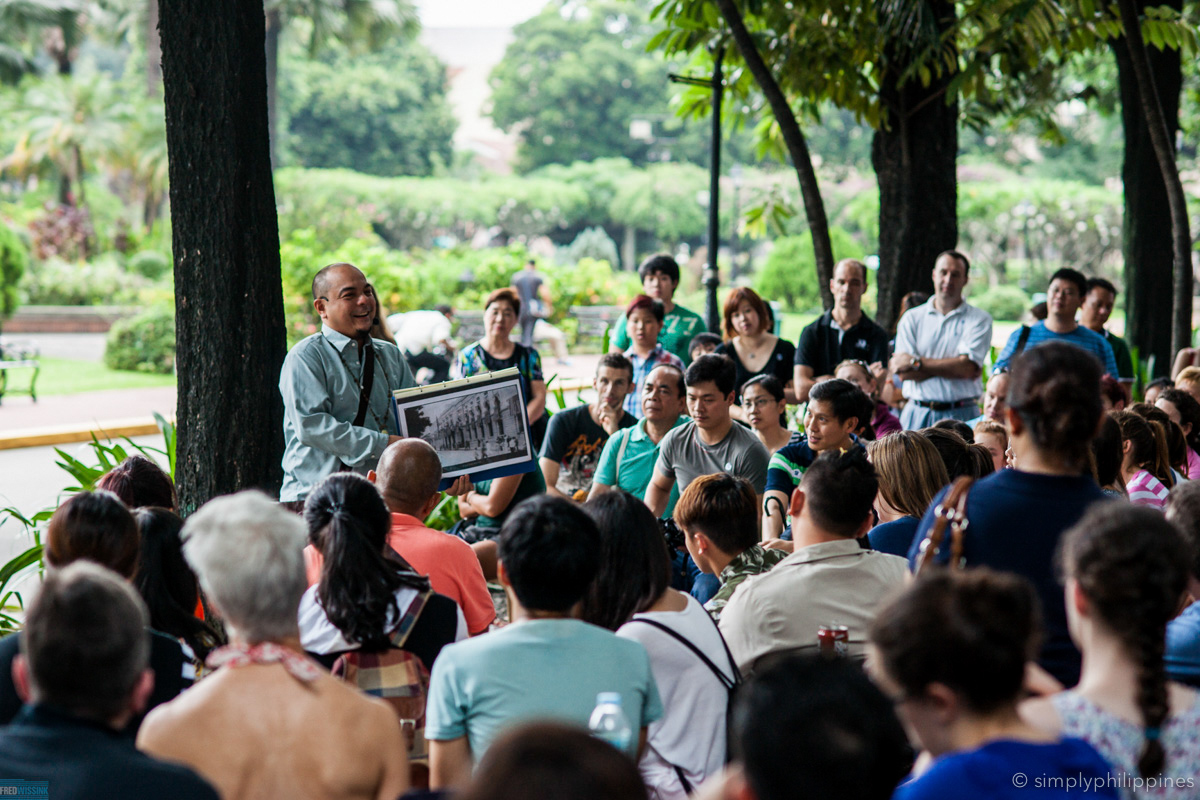 One of the most well-preserved strongholds in the walled city, and the place where Jose Rizal was imprisoned before his execution, Fort Santiago is a moving memorial of the Philippines' struggle for independence from Imperial Spain. Stroll the walls, look in at the Rizal Shrine, and join Carlos Celdran's inimitable tour, 'Walk This Way'.
Corregidor Island, Cavite
Corregidor was the scene of bitter fighting during WWII. The island's tragic history is contrasted with its current serene atmosphere. The tours are nothing short of fantastic. A day trip to Corregidor is easily one of the best ways to spend your time in Manila, and you can even stay the night. You can book guided tours of Corregidor here.
Jesuit House, Cebu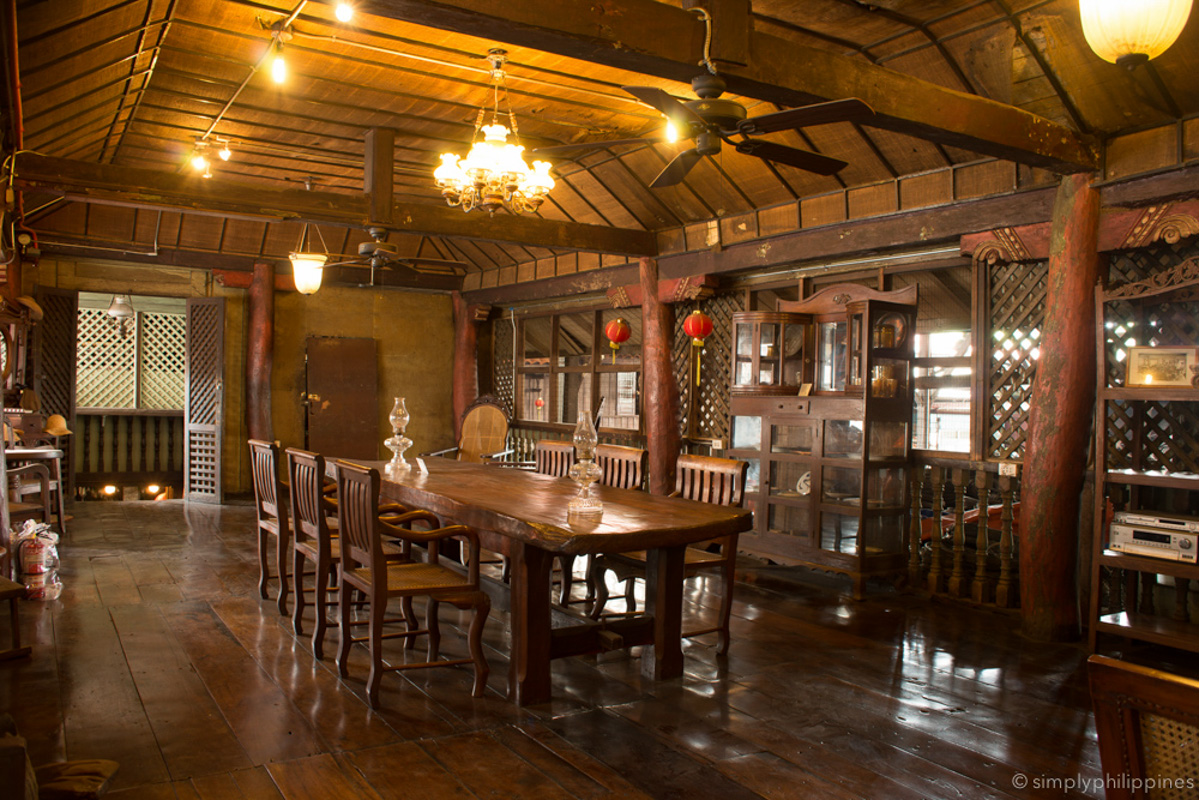 This one is hard to track down but so, so worth it. Buried in the bowels of a functioning warehouse you'll find a strangely well-kept old Filipino home, still full of relics and photographs. Each room tells a story. It's a remarkable find for history lovers and easily one of the best cultural attractions in the Philippines.
READ: 5 Ways to Make the Most of Your Stopover in Cebu
---
Museums
Ayala Museum, Manila
Clear away at least two hours for the Ayala Museum. You've never seen Philippine history as well illustrated as it is here, in a series of realistic dioramas walking you through the main events of each century. Ayala Museum hosts some of the best art and culture exhibits in the country, and a superb little gift store. Make that four hours just in case.
TIP: If you need a break halfway through, grab a bite at Kabila Filipino Bistro just across from the Museum.
Bahay Tsinoy, Manila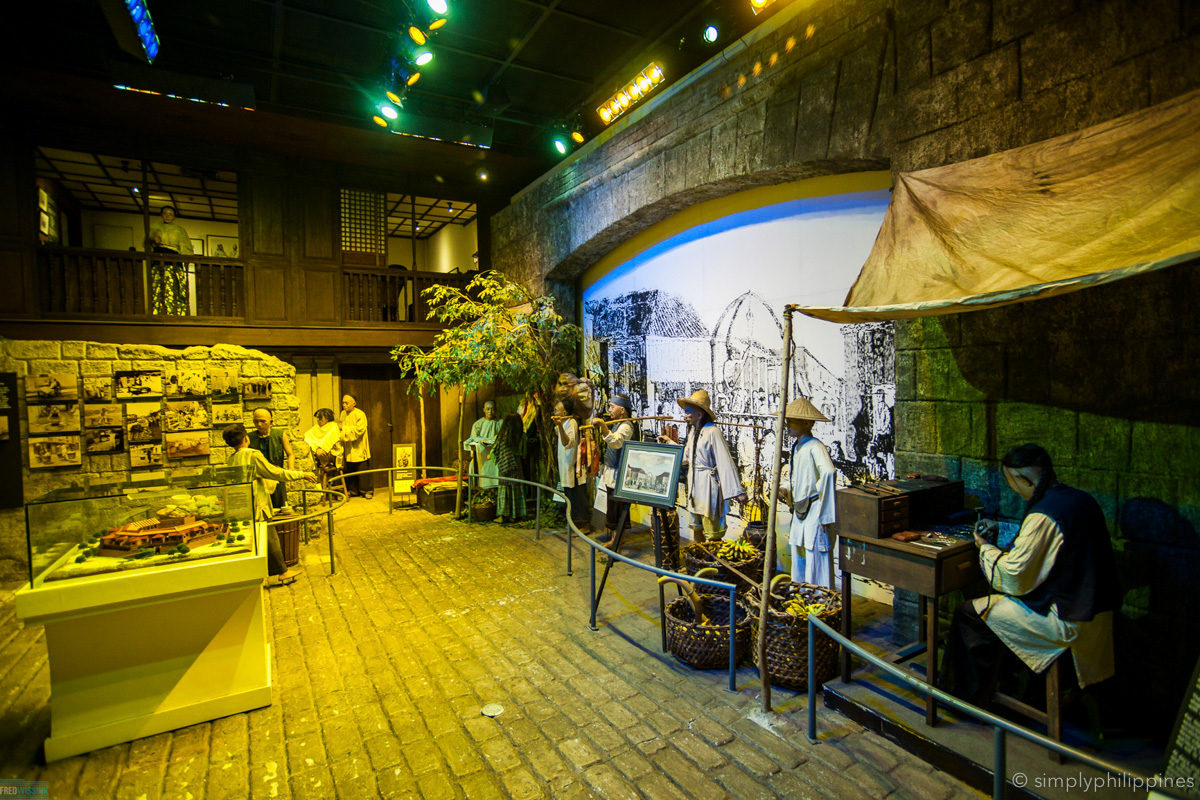 Although the museum is designed to tell the story of Chinese in the Philippines, Bahay Tsinoy is the perfect short primer for any newcomer in the country. The exhibits are interesting, and there's a collection of prized ceramics on the highest floor that's worth a peek.
Cuyonon Museum, Palawan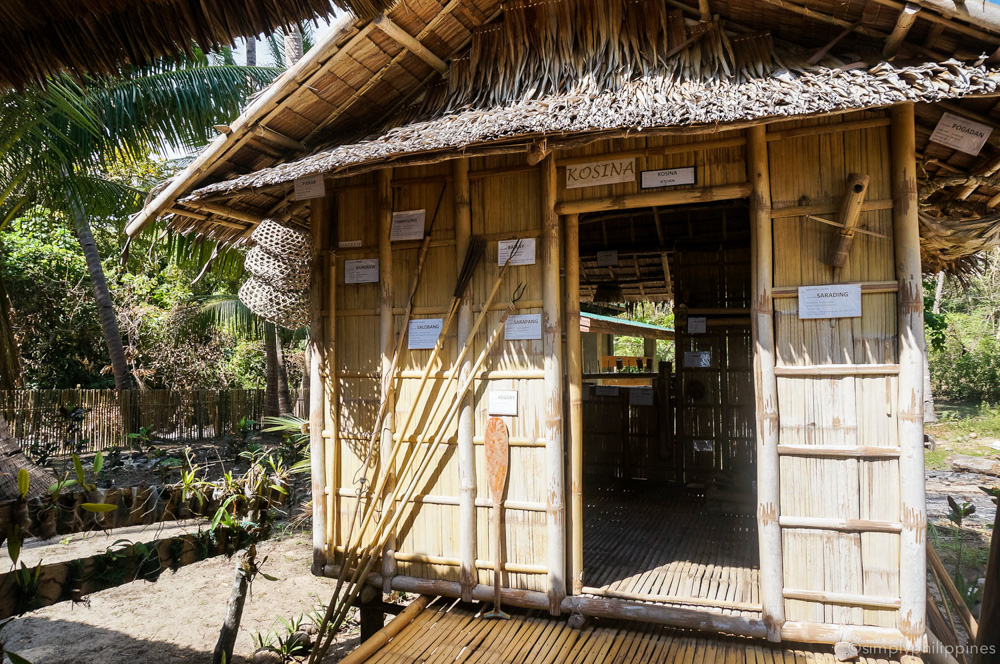 Ever been to a museum in a fishing village? The Cuyonon Museum shaded by coconut trees on a beach in Sibaltan, in northern Palawan. It shows you exactly how the Cuyonon tribe lives in their homes; plus, how many things you can make out of coconut.
---
Thanks for checking out my list of best historic and cultural attractions in the Philippines! If you're looking for a heritage hotel to complete your trip, check out my review of The Manila Hotel. 
---
♥ ♥ ♥